One of the largest waterfalls on the planet has a length of about 1800 meters. More than 500 million liters of water per minute crash down in Victoria Falls.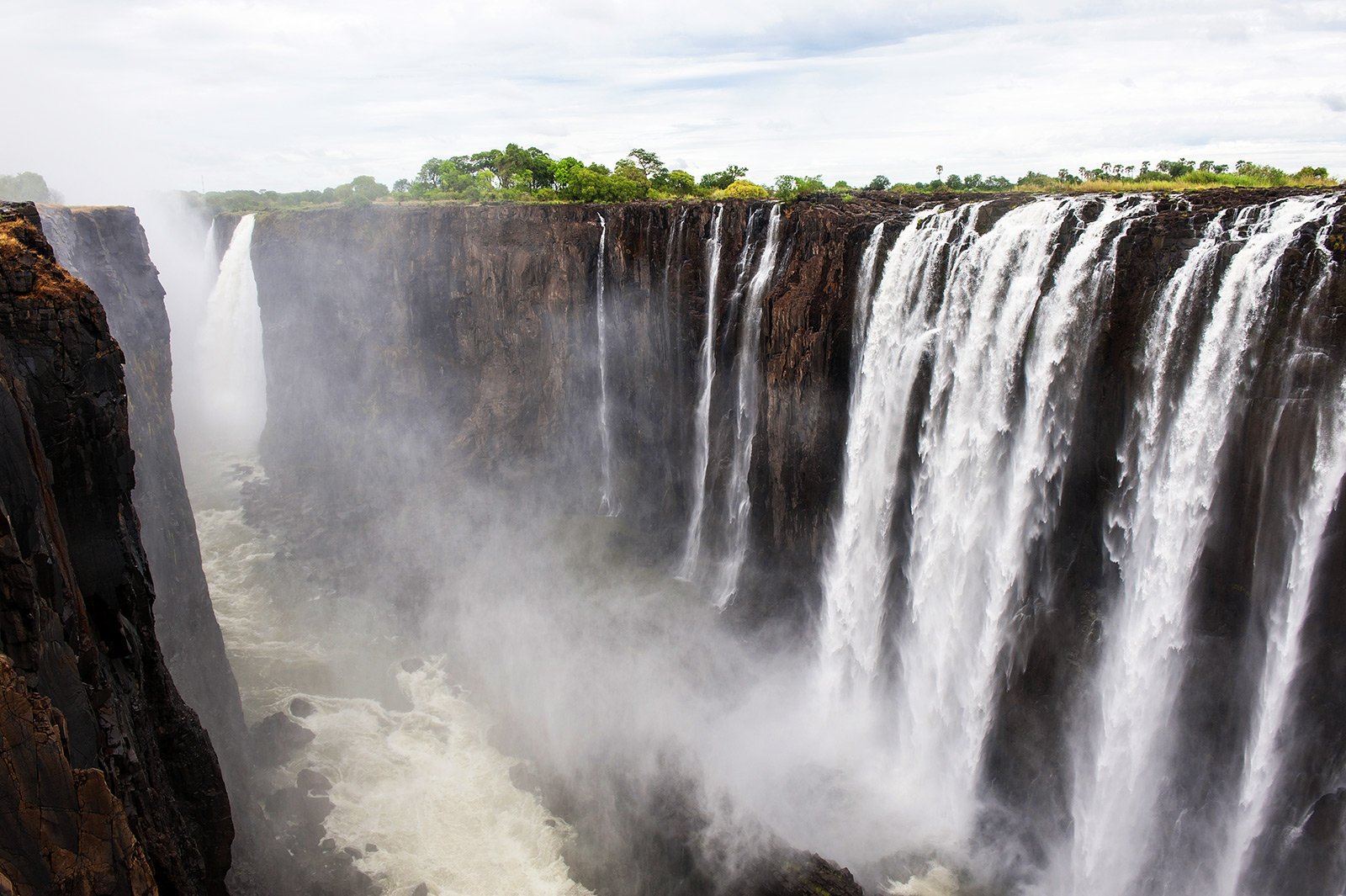 On the border of two states Zambia and Zimbabwe, there is a unique miracle of nature – the stunning Victoria Falls. Its width of 1800 meters is impressive, and the height of the water flow is from 80 to 120 meters. Thick fog and spray from the falling water rise for over 400 meters.

The waterfall attracts many travelers not only by its beauty and scale. Near the water edge, at an altitude of 120 meters, there is a natural pool, called Devil's Pool. It is separated from the brink only by a small ledge from where you can monitor the falling waters of the beautiful natural wonder.
Things to do here
1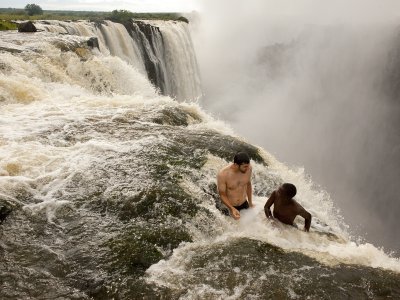 Swim on the edge of Victoria Falls
Swim in the Devil's Pool, supposing that you have the courage to step into the unknown on the edge of Victoria Falls.
FREE
19 Know more things to do?
Share your ideas of what to do in Livingstone with other travellers — together we'll make our travellings more interesting!
Victoria Falls on the map
Location: Kazungula
Contacts