18

things to do in Uruguay

allcuisineviewsauthenticfreenature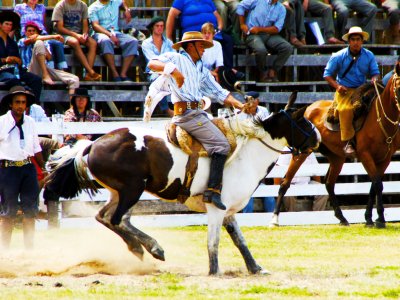 Watch gaucho rodeo in Tacuarembo
Rodeo has been taking place in Uruguay for more than 100 years. Millions of spectators come here to watch gauchos competing to get entitled the best rider.
FREE
2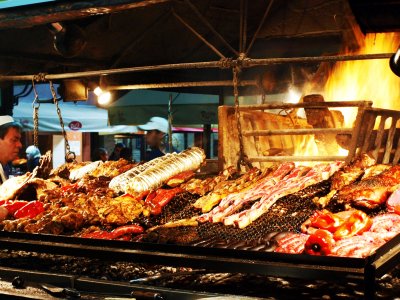 Try asado in Montevideo
Different kinds of grilled meat and sausages. They are served with bread, salad, chimichurri sauce and red wine. Asado plate in cafe is priced from $50.
UYU 100
1

Mercado Del Puerto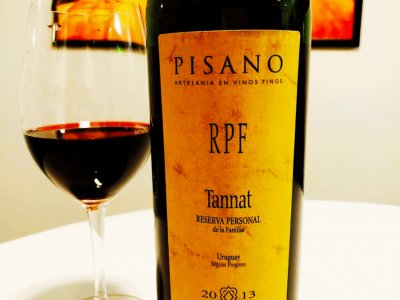 Try Tannat wine in Montevideo
Spicy red wine made of Tannat grapes. You can try the best Tannat wines in bodegas.
UYU 150
1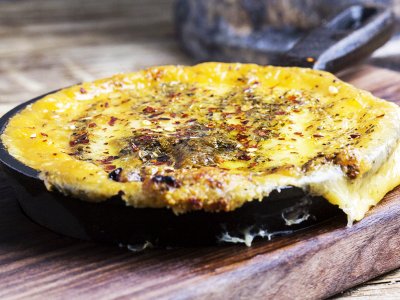 Try provoleta in Montevideo
You can try melted and roasted provolone cheese with spices in any markets or cafes. Provoleta dish costs $3-5.
UYU 40
1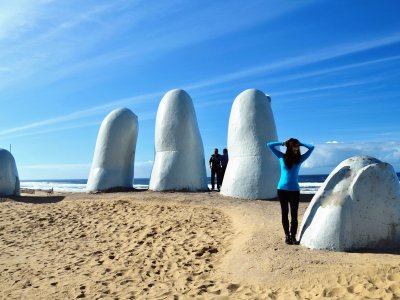 Take a selfie with a huge hand in the background in Maldonado
The sculpture is placed on Brava beach in Punta del Este city. The nearest bus stop is Prada 1.
FREE
1

The Fingers Of Punta del Este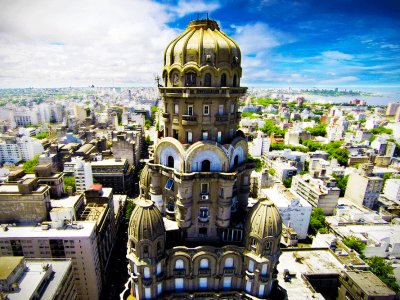 See city panorama from a 105-meter palace tower in Montevideo
Take a high-speed elevator to go up to Salvo Palace tower any day from 10:30am till 1:30pm.
1

Salvo Palace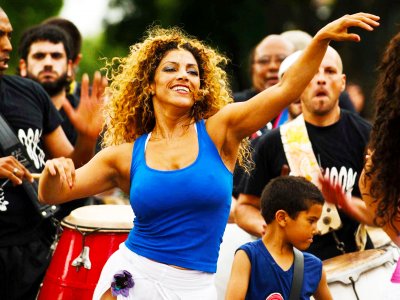 Dance Candombe at the carnival in Montevideo
The carnival takes place on the first Friday of February on Isla de Flores St - everybody dances Candombe to a tune of drums
FREE
1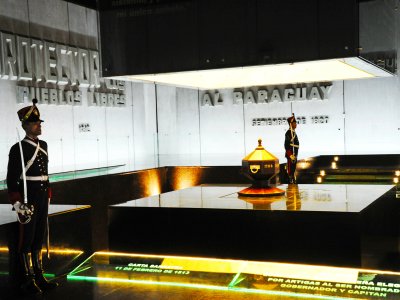 Visit the mausoleum of the Uruguayan "father" in Montevideo
The proclaimer's of Uruguay independence - Jose Artigas - ash is watched by a guard of honour.
FREE
1

Artigas mausoleum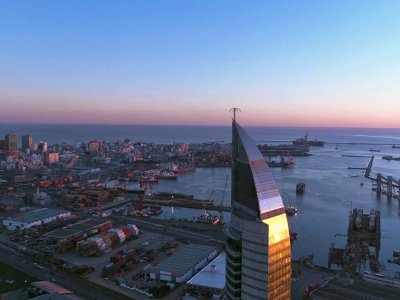 Go up to Antel Tower in Montevideo
Panoramic elevator takes visitors to the observation deck on 26th floor on Mon, Wed and Fri from 3:30pm till 5:00pm, on Tue and Thu - from 10:30am till 12pm.
FREE
1

Antel Tower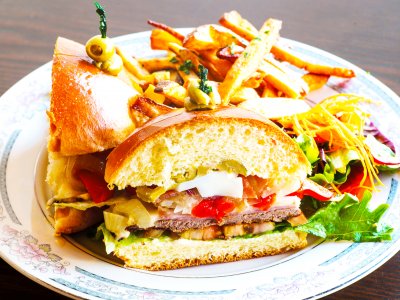 Try chivito in Montevideo
Chivito is an Uruguayan sandwich with a beef steak, fried bacon, cheese, tomtoes, onion and sunny-side up eggs. It is served with French fries or salad leaves.
UYU 320
1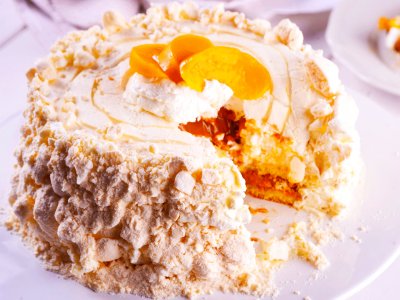 Try chaja cake in Montevideo
Vanilla sponge cake with caramelized milk covered with whipped cream and crispy merengue. One piece of the cake in confectionery shops costs from $5, one cake - $25.
UYU 150
1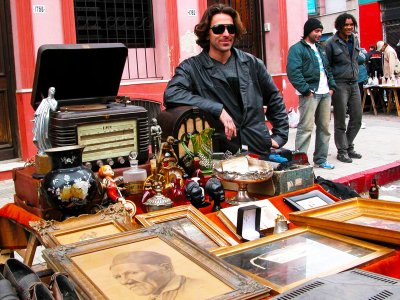 Buy vintage souvenirs in Montevideo
Head to Tristan Narvaja market to buy some antique stuff. Stalls are open from 10am till 4pm.
1

Tristan Narvaja market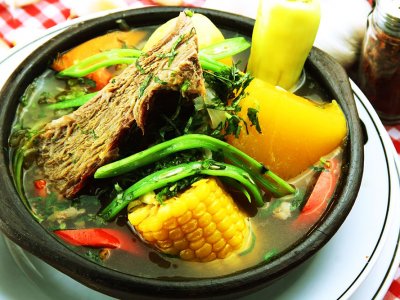 Try puchero in Montevideo
It is soup made from beef, pork or chicken, vegetables - corn, potato, carrot, turnip - and spices. It used to be a soup of peasants, but now you can order it in any restaurant or cafe.
1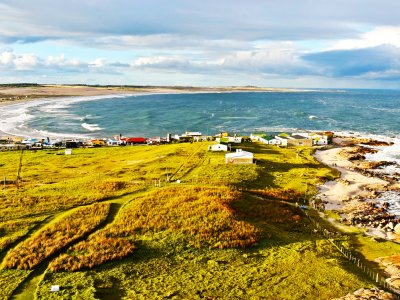 Escape from the civilization to the ocean in Maldonado
In Capo Polonio you can hear only the ocean (except for January - it's hippie time). There is a hostel to stay overnight.
1

Cabo Polonio

See the panorama of the city in Montevideo
Climb up to Fortaleza del Cerro to see the panorama of the bay and whole Montevideo city. You can do this any day except for Monday from 8am till 5pm.
0

Fortaleza del Cerro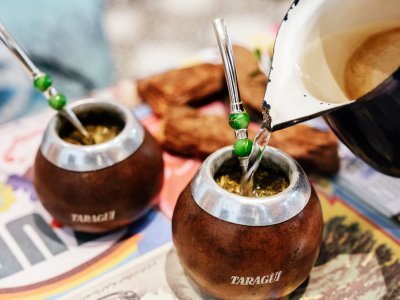 Try mate in Montevideo
Mate is strong bitter tea that is made from dried leaves and fresh brunches of Yerba mate covered with 80°C water. It is served in calabaz with bombilla (a metal straw).
0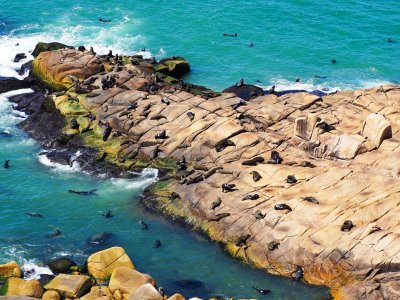 Spot sea lions from the lighthouse's top in Maldonado
The lighthouse stands in southeast point of Cabo Polonio. Go up and see sea lions resting on the rocks. Entrance fee is $1.
UYU 25
0

Cabo Polonio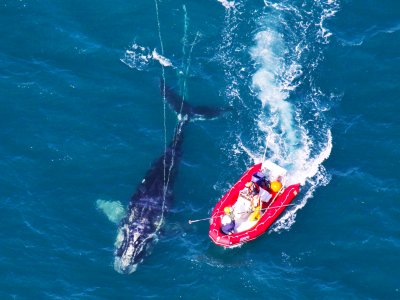 Watch right whales in Maldonado
From June till October right whales move to Punta del Este coastline for breeding. During this period you can see them in a distance of 200 meters from the coast.
0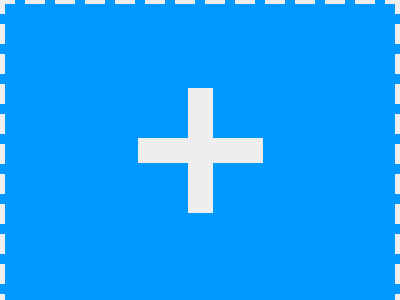 Know more things to do?
Share your ideas of what to do in Uruguay with other travellers — together we'll make our travellings more interesting!