Adventure Rating in Nuwara Eliya
TOP-6 adventure's step-by-step
recipes & lifehacks
How to walk up to Eden in Nuwara Eliya
How to ride in a freight train in Nuwara Eliya
How to ride Sri Lankan train in Nuwara Eliya
How to find Buddha's foot print in Nuwara Eliya
How to have a bath in the higest waterfall on the island in Nuwara Eliya
How to see fog over Adam Peak's in Nuwara Eliya
6 things to doin Nuwara Eliya
2243-meter high mountain is really sacred Buddhists. It is called Eden, the Buddha himself left a foot print on the top of the Adam's Peak.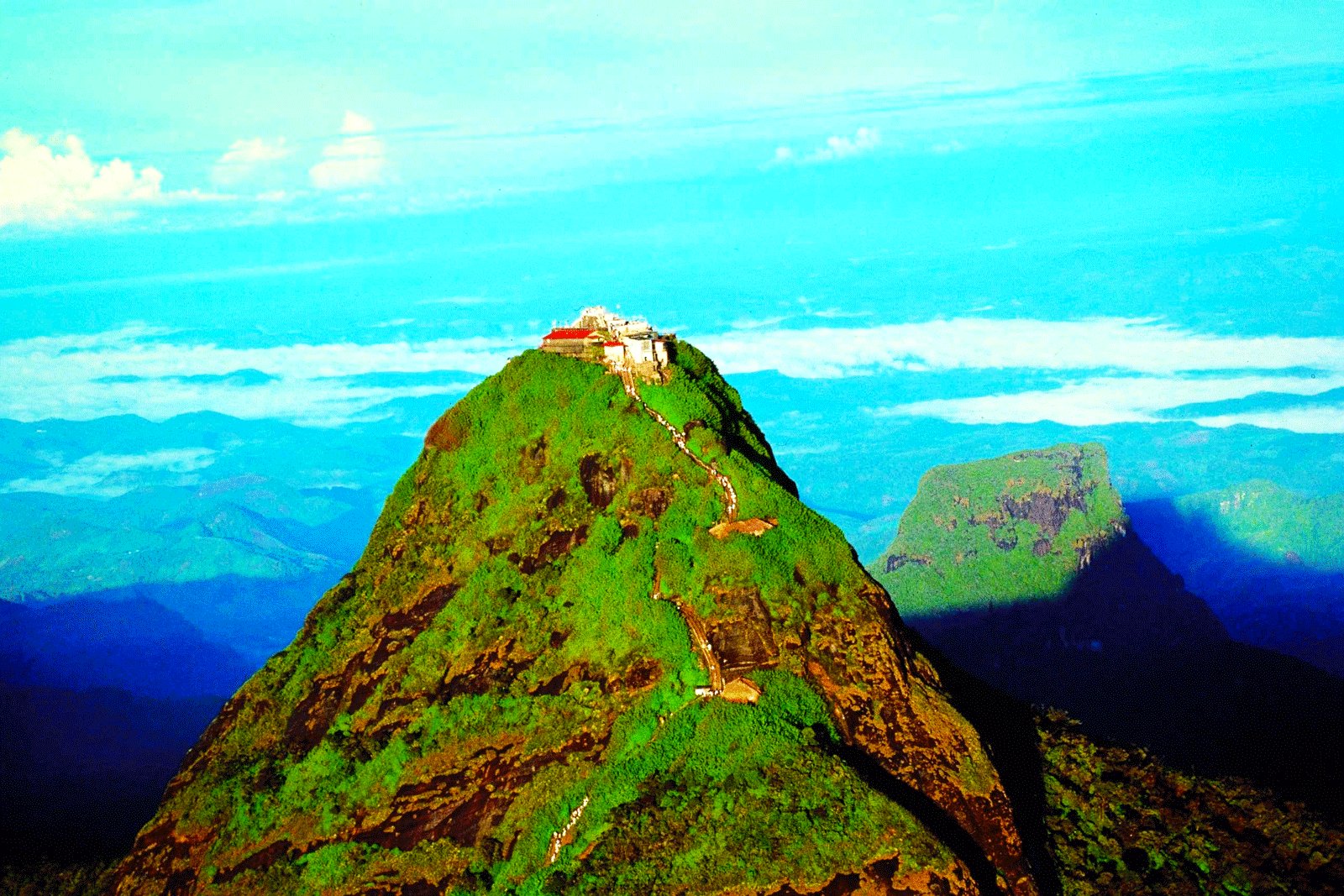 Adam's Peak on Sri Lanka attracts travellers by its views and a temple on the top. Tourists and piligrims can stay up all night, feel cold and climb the mountain to witness sunset at the height of 2234 meters.
Interesting facts
• Adam's Peak is a Portuguese name. Today it is used by Christians and Moslems. Buddhists call the mountain Sri Pada that means "sacred footprint", Hindus - Shrivan Adipatam ("Shiva's cosmic dance").
• On the top there is Buddhist temple where you can find granite rock with a foot-shaped cavity - in different religions it is considered to be footprint of different Gods - Buddha's, Shiva's, Adam's. Legend says rainwater that fills the foot after precipitation turns into healing water.
• Climbing Adam's Peak is a must for every citizen of Sri lanka.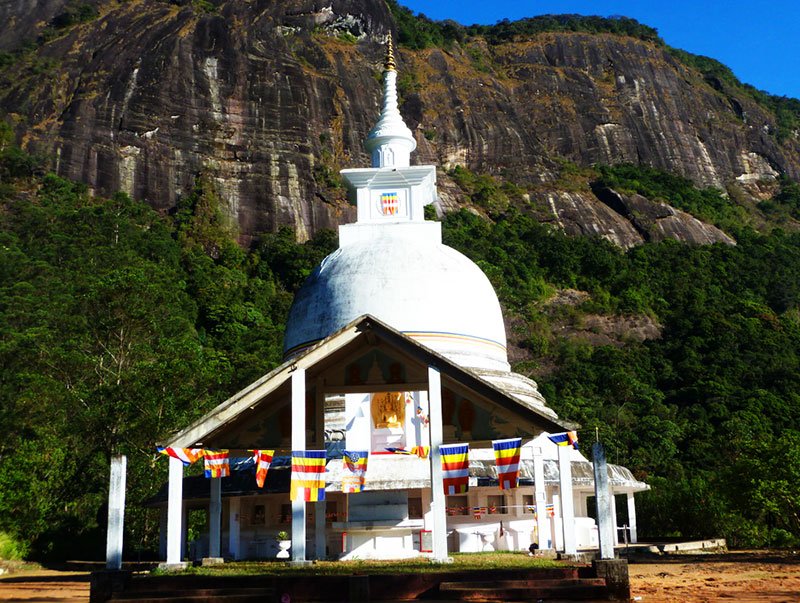 Фото: Храм на Пике Адама, © Matteo Biccheri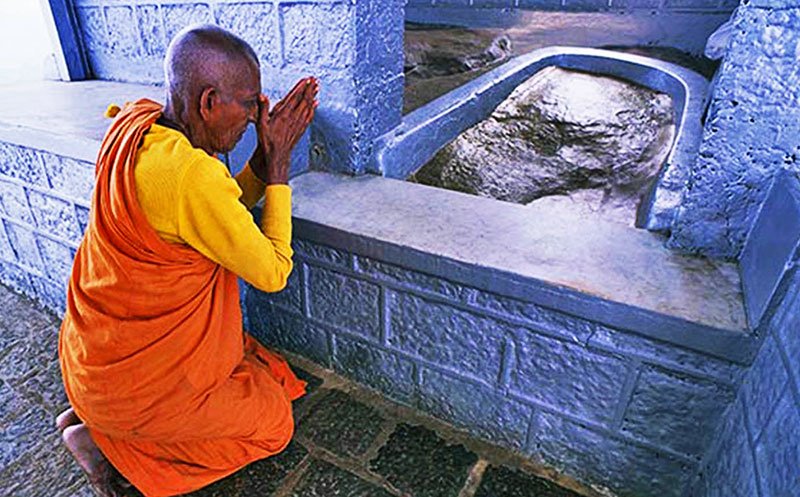 Photo: Buddha's footprint
Tips for travellers
• By day it's quite hot to climb the mountain as the temperature reaches +30°, by night it goes down to +10°, so you need to take warm clothes. Best period to visit Adam's Peak is from December till May. Other months of the year are rainy, and path is rather dangerous.
• 5200 steps lead to the top, touristic path stretches for 8,5 kilometers, the way takes 3 hours.
• To feel comfortable during the trip there are some cafes along the way where you can make stop and have some rest.
• You don't need a flashlight - the path is lit by fluorescent lamps.
• On the island there is a mountain with almost similar name - Little Adam's Peak, near Ella village. It was called so because of formal resemblance with its "big brother", although its height is only 1141 meters.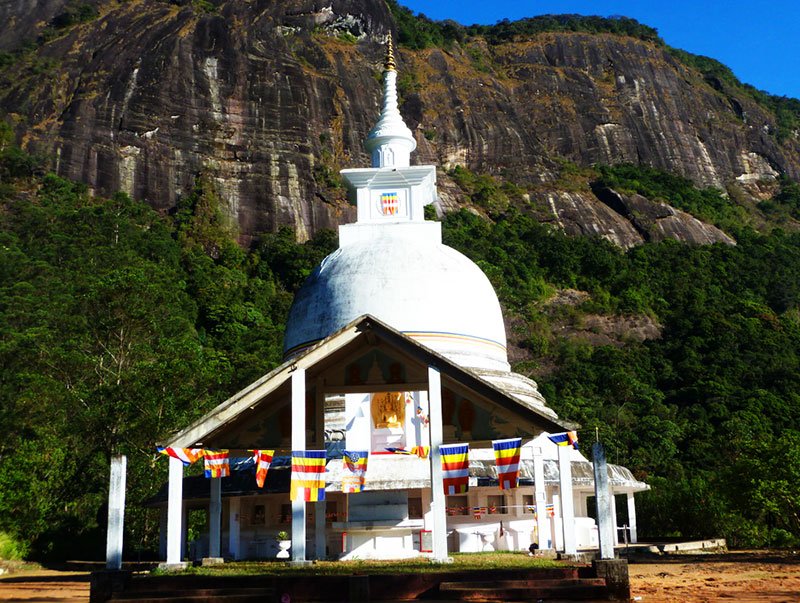 Photo: Adam's Peak temple, © Matteo Biccheri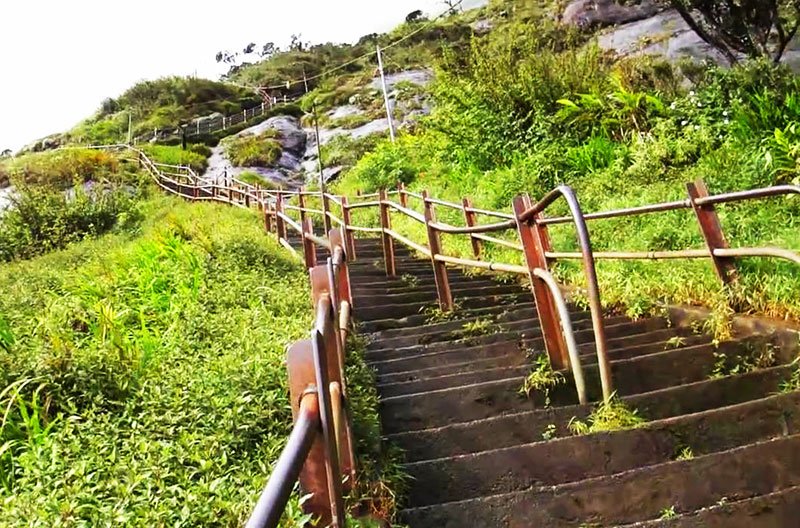 Photo: Adam's Peak steps
How to get
At the bottom of the mountain there is Dalhousie village, it is 136 kilometers and a 4-hour drive from the capital of Sri Lanka. There are some hotels for those who don't want to go up to Adam's Peak by night. Short path starts from the village. You can get here by bus or tuk tuk from Hatton; buses and trains run to Hatton from Colombo, Kandy and Nuwara Eliya.
Things to do here
3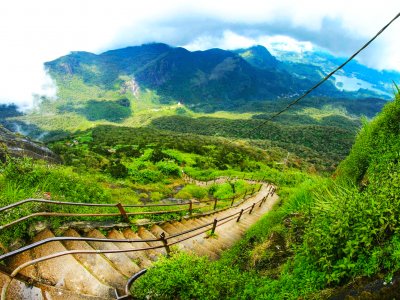 Walk up to Eden
Piligrims of three different religions climb up Adam's Peak - they believe the Eden is nowhere else but here. Walk up to here too and see what the Eden is like!
FREE
14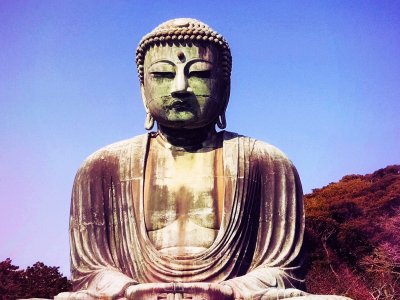 Find Buddha's foot print
Buddhists believe that their god visited the Adam's Peak and left his foot print here, 1 meter long.
FREE
4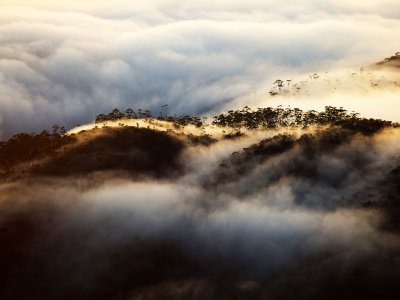 See fog over Adam Peak's
Early in the morning Adam's Peak is completely covered with fog. Climb the sacrificed hill to see it live.
FREE
0 Know more things to do?
Share your ideas of what to do in Nuwara Eliya with other travellers — together we'll make our travellings more interesting!
Adam's Peak on the map
Location: Nuwara Eliya