Oddviser
adventure's step-by-step
recipes & lifehacks
How to ride a board on volcano in Nicaragua?
How to walk inside the active volcano in Greece?
How to feed flying dogs in the jungles of Thailand?
How to cycle along the Great Wall of China?
How to swim in the famous Trevi Fountain in Rome?
How to ride a kayak along the canals of Venice?
How to walk on the roofs of skyscrapers in Dubai?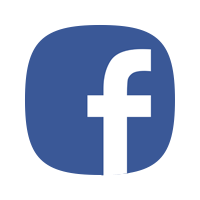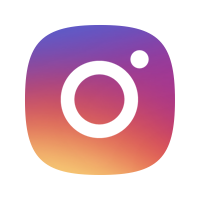 Sigiriya rock used to be a king's residence in V century. Ruins of the palace and painted frescoes still reminds of exuberant royal past.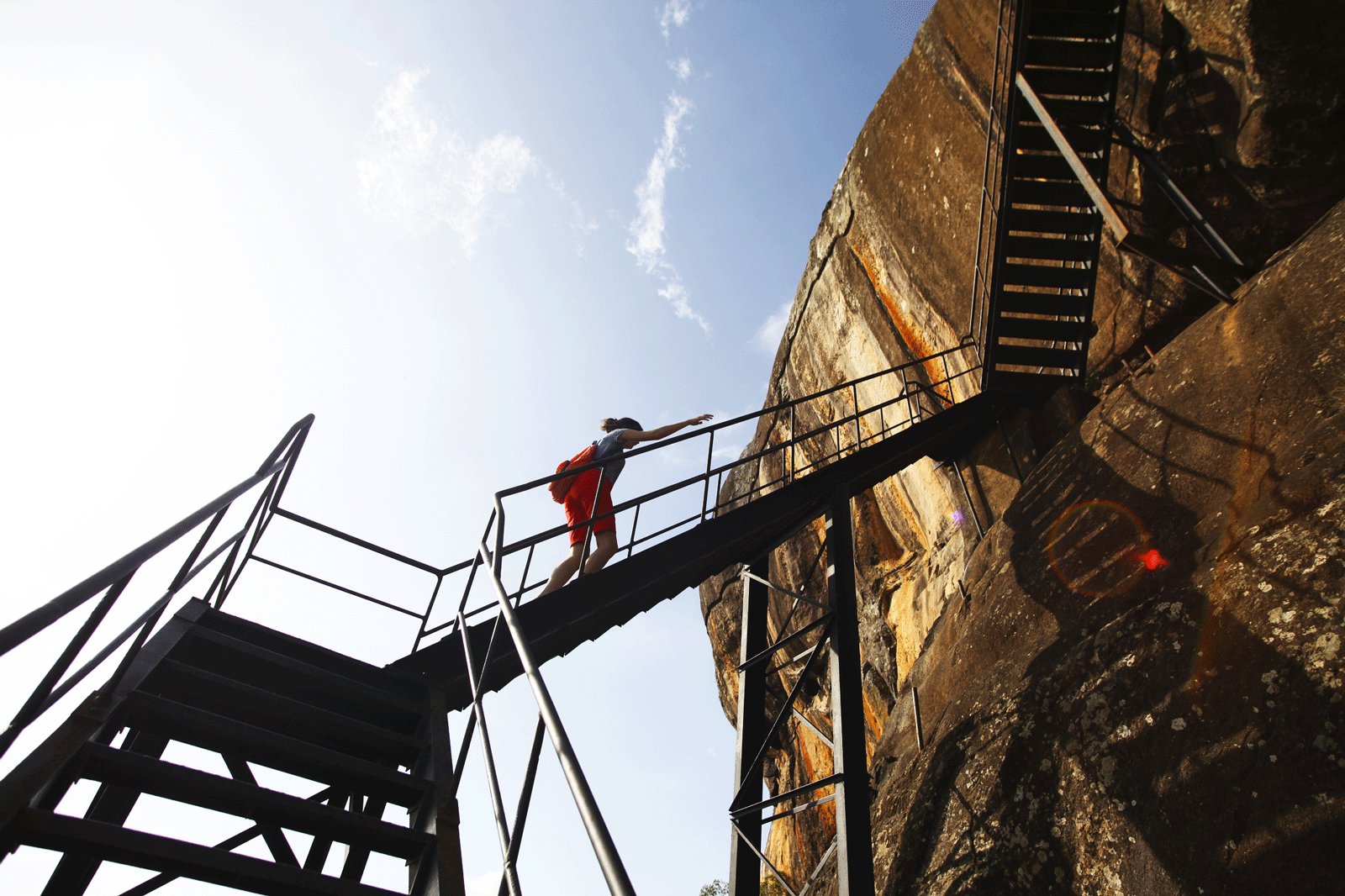 Sigiriya rock is called 8 Wonder of the World, so the entry ticket price is appropriate ($30 for foreigners).
Since ancient Ceylon the Buddhist temple has been standing at the top of Sigiriya rock. After winning power in V century, King Kasyapa thought the sacred rock was the best place for his rule - Sygiriya was enforced with fortress and the king's residence was built with terraces, fountains and picture gallery.
In 1907 British explorer John Steel visited Lion Rock (English for Sigiriya rock) and told everybody about huge picture gallery on the rock - 140-meter marble hall with numbers of frescoes decorated with concubines images.
Photo: Dambulla, On Sigiriya Rock, only 18 painted frescoes have been preserved, © addicted2travel
When King Kasyapa passed away they build Buddhist temple on Sigiriya, exuberant decorations were replaced with monkish simplicity. Now only Lion gates remind of king's ambitions.
How to do?
1. Distance from Dambulla to Sigiriya is 20 kilometers, you can take a bus or
tuk tuk
. Buy a ticket at the ticket desk.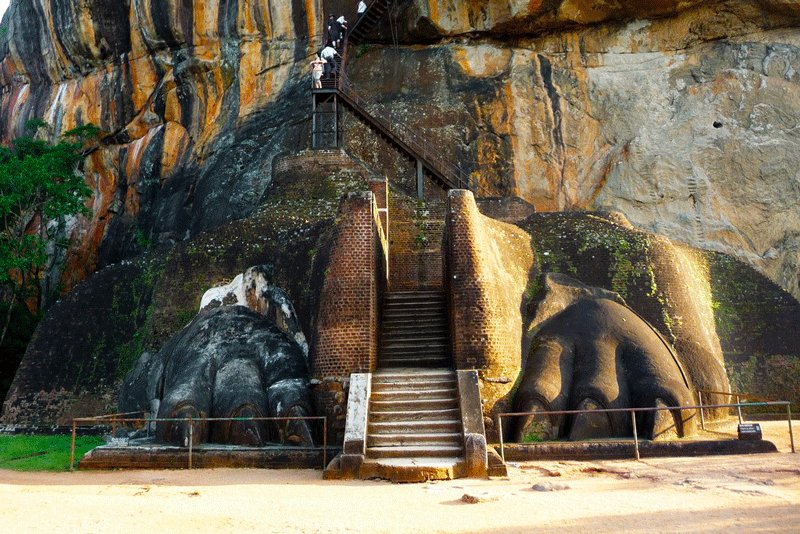 Photo: Dambulla, A lion platform at the entrance to Sigiriya, © Richie Rocket
2. 1200-step metal ladder leads to the top of the rock, it'll take you 40-60 minutes if you come up slowly. On the lower terraced park, next to the stone arch, get breath and look around.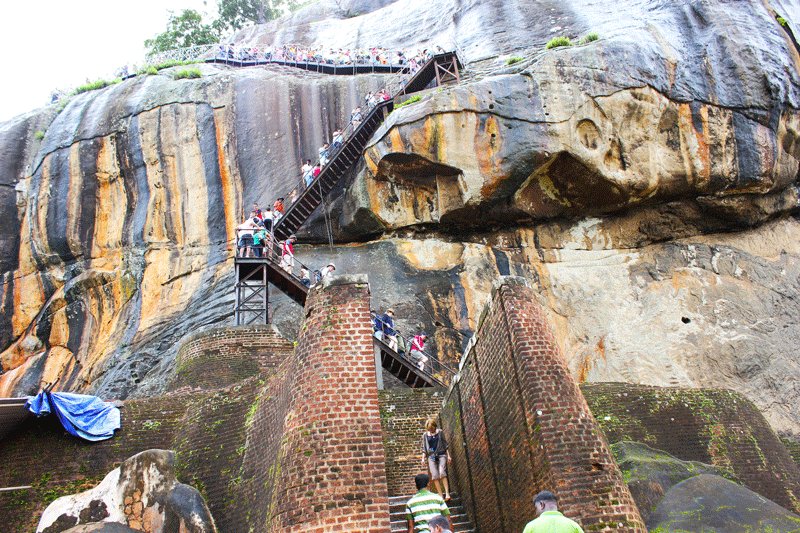 Photo: Dambulla, The climb after the Rock Gate becomes harder, © NH53 | Flickr
Come up to the mirror gallery here you'll see frescoes decorated with concubines images.
Where to do?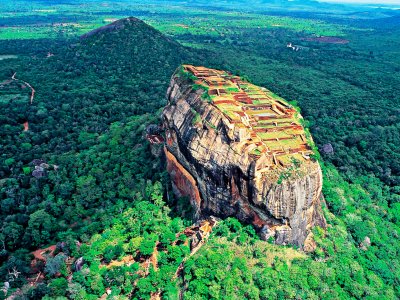 Sigiriya Lion Rock
Former fortress of the 5th century with a Buddhist temple at the top. It is called the Eighth Wonder of the World.
36
Location: Sigiriya town
Open hours: 8 am - 5:30 pm

When to do?
Daily from 7.00 till 17.30. Take the adventure early in the morning to avoid heat.
How much?
Sigiriya climbing ticket costs 3900 rupees; it includes fortress ruin and archaeological museum visit.
Tips and hints
If it is possible go up to the rock light-handed, cause climbing is pretty exhausting thing. Take sunscreen, a bucket hat and water (you won't be able to buy some on Sigiriya territory).