Fantastic scenery, ringing silence, and a steep cliff above the lake – this is Trolltunga.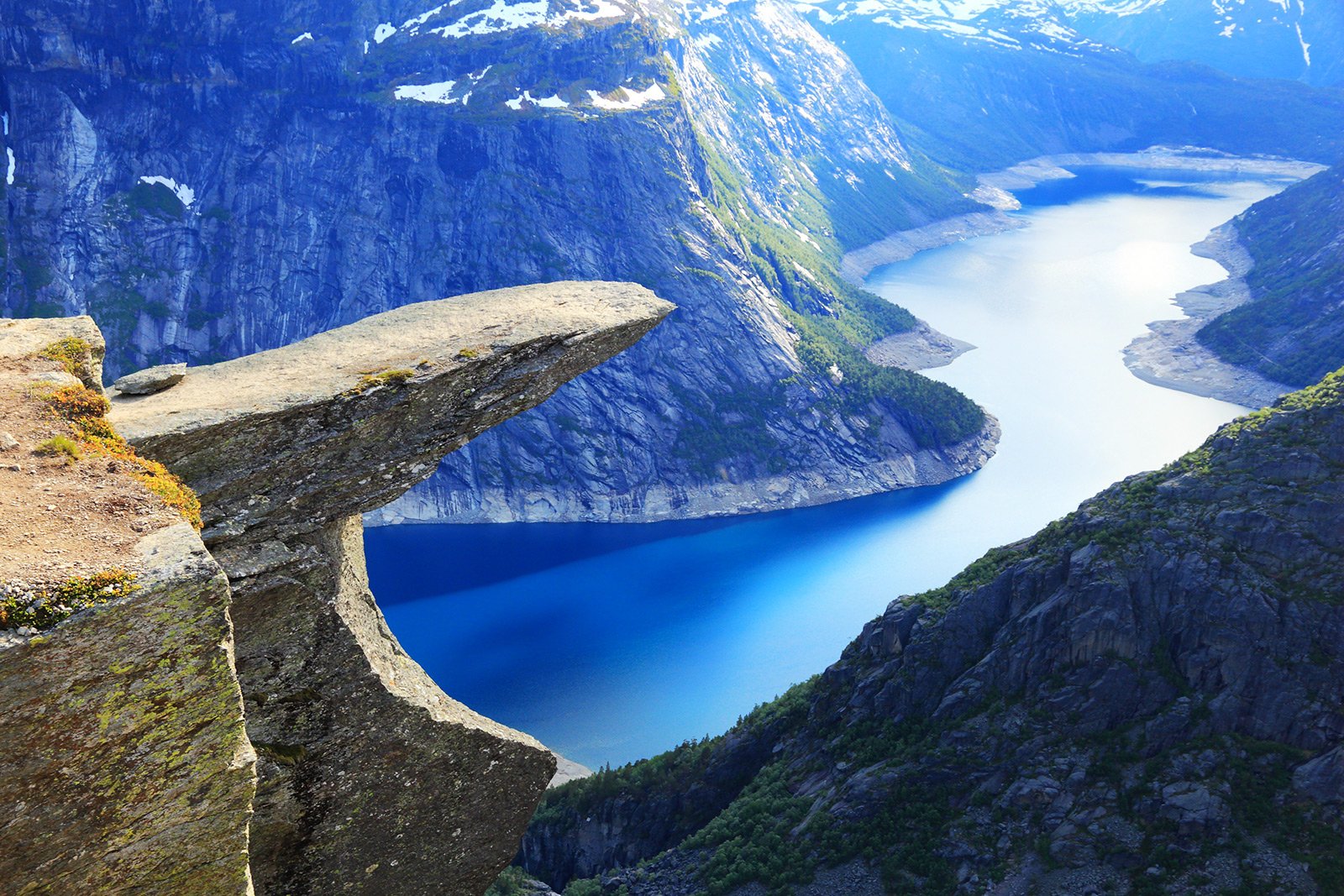 Trolltunga, or Troll's Tongue, is a famous cliff where ten out of ten travelers to Norway dream to get to. The cliff got its curious name because it does resemble a tongue of a huge mythical creature, and since it is located in Norway, it is obvious whose tongue exactly it is.

This horizontal cliff "hangs" above Lake Ringedalsvatnet at an altitude of 350 meters. The only way to get there is on foot. The path from the nearest parking lot takes five hours! To reach the final destination you need to exert a lot of physical effort, but the adventure is totally worth it.

The climbing is a long way, but you can enjoy the beauty of the surrounding landscapes on your way to the top. Although these views are not as impressive as the ones opening from Trolltunga. The clear water of the lake beneath, the majestic cliffs all around, and the endless sky above – this place can boast of a special atmosphere, only occasionally disturbed by people's voices.

You can get to Trolltunga from Odda town by car.

The road to the landmark is not easy, so it is essential that you have comfortable shoes and clothes. It's pretty cool there, so a warm jacket will come in handy.
Things to do here
1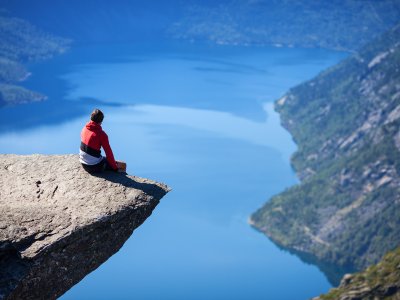 Sit on Trolltunga
Trolltunga, or Troll's Tongue, is a cliff hovering at a high altitude over a beautiful lake. Sit on its edge and make cool photos.
FREE
16 Know more things to do?
Share your ideas of what to do in Odda with other travellers — together we'll make our travellings more interesting!
Trolltunga on the map