Oddviser
adventure's step-by-step
recipes & lifehacks
How to ride a board on volcano in Nicaragua?
How to walk inside the active volcano in Greece?
How to feed flying dogs in the jungles of Thailand?
How to cycle along the Great Wall of China?
How to swim in the famous Trevi Fountain in Rome?
How to ride a kayak along the canals of Venice?
How to walk on the roofs of skyscrapers in Dubai?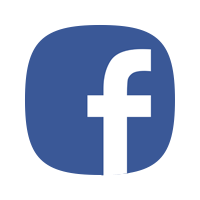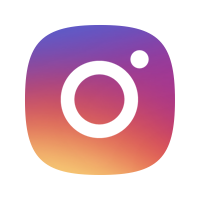 Trolltunga, or Troll's Tongue, is a cliff hovering at a high altitude over a beautiful lake. Sit on its edge and make cool photos.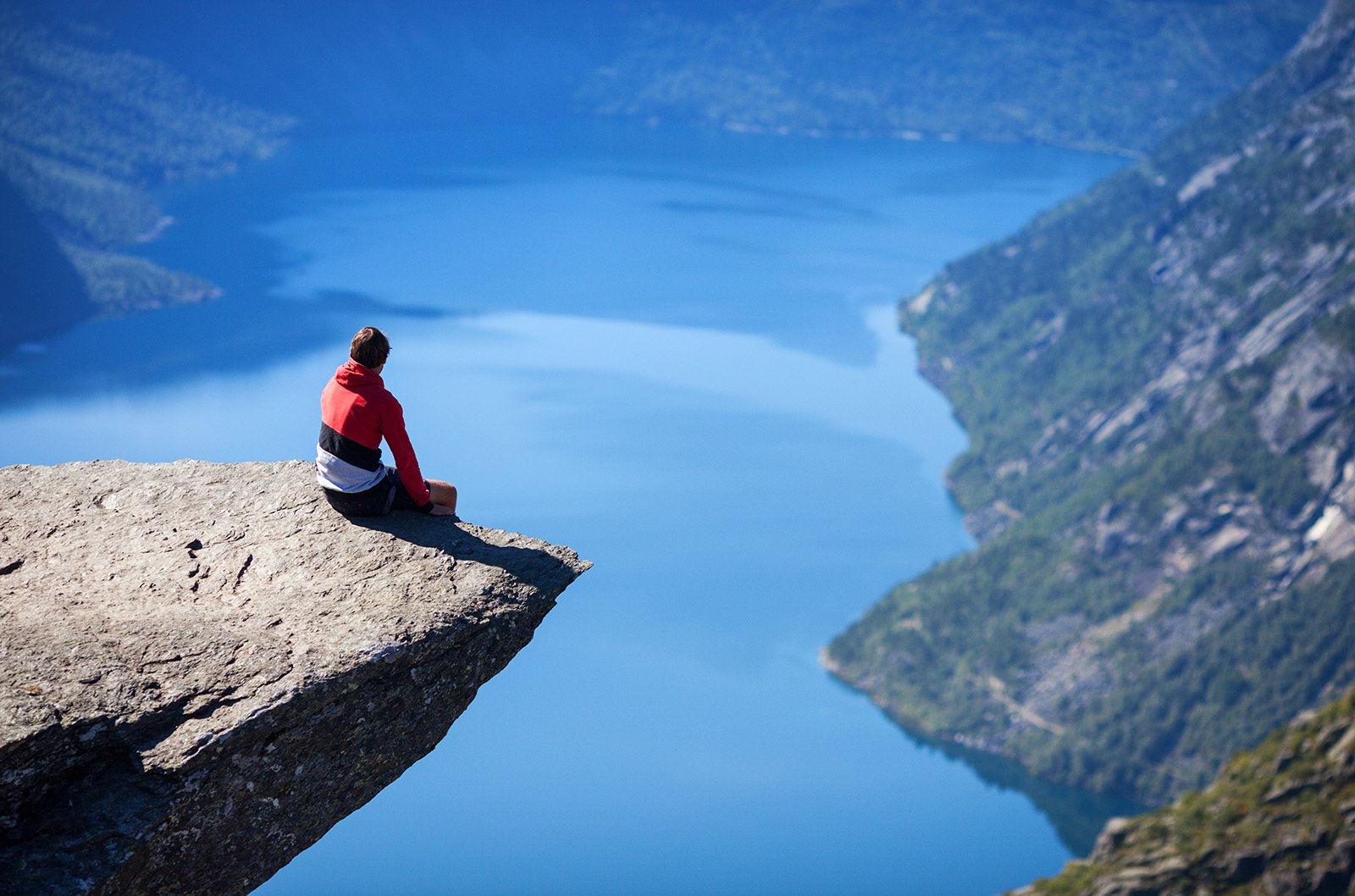 Trolltunga cliff really looks like a protruding tongue of a huge fantastic character; and once it is located in Norway, it's obvious whose exactly tongue it can be. The sheer cliff is hanging over Lake Ringedalsvatnet. The surrounding rocks are in some places covered with tiny islands of snow, moss or yellow-greenish grass that is hardly alive.

It seems that time stopped here. Having lapsed into daydreaming for just a moment, you don't understand whether you have been staying here for five minutes or for a thousand years. When you sit on this cliff, emotions are overwhelming and panoramas are fascinating you.

Compared to the views from Trolltunga, everything else pales into insignificance, fades and grows dim. That's why this fabulous place conquered the hearts of many romantics and adventurers from around the globe.

You can take incredible photos on Trolltunga. Stand back a little aside, open your mouth, and pretend that you are a troll and the cliff is your tongue. Or, make a picture where you're sitting on the edge of the precipice. Or, a masterpiece for your collection – a stunning snapshot of a high jump on the cliff.

You can visit Trolltunga and see this extraordinary place absolutely free of charge. You only need to get to the nearest parking lot to leave your car there, then prepare a lot of patience and endurance – you will have to take a five-hour walk to the sight.
Where to do?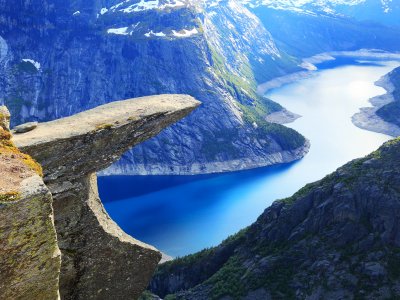 Trolltunga
Fantastic scenery, ringing silence, and a steep cliff above the lake – this is Trolltunga.
20