Oddviser
adventure's step-by-step
recipes & lifehacks
How to ride a board on volcano in Nicaragua?
How to walk inside the active volcano in Greece?
How to feed flying dogs in the jungles of Thailand?
How to cycle along the Great Wall of China?
How to swim in the famous Trevi Fountain in Rome?
How to ride a kayak along the canals of Venice?
How to walk on the roofs of skyscrapers in Dubai?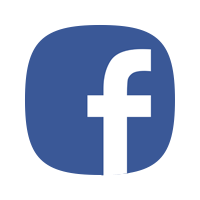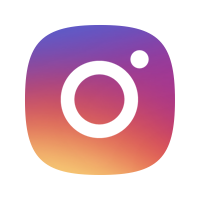 Dirt in the San Jacinto springs boils like a brew in a witch's cauldron - steam always swirls here.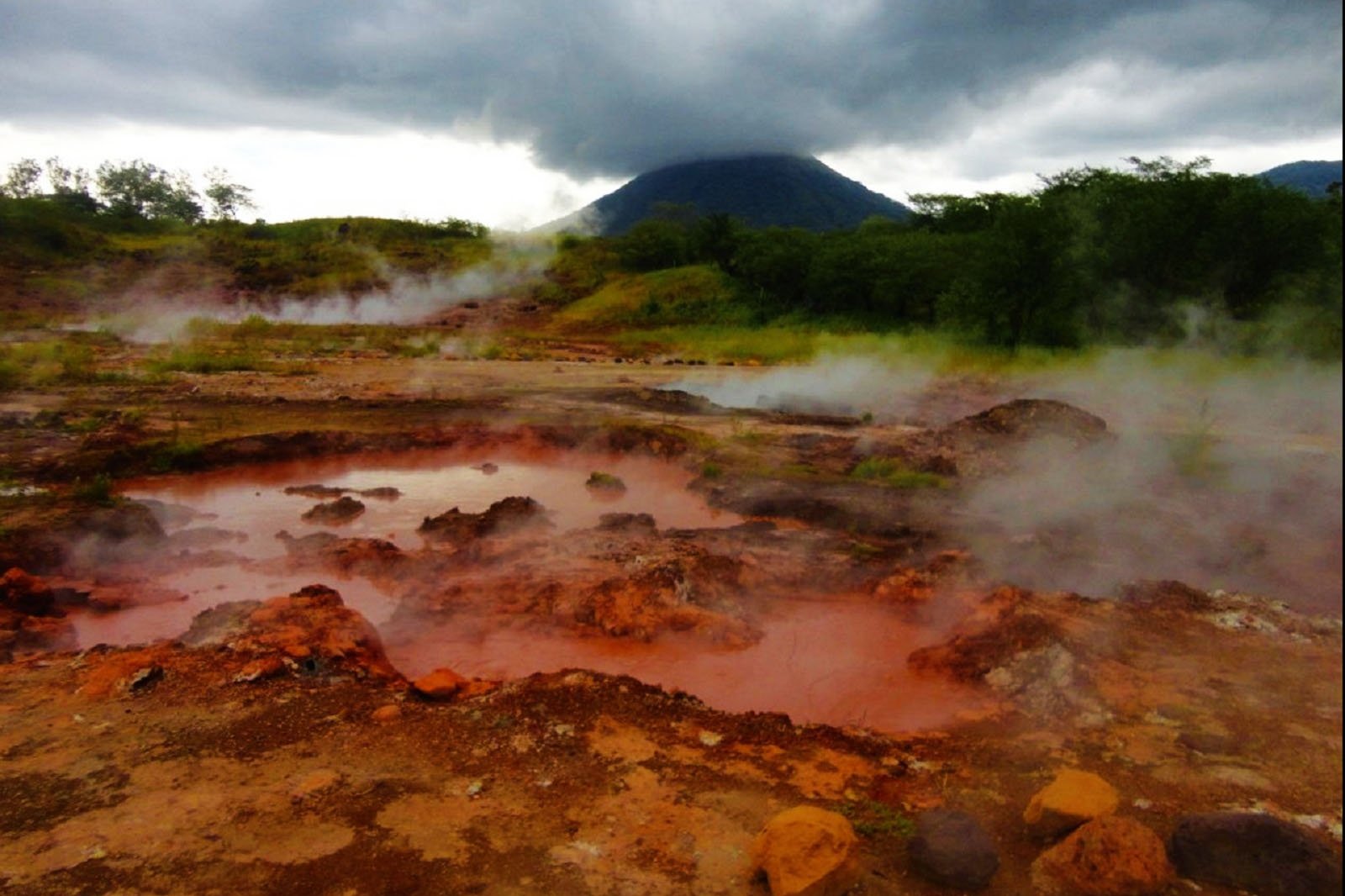 Near the village of San Jacinto, 20 kilometers from Leon, there is a geothermal formation - the field of multicolored boiling mud. Steam flows over the springs, and sometimes even stones are ejected. Steam rises through cracks in the earth from the magma itself, mixes with sulfur dioxide, underground water and soil, reaching high temperatures. Because of that, the mud literally boils.
Mud fumaroles were formed because of a small Telica volcano. If not for them, it would have clouded the life of the villagers with periodic eruptions.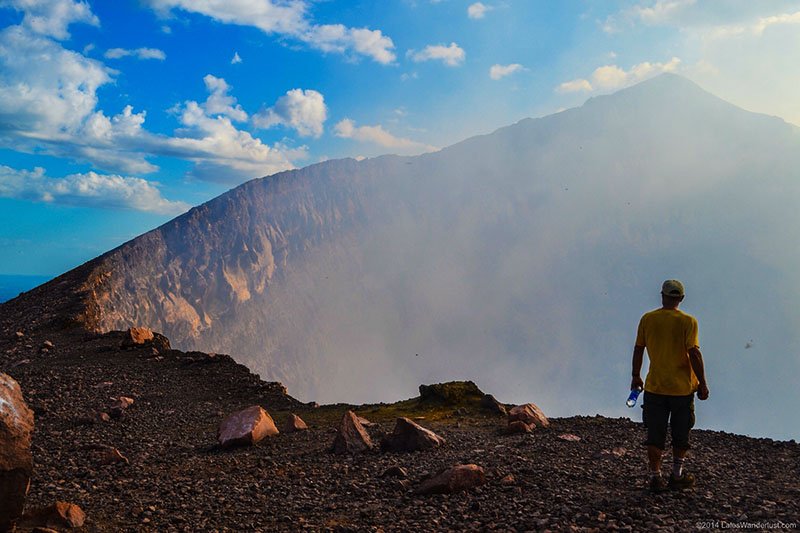 Photo: Crater of Telica volcano, © Lale Gil
Red and black mud is used by the locals to treat skin diseases, and children sculpt figures of them and try to sell them to travelers.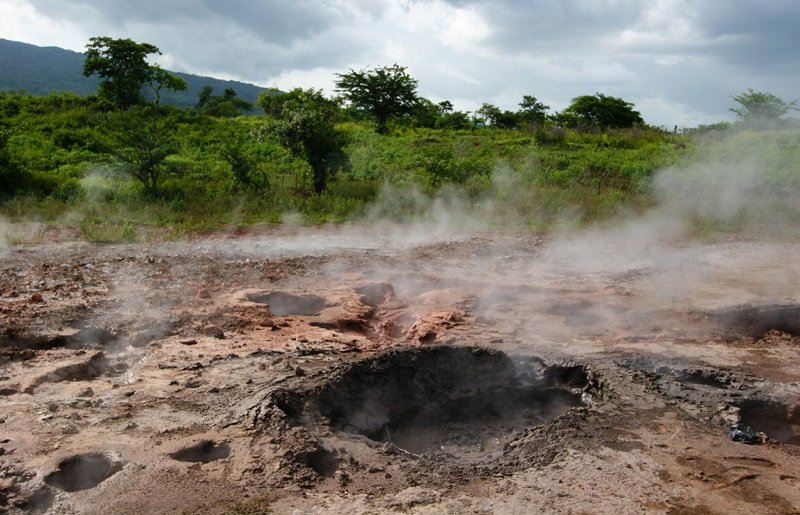 Photo: Boiling mud springs, © Dmitry Gudkov
How to do?
1. The buses often go from Leon to San Jacinto. Or, if you do not want to stand in the crowd in the heat, rent a car and keep heading north. After 12 km turn right (you will see a sign with the direction Malpaisillo.) After 10 minutes of driving you will see the sign of the village. All the way will take about half an hour.
2. Seek out boiling springs near the Talika volcano or immediately ask the locals, in which direction to go.
3. They are in the park. You have to pay $2 or 50 cordobas to get inside.
4. You will see a field full of pits from which steam rises. There are no marked tourist paths and fences, so walk between the springs very carefully in order not to fall inside. Turn to the locals, they will take you on a safe path for a little fee.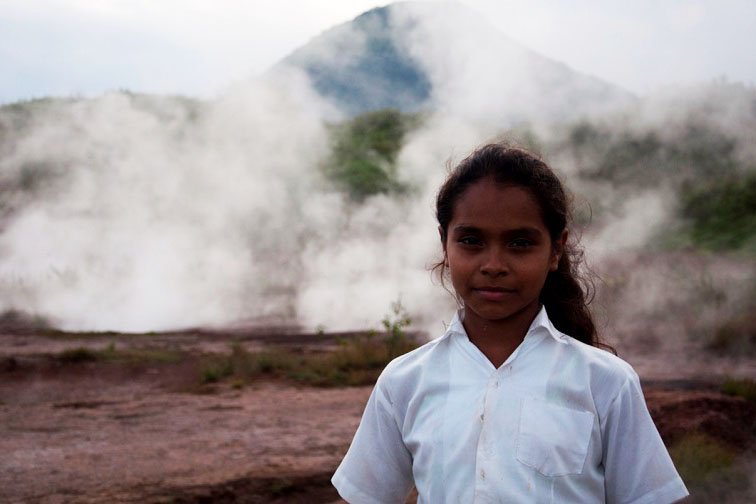 Photo: Resident of San Jаsinto, © Xiskya Lucía
When to do?
The park is open daily from 7:00 to 17:00.
How much?
The entry fee is 50 cordobas.
Tips and hints
If you are in Nicaragua in the wet season, that is from May to October, you definitely should come here. Increased humidity intensifies geothermal processes and even more steam goes from the ground.