Adventure Rating in Port Louis
TOP-10 adventure's step-by-step
recipes & lifehacks
How to feed giant hundred-year-old turtles in Port Louis
How to taste black sapote fruit in Port Louis
How to go marlin fishing in Port Louis
How to climb the Tamarin Falls in Port Louis
How to pat a lion in Port Louis
How to see crocodile feeding in Port Louis
How to buy rum in Port Louis
10 things to doin Port Louis
Colourful sand dunes are an incredible natural phenomenon on the island of Mauritius.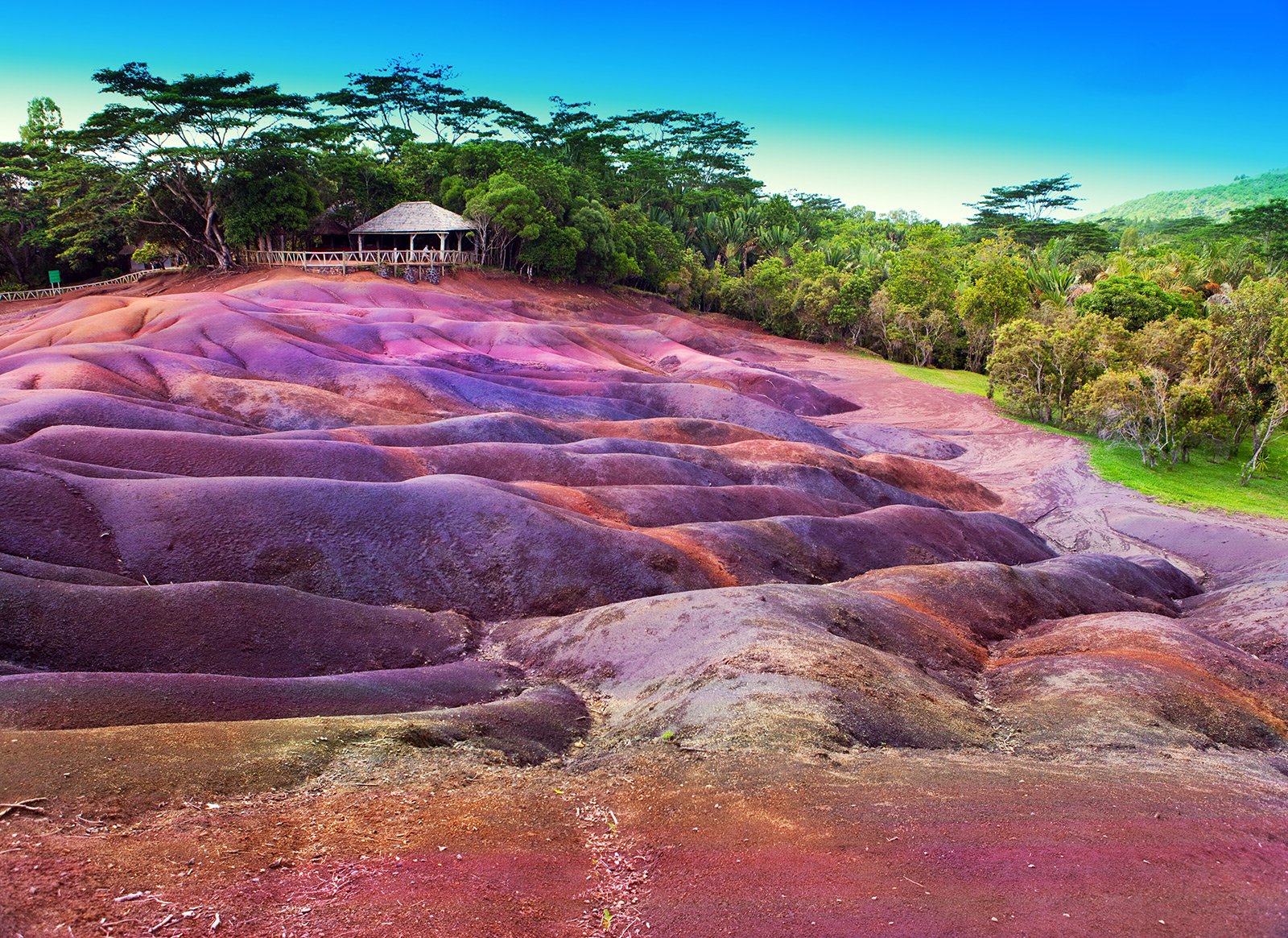 There's an incredible place on the small island of Mauritius - colourful sand dunes. Bright sand-grains create a futuristic landscape.

The grains are exposed to the rain, wind, sun and heat, but still they don't mix. The multi-colored sand forms unusual patterns. Each layer is separate and has distinct bounds.

Scientists believe that volcanic basalts got grained and cooled slowly. It made every sand-grain get a definite color. The dunes were discovered in the 60s of the last century: the soil upper layers were washed by rains, and this incredible sand came out to the surface.

Due to this natural phenomenon, the village of Chamarel got its second name Land of Seven Colors. The area of the dunes is not large. It is protected by a fence, you can't walk on the dunes or touch the sand.

You can get to the Seven Colored Earths by car or tour bus. The best time to visit the place is in the morning when the colours are especially bright in the rays of the rising sun.

Entrance fee - 150 Rs.
Things to do here
1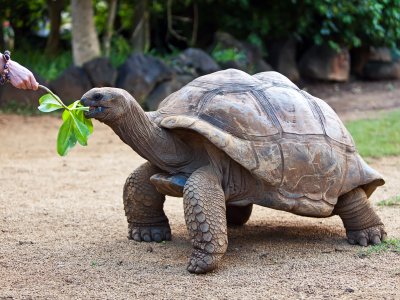 Feed giant hundred-year-old turtles
Try to play with a giant tortoise and feed the hundred-year-old animal with lush green grass in a stunning place - the Seven Colored Earth.
MUR 150
11 Know more things to do?
Share your ideas of what to do in Port Louis with other travellers — together we'll make our travellings more interesting!
The Seven Colored Earths on the map
Location: the Chamarel plain