The 19-meter lighthouse was a miracle of engineering equipment and saved hundreds of ships from imminent death near the rocky promontory of the island.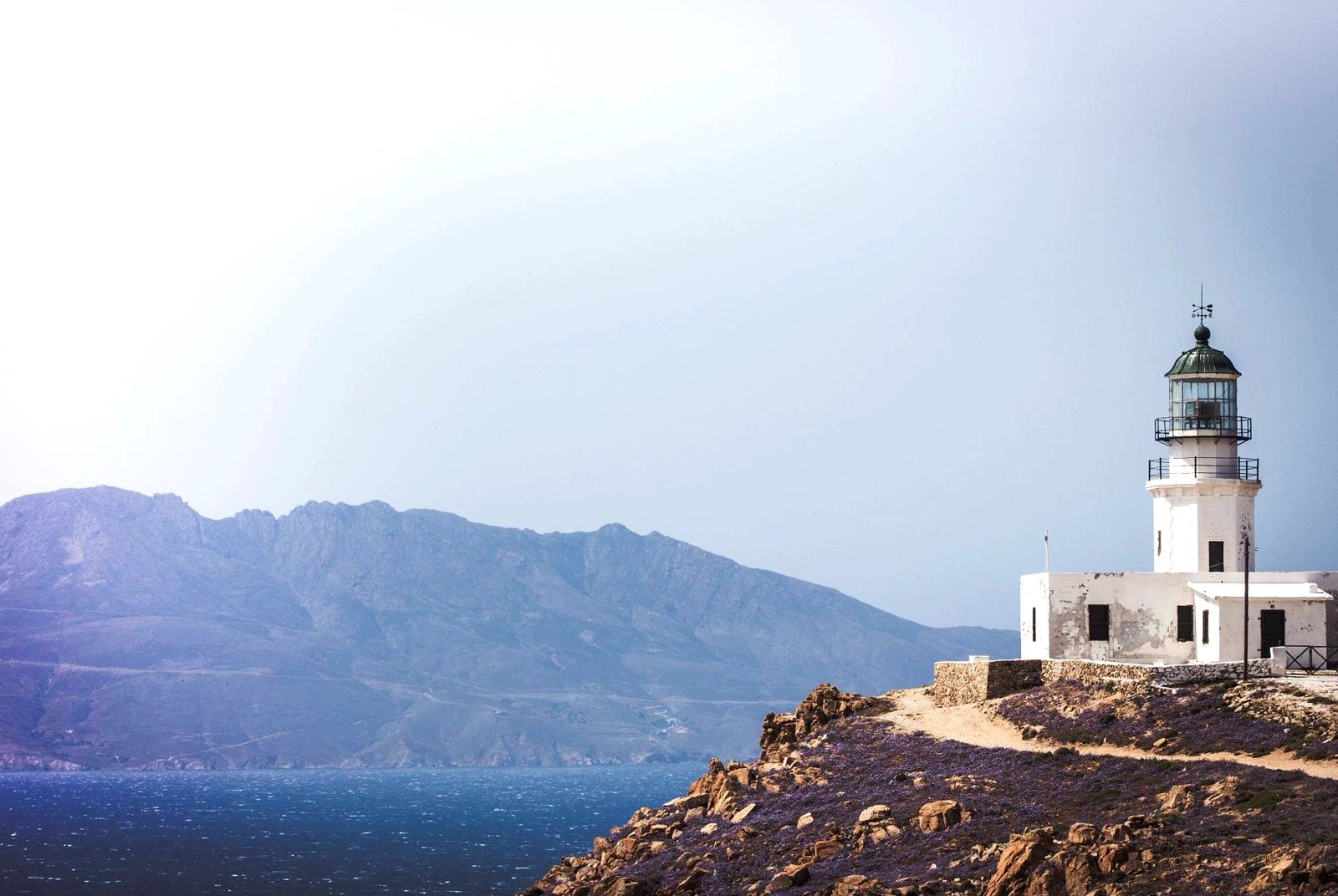 It was decided to install a high lighthouse on the rocky coast of Mykonos after a tragedy that took place in 1887 at the northern cape. The steamer "Volta" sinked and led to the death of 11 sailors. Local residents soon thought about increasing the safety of the water area and built an incredible miracle of technology on the high hill on the shore of the Aegean Sea - Armenistis lighthouse.

They installed an incredibly powerful searchlight, his genius was appreciated even at the World's Paris Exhibition. Now of course, it came to disrepair and is exhibited in the museum, but the place remained very popular for travelers from all over the world. An incredibly winding, beautiful road, leads here and on the top of the lighthouse an observation deck is equipped which provides an excellent view of the rocky coast and the green island.
Things to do here
1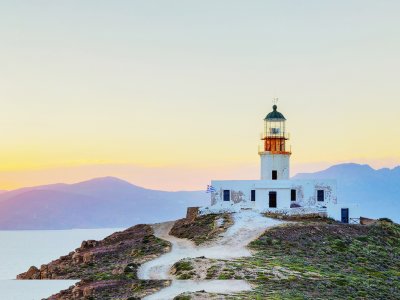 Climb the Armenistis lighthouse
One of the best viewing platforms of the island is located on the old already battered Armenistis lighthouse.
FREE
1 Know more things to do?
Share your ideas of what to do on Mykonos with other travellers — together we'll make our travellings more interesting!
Armenistis Lighthouse on the map
Contacts