The island of Mykonos is famous for the number of temples locate d here, they say that there are 365 of them, one for each day of the year.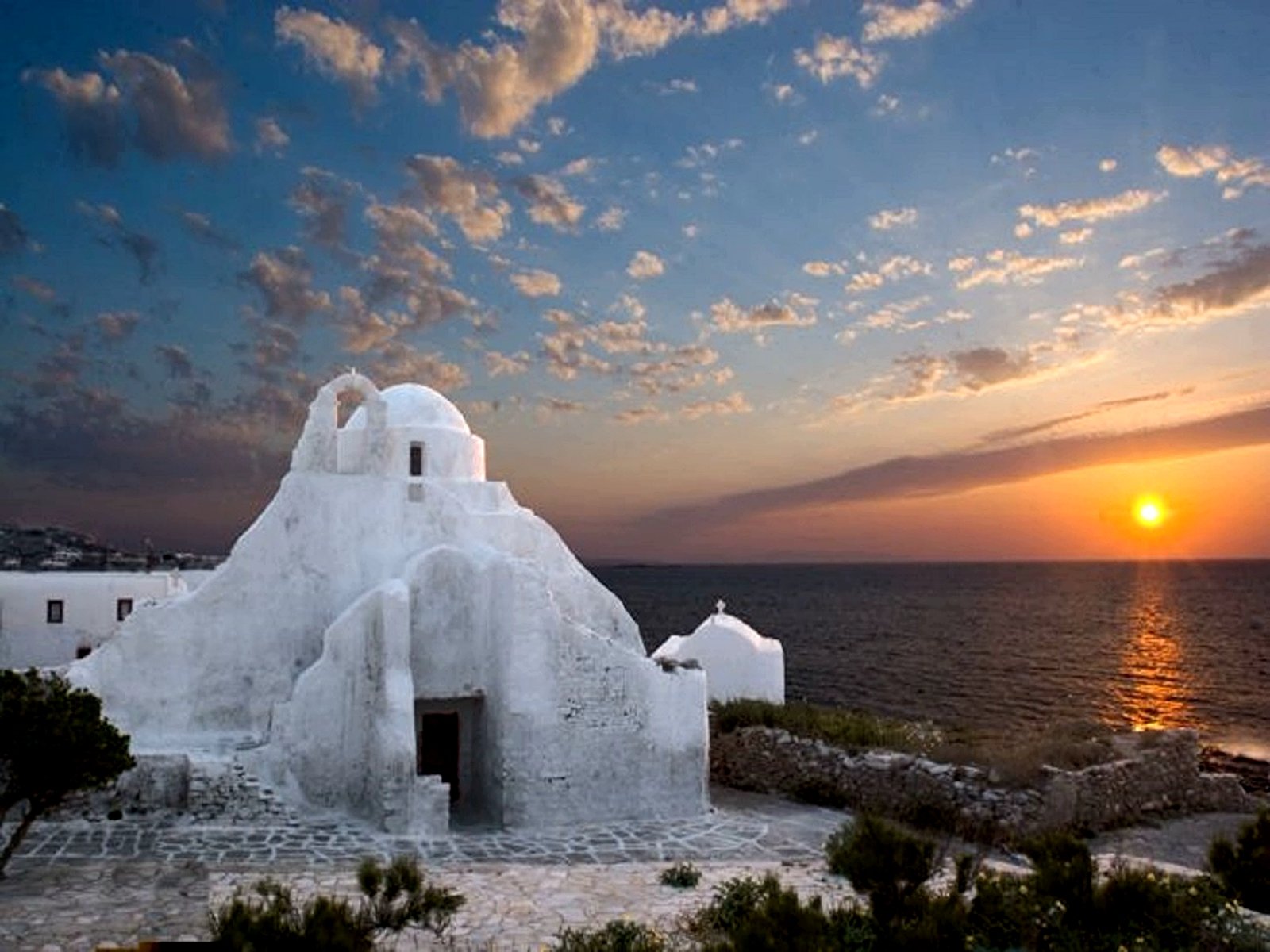 The Church of Panagia Paraportiani is one of the most beautiful and remarkable on the island, its snow-white walls can often be seen on tourist booklets inviting travelers to visit this local landmark. Its construction began in 1425, and it was completed only in the 17th century. It is made in a strict Byzantine style, special attention was paid to the inner halls, which accommodate a huge number of people and gathers believers on holidays.

Local people say that the famous Gaudi himself was inspired when he saw this charming temple on the coast, in perfectly harmony with the sea water.
Church of Panagia Paraportiani on the map