In 295, the Roman king Diocletian began the construction of the palace in Split, which ended only 10 years later. Local claim that they seem to live inside the museum, which does not need an entrance ticket!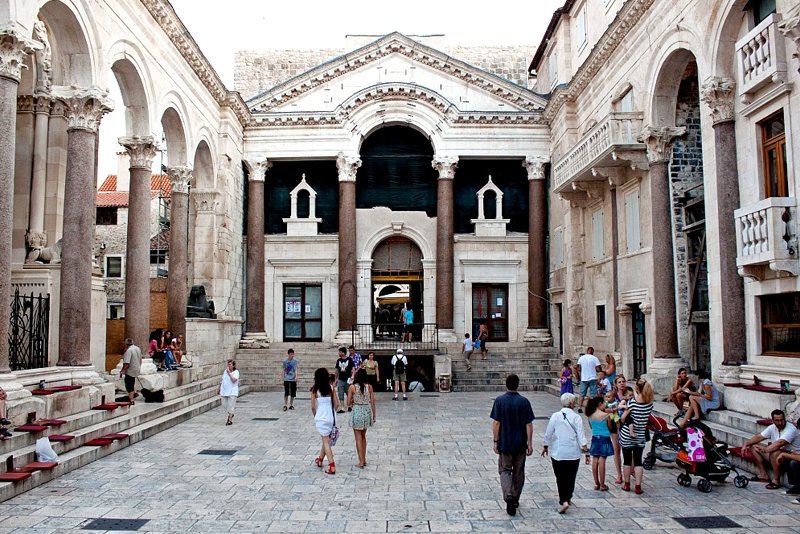 Photo: Diocletian's Palace
The city is almost 1710 years old, and the sphinx who is guarding it (it stands on the ancient Peristyle) is more than three and a half thousand years. He was brought back by King Diocletian from Egypt.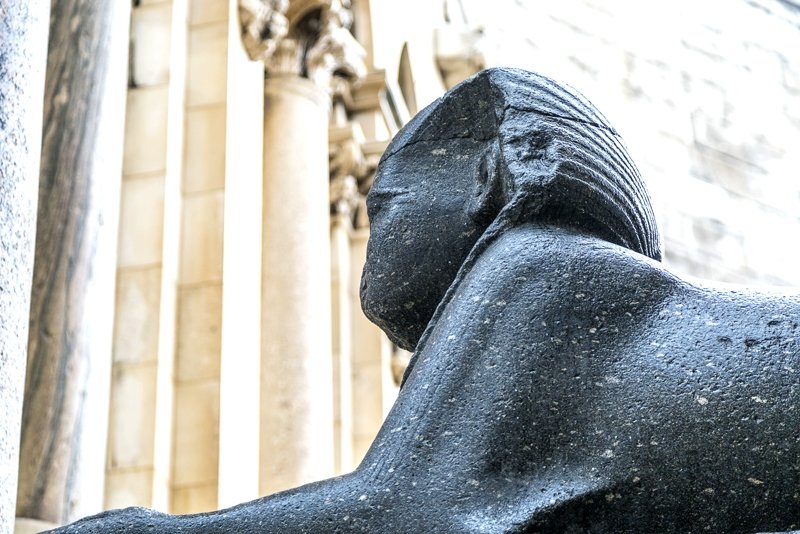 Photo: Sphinx
We will start exploring the city from the harbor (Port of Split). We will examine the underground of the city, the Cathedral of Saint Duje and the Temple of Jupiter. We will see the Vestibule - a large round hall with a dome ceiling. Then from antiquity to the new part of the city, where the Iron Gate is located. We will see the old town hall, the square of the Radich brothers and enjoy the panoramic view of Mount Marian.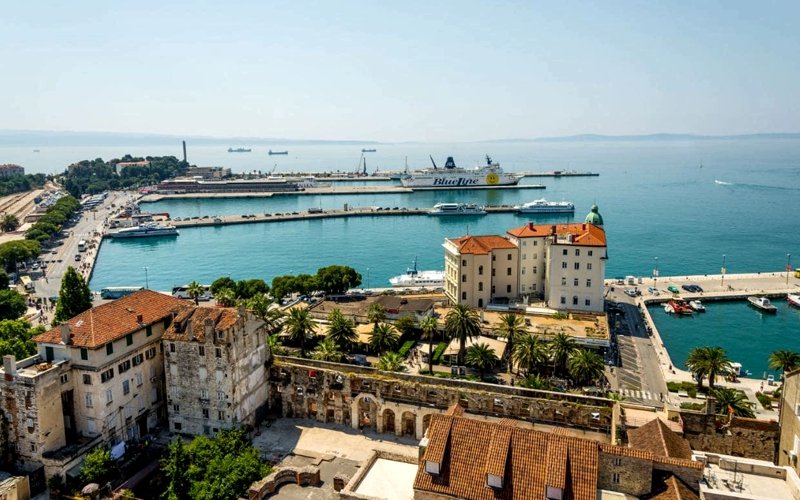 Photo: Port
After that we will see the copper monument to the famous poet Mark Marulich (1450-1524), who published the first book in the Croatian language - "Judita". It was from his books that Henry VIII and Thomas More drew their inspiration.
Next we will go to the embankment, which reminds St. Mark's Square in Venice, then will walk along Pushkin Square and find out where Tolstoy Street is in Split and why he was put up a monument on the Brač island?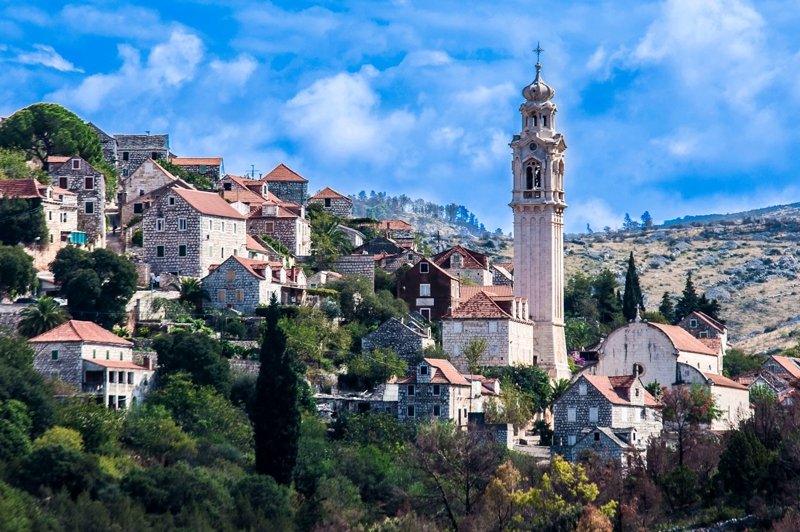 Photo: Brac Island
We will visit the fish market, look at all these shells, octopus, shrimp and other seafood and souvenirs. You will feel the atmosphere of the city, the Mediterranean mentality and mentality of people who live inside Zagora (20-30 kilometers from the sea).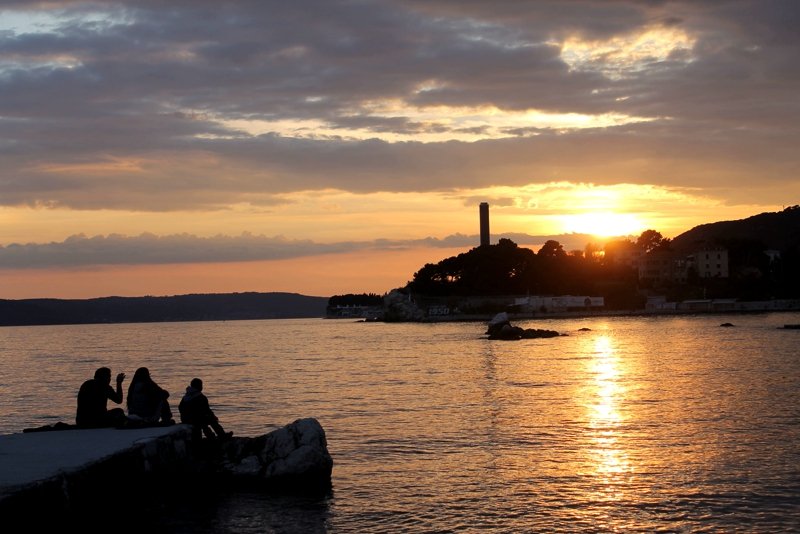 Photo: Sunset in Split
We will introduce you to our country, a country of benevolent people with transparent sea, amazing beauty and delicious food. Only with us you will learn the local tricks and peculiarities of the city, what is brudet, or Dalmatian pashtitsada, where to have dinner and where to meet the sunset.
Languages:

Russian

English
Duration: 2,5 hours
Included: tour with local guide
Not included: ticket to the Temple of Jupiter (€ 3,5)
Tour schedule: daily at any convenient time
Book in one click

2 travellers liked this tour

Limited number of tickets. Don't miss it!
Book now