Fortress of Klis used to be a little defensive construction and now it is place of interest where the great history is combined with breathtaking views of Split village.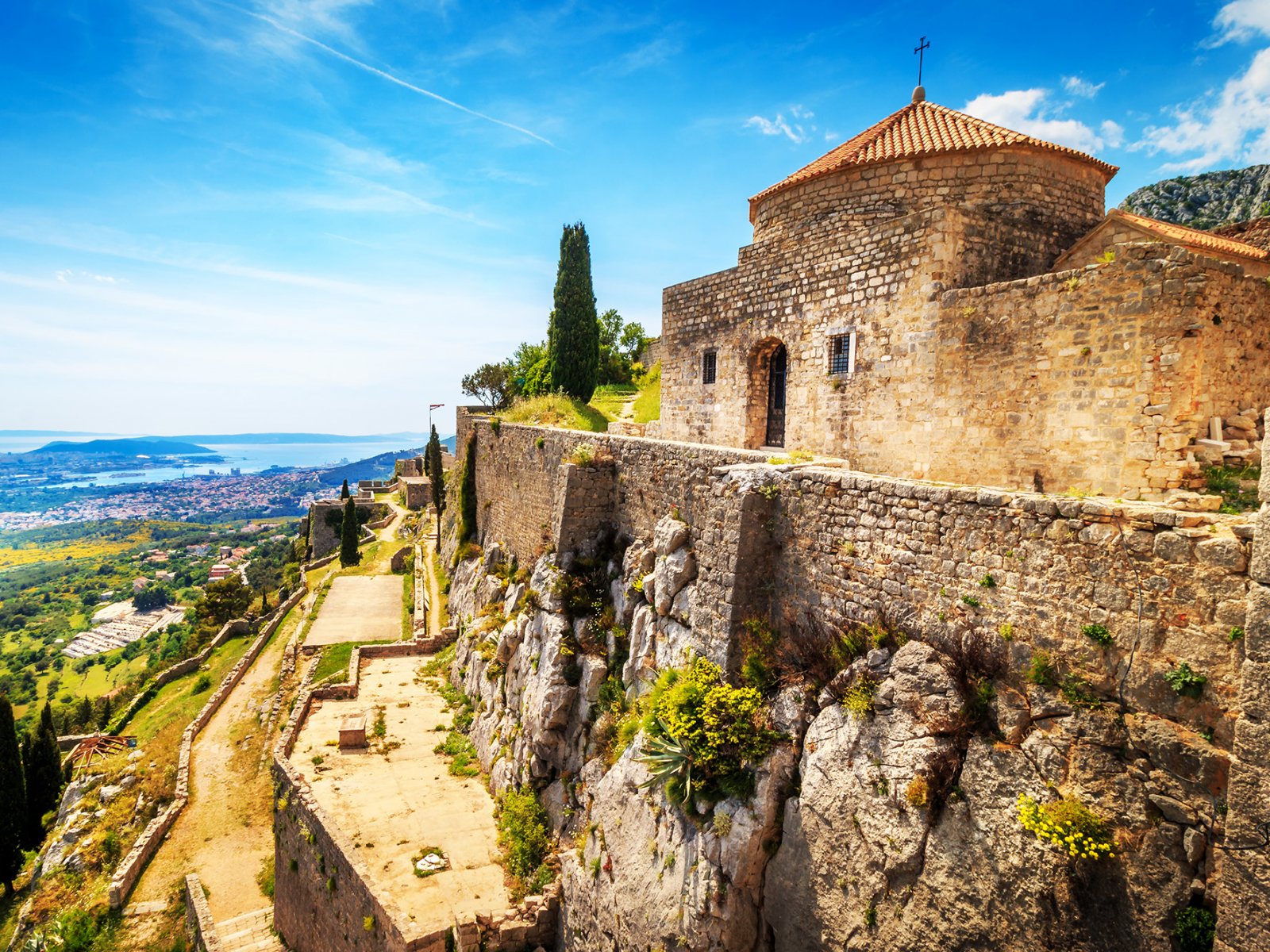 The Fortress of Klis is considered to be the biggest defensive structure of Croatia. It is situated over the village of the same name. If you want to see the fortress beneath you have to take a close look as it is hard to see the structure being at the bottom of the rock. A lot of years ago the walls of the fortress were build similar to rocks to be defended.

During a 2000-year history the fortress served as a small fortification, then it was a king residence, after it became a huge dfensive fortification.

The authenticity of the structure is being lost because of constant restoration work, but the atmosphere of mightness is here forever.

The Klis Fortress was also a scenery for "The Game of Thrones" shooting. Here the episode of the Great Messers crusifixion of Meereen along the mountain path was filmed.

One of the view point is the place for Meereen local market.
Fortress of Klis on the map