This sacred place is literally crowed by travelers eager to experience the adrenaline rush while conquering the highest peak of Mount Hua by the Trail of Death.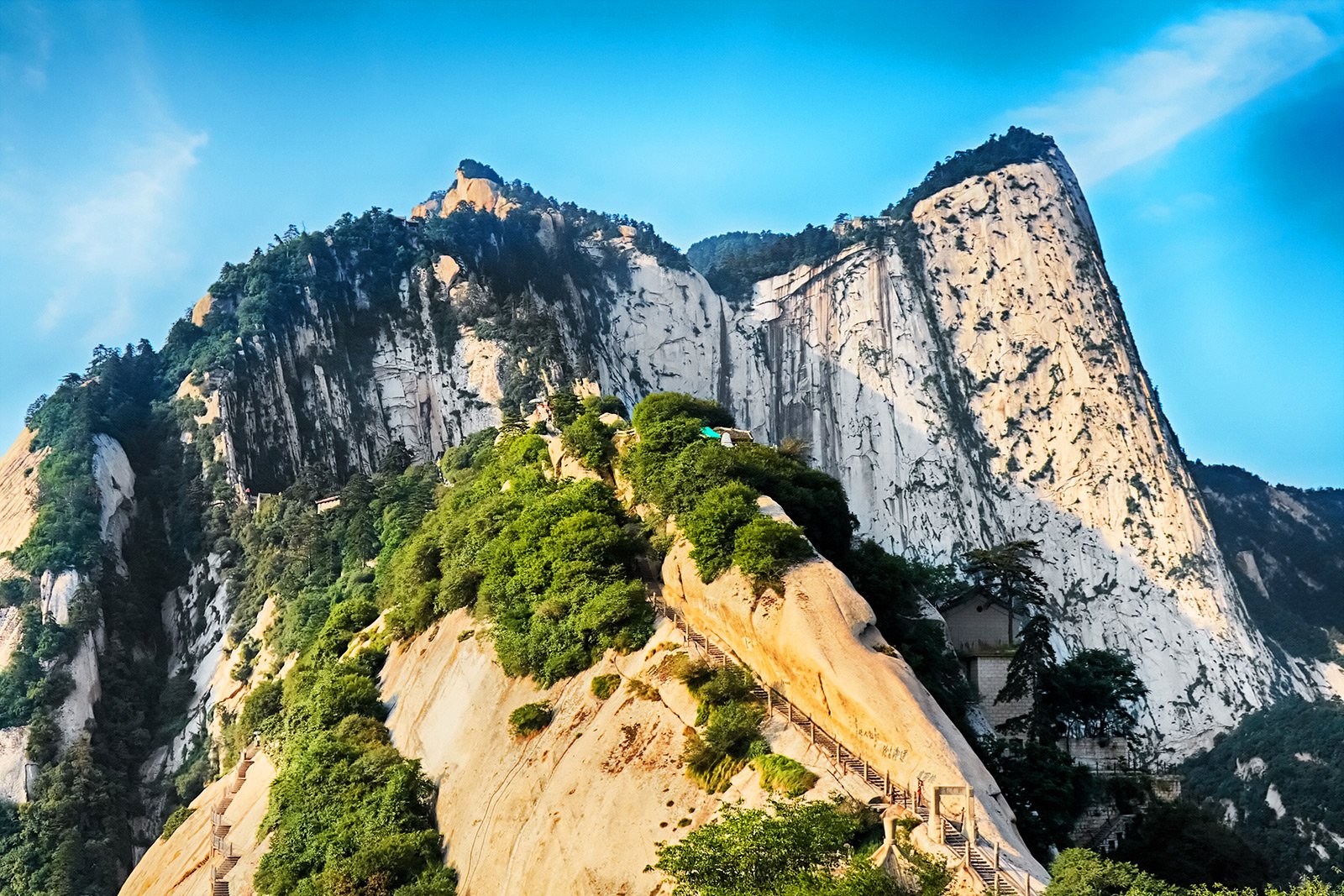 The sacred place of Mount Hua comprises 5 peaks that look like petals of a flower. The numerous hiking trails and cableway trips attract adventurers from all over the world.

The distance to the highest peak of Mount Hua is 2160 meters. It will take you up to 9 hours to ascend to that point. This is why many travelers take tents to stay overnight in the mountains. This bed will be free of charge unlike a room in an unpretentious mountain hotel.

On your way to the top you will find Daoist temples, store shops and restaurants with exorbitant prices. Traditionally, almost everyone who climbs the mountain, sees a sunrise here, and ties a red ribbon to the metal stakes, or clips a lock on the railing chains.

There are several ways to get to Mount Hua: by high-speed train (the cheap way), by shuttle service bus (the optimal way), or by hitchhiking (the risky way).
Things to do here
1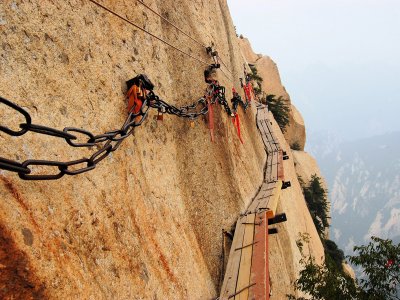 Walk the Trail of Death
Summon all your willpower and dare walk the Trail of Death - the narrow wooden planks at a height of more than two kilometers.
9 Know more things to do?
Share your ideas of what to do in Weinan with other travellers — together we'll make our travellings more interesting!
Mount Hua on the map