30

places to visit in China

allvillagesparkstowns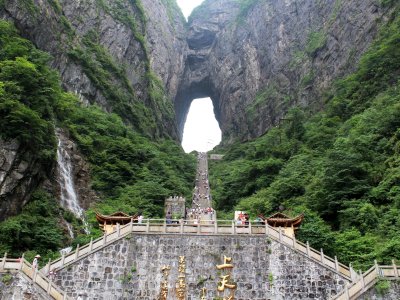 Tianmen Mountain in Zhangjiajie
The height of the Tianmen Mountain is 1519 meters. The world's longest ropeway, which consists of 98 wagons, leads to the top of the mountain, and the glass path surrounds its full-circle.
19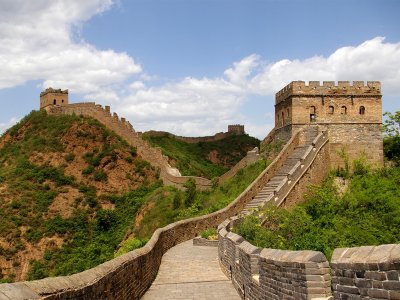 Great Wall of China in Beijing
Great Wall of China - the Eighth Wonder of the World is striking in its scope and is considered one of the most spectacular sights in the world.
16

Huangshan National Park in Hangzhou
The park is located on the territory of the Huangshan mountain range (Yellow Mountains), which is characterized by granite rocks overgrown with needles.
13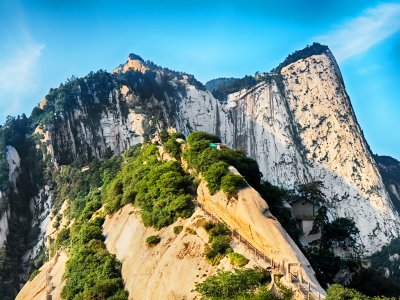 Mount Hua in Weinan
This sacred place is literally crowed by travelers eager to experience the adrenaline rush while conquering the highest peak of Mount Hua by the Trail of Death.
12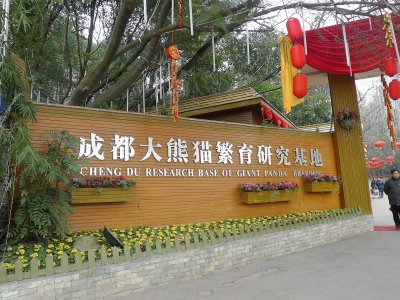 Chengdu Research Base of Giant Panda Breeding in Chengdu
The Chengdu Research Base is considered a homeland of Giant Panda.
12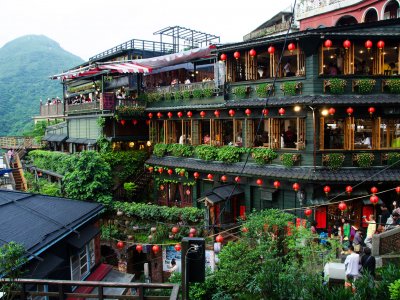 Jiufen in Taiwan
Mountain town that is in Ruifang District, New Taipei City. It used to be a gold-mining town. They don't extract gold here any more, but you can walk along narrow streets and try local food.
6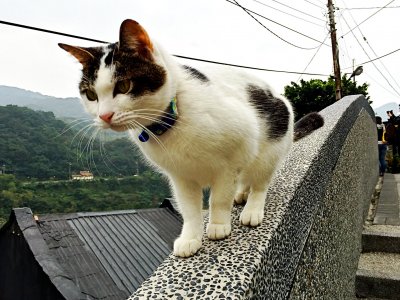 Houtong Cat Village in Taiwan
The coal mining village that is known for abundance of cats is located in Ruifang District of New Taipei. You can get here by train from Taipei Main Station. One-way ticket costs NT$56.
3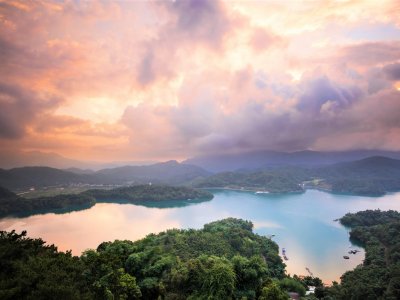 Sun Moon Lake in Taiwan
The biggest natural lake in Taiwan occupying an area of 7,7 km² and having a 40-meter deep is separated into two parts: the northern one resembles the sun, the southern - the half moon. The lake is a one-hour drive from Taichung city.
3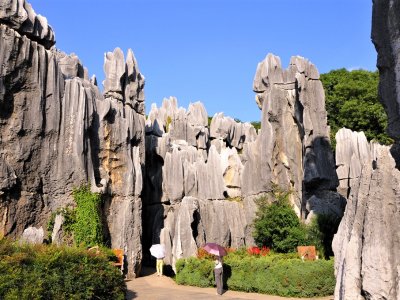 Naigu Stone Forest in Kunming
It is placed 126 kilometers southeastward of Kunming and occupies an area of 350 square kilometers. Moves of tectonic plates formed the stones themselves and instant water and wind erosion made their shape.
3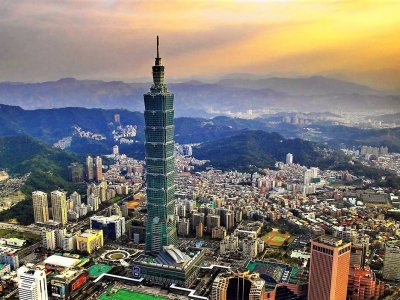 Taipei 101 skyscraper in Taiwan
The main thing of 508-meter of Taipei 101 skyscraper is a huge pendulum ball between 87 and 91 floors that increases the seismic resistance of the construction. There is an observation deck atop the skyscraper. The fee - TWD600.
2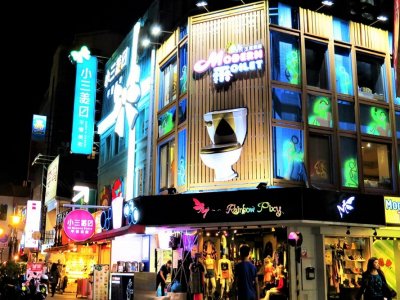 Modern Toilet restaurant in Taiwan
Theme restaurant stands in Wanhua District near Ximen metro station. The dishes are served in the form of excrement in bidet-shaped bowls, and drinks - in urinals. Average receipt amount is TWD400. Opening hours - from 11:30am till 10am.
2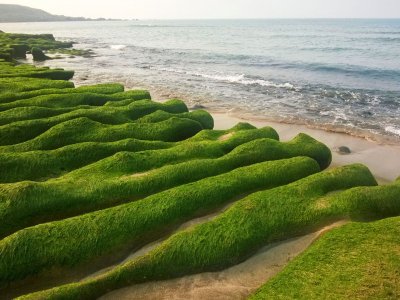 Laomei Green Reef in Taiwan
Volcanic rock that was cut through by waves covers with algal bloom in April and May. The spot is located 39 kilometers north of Taipei Main Station.
2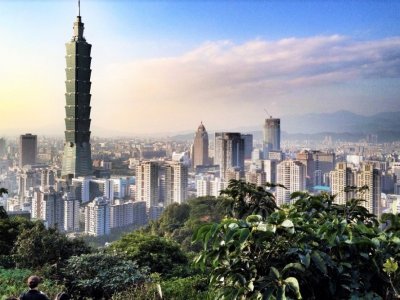 Taipei's Elephant Mountain in Taiwan
183-meter mountain in Taibei stands near the Xiangshan metro station - not far from Taipei 101 skyscraper. It consists of 6 giant stones that look like an elephant. A few trek routs lead to the mountain's top.
2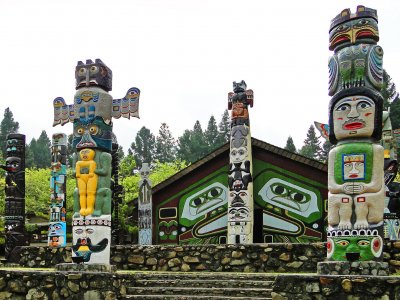 Formosan Aboriginal Culture Village in Taiwan
The village that now is rather an entertainment park in YuChin township. It is open daily from 9:30am till 5pm. Come here in the morning to see the local aborigines greet visitors.
2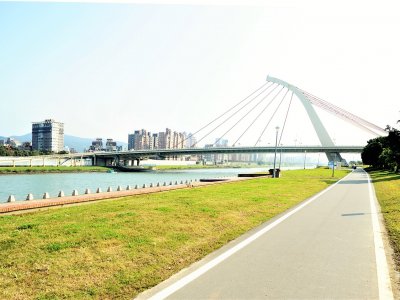 Dajia Riverside Park in Taiwan
The park stretches along the Keelung river and occupies an area of 420 square kilometers. You can get here by bus №№ 33, 72, 222, 286. At the end of May dragon boat racing takes place here.
2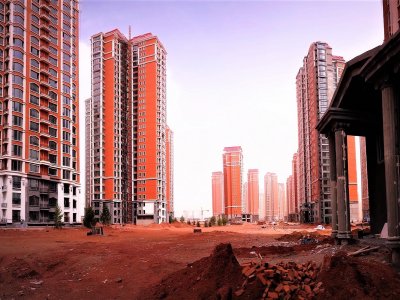 Kangbashi in Ordos
Ghost town that occupies 350 square kilometers is placed in Ordos region in central north part of China. Its construction started in 2001. The infrastructure was meant to hold one million residents, but the town is populated only for 2%.
2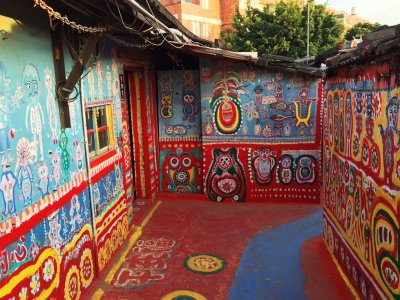 Rainbow Village in Taiwan
The village is actually a street that once was painted by a war veteran. It is located in Nantun District of Taichung city. It'll take you 10-15 minutes to go around.
1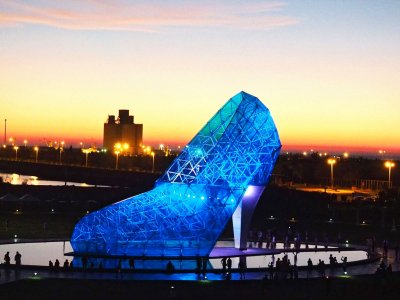 High-Heel Wedding Church in Taiwan
16-meter construction stands in Budai Township. Besides regular services, the church serves for wedding ceremonies. It's open every day from 9am till 7:30pm, on weekends - till 8pm.
1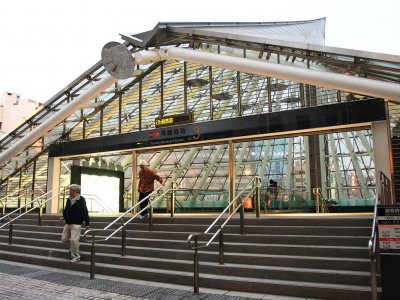 Formosa Boulevard Metro Station in Taiwan
The station is in Kaohsiung city in south-western Taiwan. It is a transfer station between Red and Orange metro lines and is known for a 30-meter-in-diameter colorful dome.
1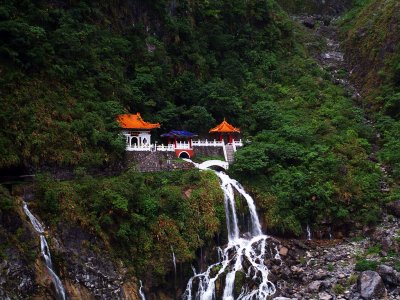 Eternal Spring Shrine in Taiwan
The temple stands in Taroko National Park in Hualien County near Xiulin town. It was built in tribute to 212 workers tragically died here during construction works. Opening hours - daily (except for 2nd Monday of every month) 8:30am - 5pm.
0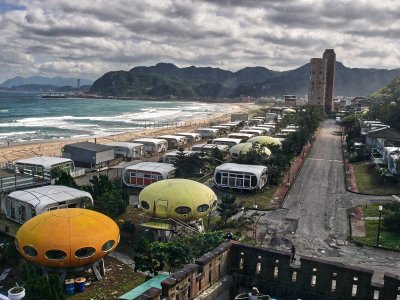 Wanli UFO Village in Taiwan
The village is located on the north coastline of Taiwan, 20kilometers from Keelung city. Here you'll find more than 100 houses of two types - flying saucer Futuro and square capsules Venturo.
0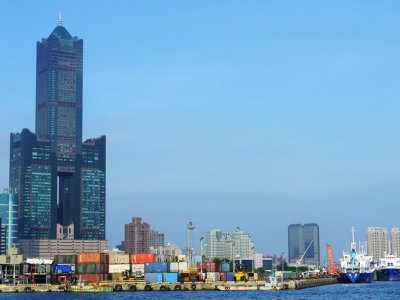 Tuntex Sky Tower in Taiwan
348-meter skyscraper stands in Kaohsiung downtown. It is one of the highest buildings in the world. Offices are placed on lower towers, observation deck is on 75th floor. High-speed elevators run through 85 builduing's floors.
0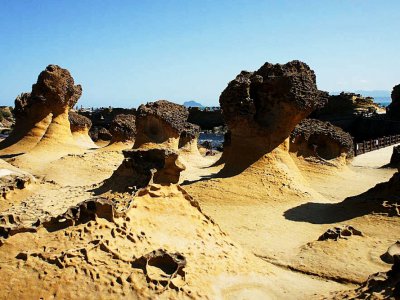 Yehliu Geopark in Taiwan
The geopark is situated in Wanli town on the north coastline between Keelung and Taibei cities. The place is known for its unusual rock formations.
0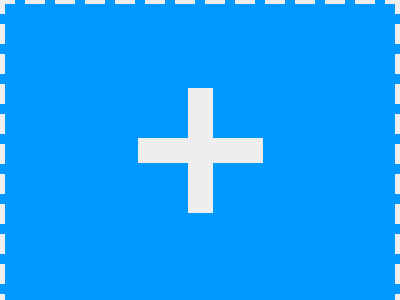 Know more places to visit?
Share your ideas of what to see in China with other travellers — together we'll make our travellings much more interesting!