Citizens of Northern Bolivia have to get to the capital city down the Death Road, and new-coming thrill-seekers push their luck here going down by bikes.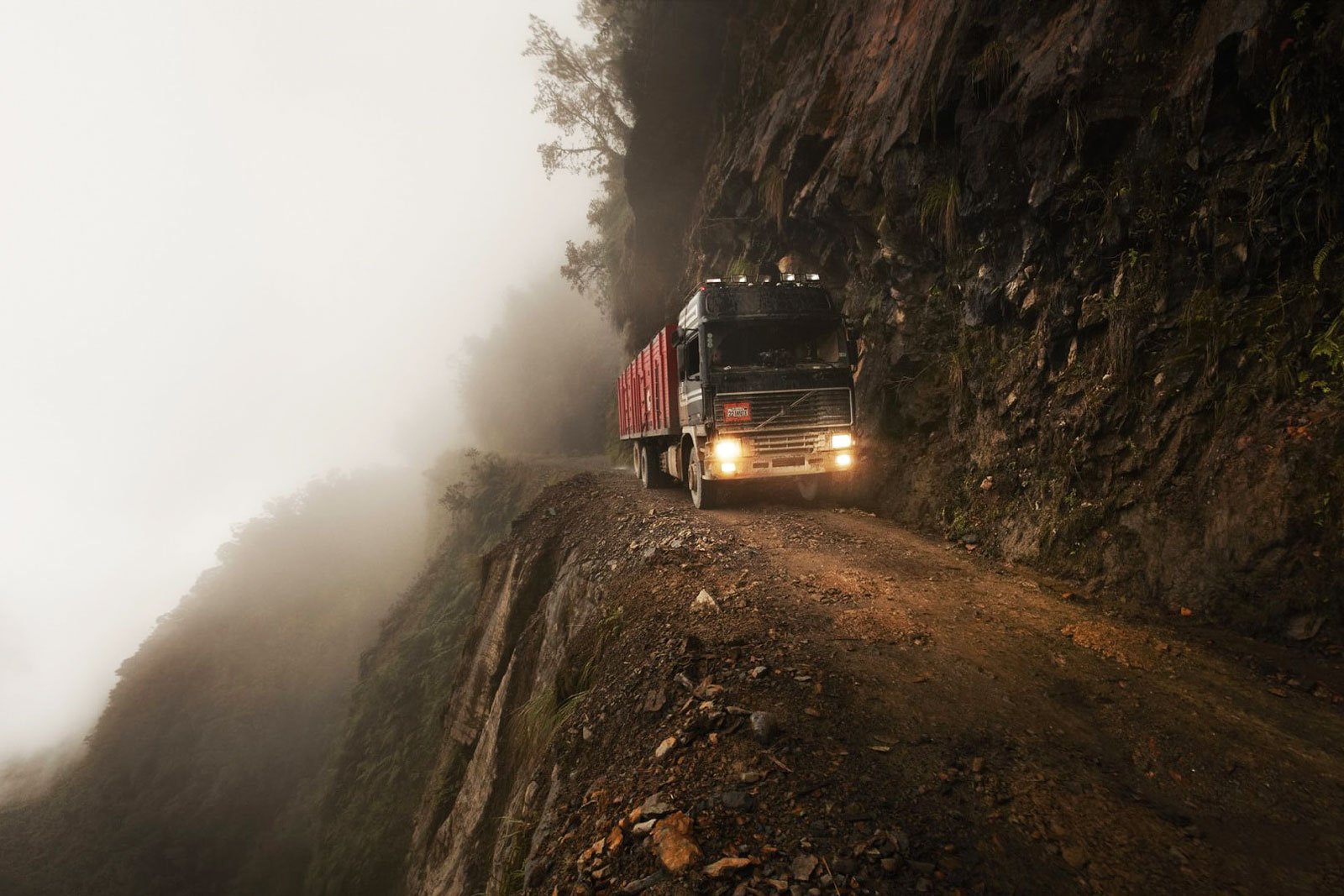 Yungas Road that connects Bolivian capital La Paz and Coroico town in the North is known around the world as Death Road.
It is a steep descent down a 70-kilometer serpentine road where crumbly pavement turns into washy off-road. On the narrow parts of Yungas Road (3,5 meters) two cars hardly can pass each other. There is a rule - those who go up have to let pass those who go down.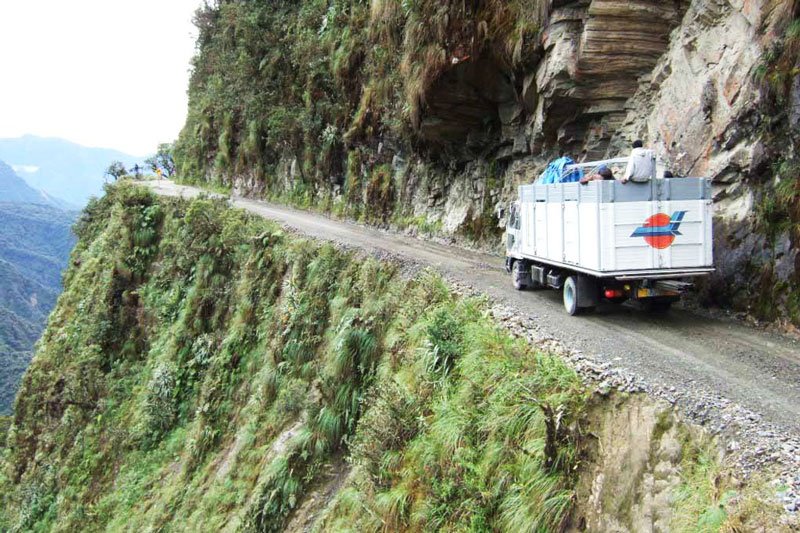 Photo: Road, © 1
Bolivian people pray every time they go down the road. However, adrenaline-seekers intentionally come to Bolivia to conquer the Death Road by bikes.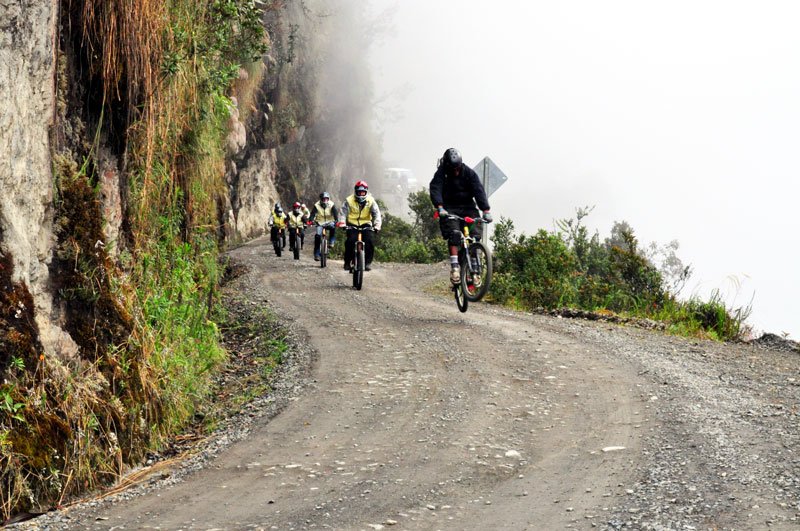 Photo: Yungas Road, © Nyall & Maryanne
Things to do here
1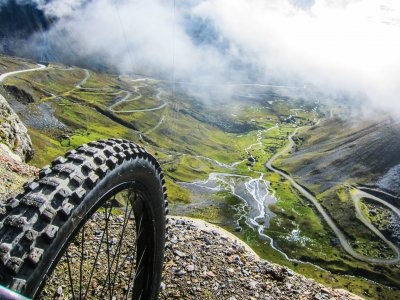 Cycle along the Death Road
Cycle along the most dangerous road in the world - Yungas Road. It's even more exciting than climbing Everest.
BOB 350
13 Know more things to do?
Share your ideas of what to do in La Paz with other travellers — together we'll make our travellings more interesting!
Yungas Road (Death Road) on the map
Location: in La Paz