Oddviser
adventure's step-by-step
recipes & lifehacks
How to ride a board on volcano in Nicaragua?
How to walk inside the active volcano in Greece?
How to feed flying dogs in the jungles of Thailand?
How to cycle along the Great Wall of China?
How to swim in the famous Trevi Fountain in Rome?
How to ride a kayak along the canals of Venice?
How to walk on the roofs of skyscrapers in Dubai?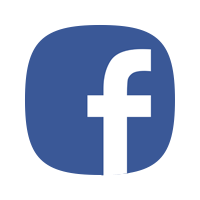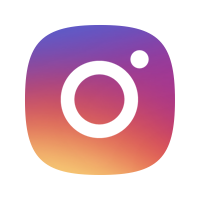 Cycle along the most dangerous road in the world - Yungas Road. It's even more exciting than climbing Everest.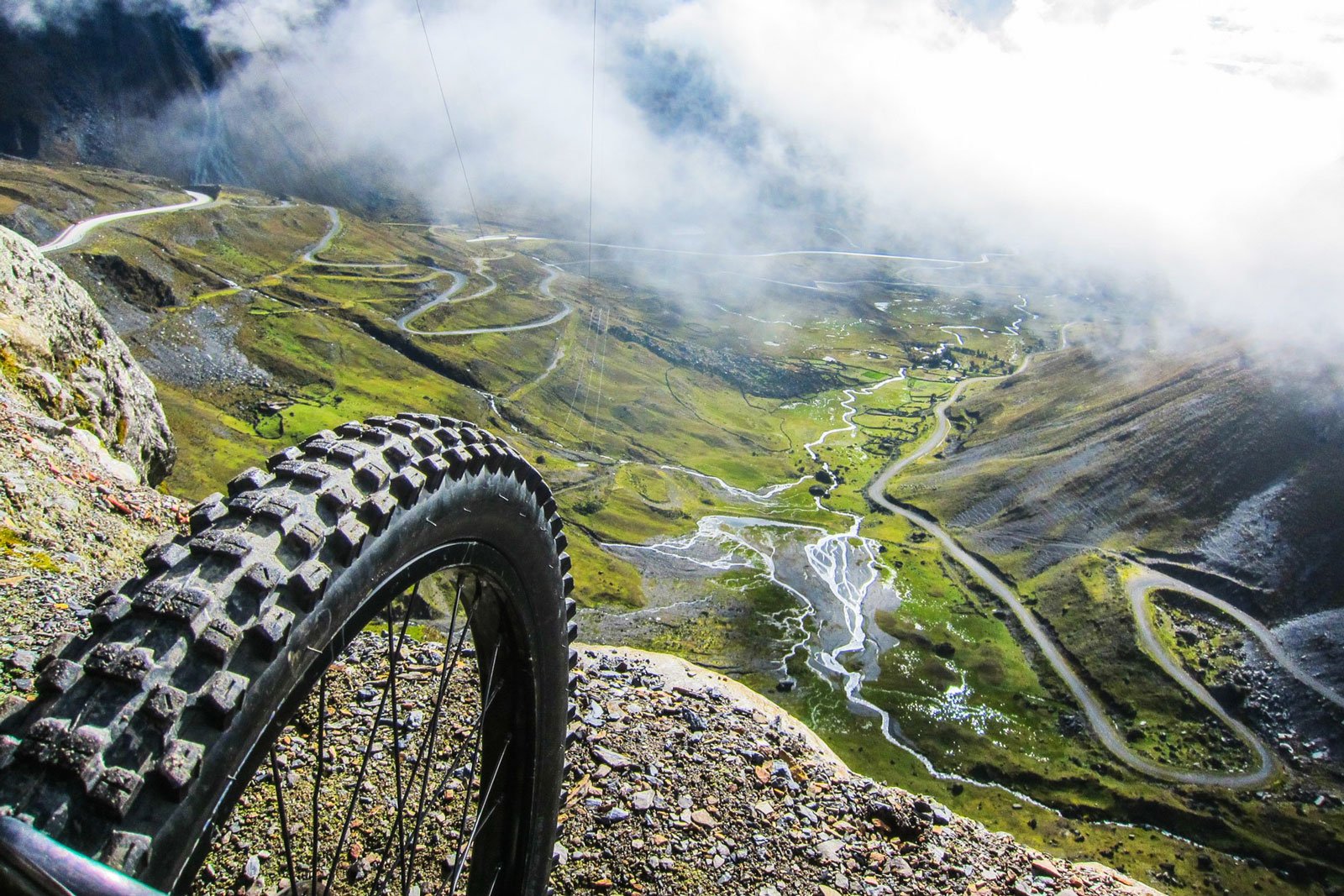 The main "motorcade of fear" in Bolivia, the steep mountain road from La Paz to the province of Yungas, is called the Road of Death, - a washed ground ledge, 3-4 meters wide. Try your nerves for strength - go down it on a mountain bike.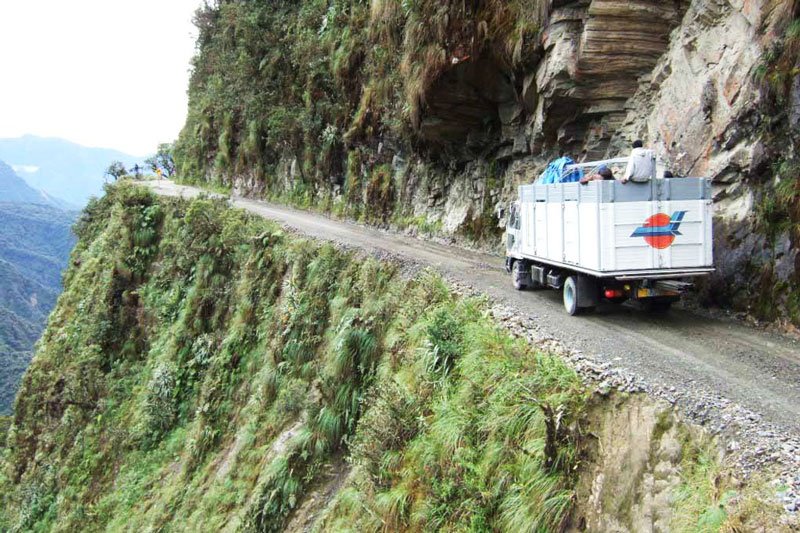 Photo: Difficulties on the Death Road
How to do?
1. Think twice
First of all, you should have excellent physical training and cycling experience - 70 kilometres off-road is to occure.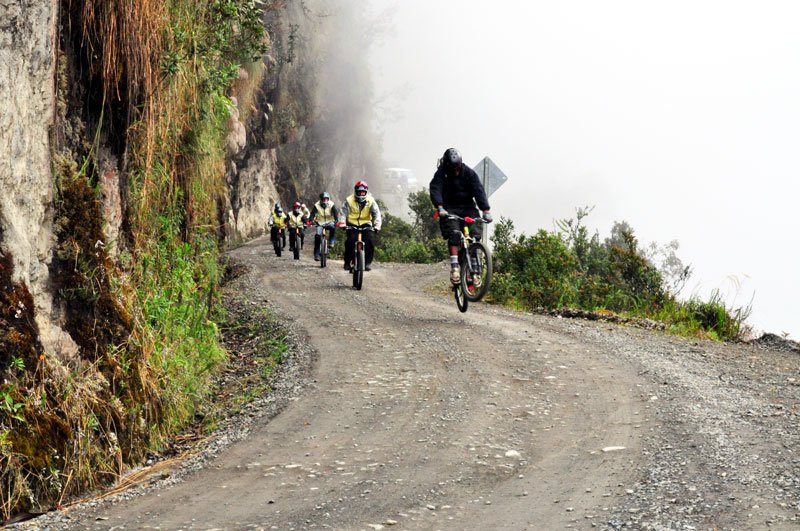 2. Travel assistance
Local daredevils (you'll find them in the citycenter) will help you to manage your adventure for some reward. You'll be provided with a bicycle, equipment and even an escort vehicle with provisions and spare bicycles. Upon completion of a route, return transffer to La Paz.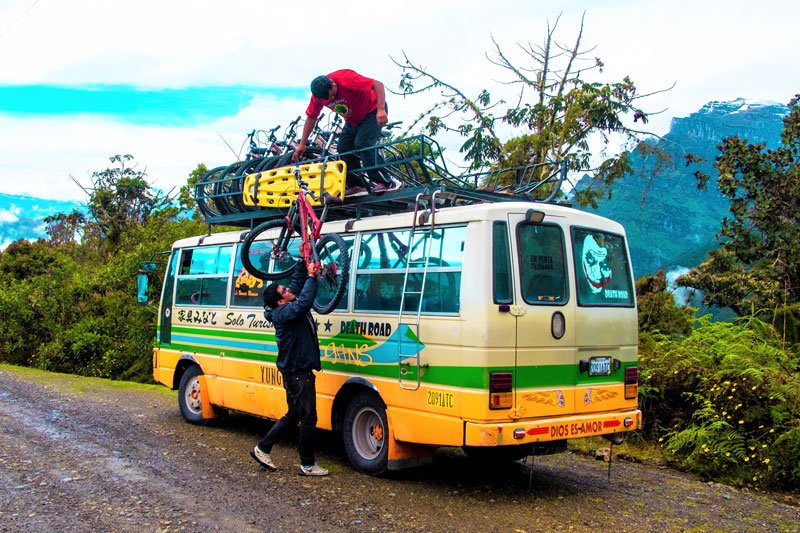 3. Let's cycling!
Departure - early in the morning. The first 23 kilometers of road is asphalted, then a real extreme will start. You're rushing along a narrow serpentine road at a speed of 70 km, and your hand convulsively clamping the brake every time a bus comes up opposite to you - roll on the moment to pull over the rock and let the bus pass you by. But on another moment, the adrenaline rises when the stream of water flowing down the rocks directly on your head, and you are ready to spin the pedals around even faster, if only this hell will end soon! But what a jubilation at the finish line: "I'm freaking a hero!"nn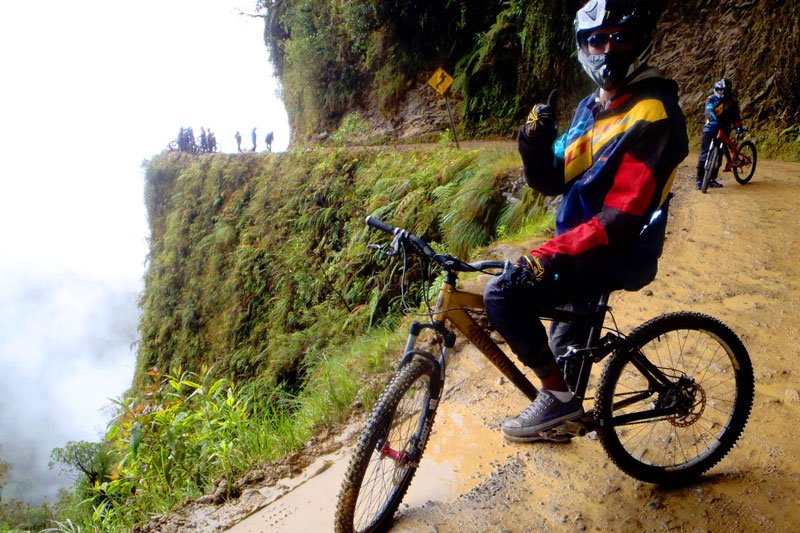 Where to do?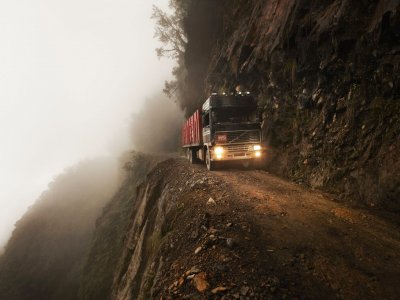 Yungas Road (Death Road)
Citizens of Northern Bolivia have to get to the capital city down the Death Road, and new-coming thrill-seekers push their luck here going down by bikes.
19
Location: in La Paz

How much?
For helping with a route you'll pay 350 bolivianos.