16

places to visit in Singapore

allislands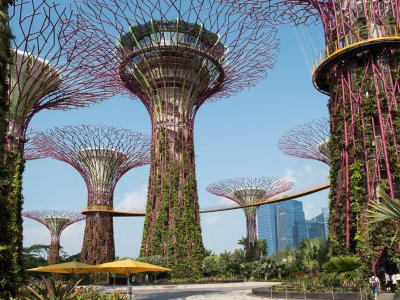 Gardens by the Bay
Elegantly decorated tropical park is an amazing piece of modern architecture. It consists of 18 futuristic trees and numerous unique plants.
27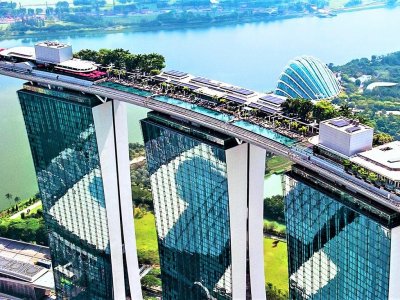 Marina Bay Sands
200-meter shopping centre in Singapore downtown is made as three 55-floor towers with a gondola-shaped terrace on the top. There is a swimming pool and a 12,000-square-meter garden on the terrace.
2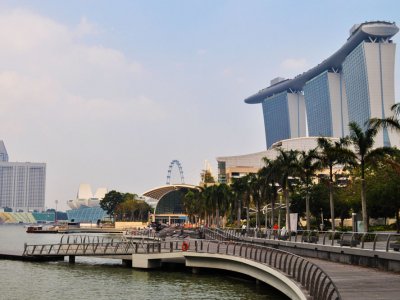 Marina Bay Quay
The quay stretches in the city centre along the bay of the same name. Here are observation decks to view skyscrapers from all the sides and musical fountain.
1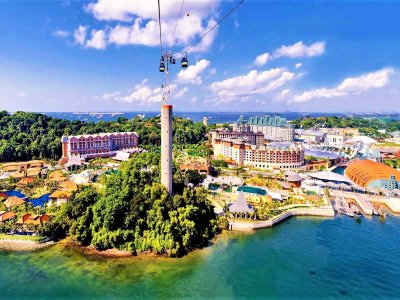 Sentosa Island
Motorway, cable way, monorail track walking path connect the resort island in the south coast of Singapore and the city. You'll find a lot of cafes along the Palawan Beach on the south coastline of Sentosa.
1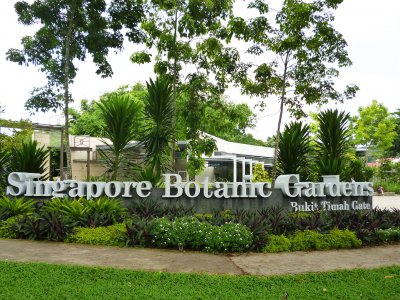 Singapore Botanic Gardens
The garden is located in the city centre at the metro station of the same name. It is open daily from 5am till 12am, the entrance is free. On the territory you'll also find the National Orchid Garden with thousands species of orchids.
0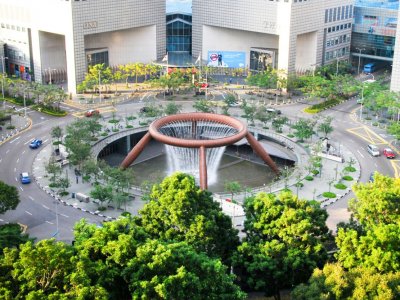 Fountain of Wealth
The fountain is placed in the centre of Singapore at the metro station Promenade. You can come into the lower fountain inside the construction four times a day: at 9am-12pm, 2pm-6pm, 7pm-7:50pm and at 9:30-10pm.
0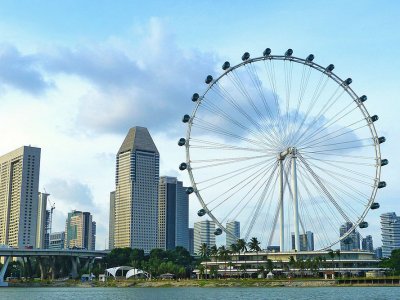 Singapore Flyer
The second highest Ferris wheel stands at Promenade Station. It has 28 cabins equipped with air-conditioners. Each cabin can seat 28 people. The wheel works daily from 8:30am till 10:30pm. The fee is S$33.
0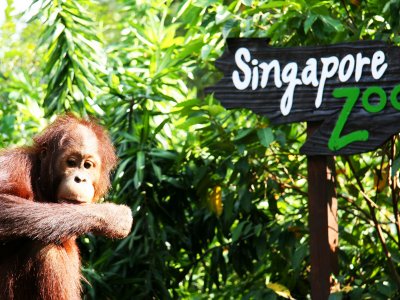 Singapore Zoo
The zoo is located in the northern part of the capital. 2000 animals inhabit the zoo. Fences and cages don't separate animals from visitors. The zoo is open from 8:30 till 6pm. The entrance fee is S$30.
0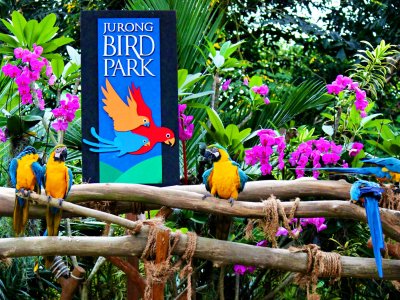 Jurong Bird Park
Asia's biggest bird park is placed in the west slope of Jurong Hill, it's about a half-an-hour drive from the city centre. It is open from 8:30 till 6pm. Entry ticket is S$16.
0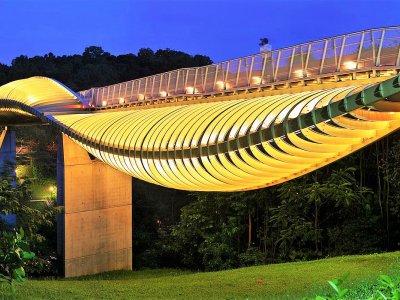 Henderson Waves Bridge
The highest walking bridge in Singapore (294 meters long) in a shape of curved wave goes over Henderson Highway at a height of 36 meters. The bridge connects Mount Faber Park) and Telok Blangah Hill Park.
0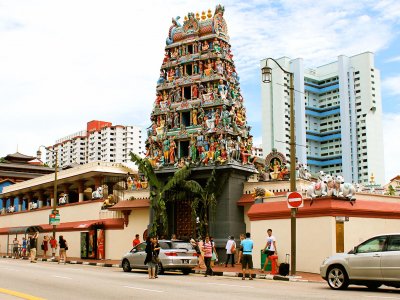 Sri Mariamman Temple
The oldest Hindu temple in Singapore stands in Chinatown district on 244 South Bridge Road. The entrance is free, but you have to take off your shoes to come in. Taking pictures here is S$3.
0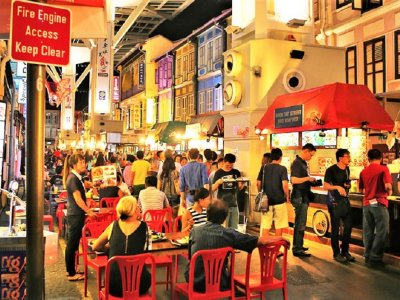 Smith Street
The street in China district is considered to be a gastronomic heart of Singapore. Here you can try street food (cramp-fish meat, fried duck, curry, grass jelly) or pop into one of 29 Michelin restaurants.
0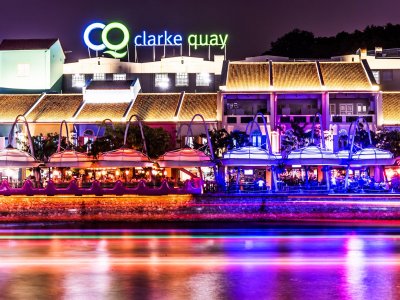 Clarke Quay
The centre of night life in Singapore is located at Clarke Quay metro station. Here you'll find various restaurants and nightclubs. For adrenaline seekers there is G-Max Reverse Bungy.
0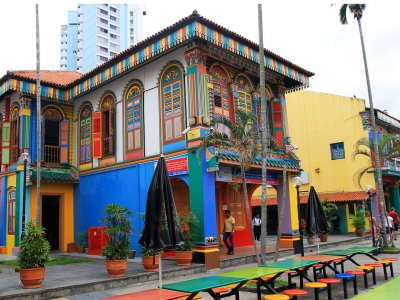 Little India
Ethnic Indian district with wide and colorful streets is located east of the Singapore River. You can get here by metro heading to the station of the same name.
0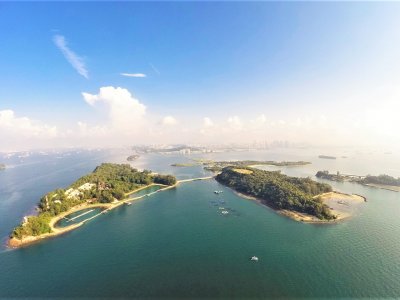 Hantu island
The island is a 40-minute boat ride southward from Singapore mainland. Travellers come here to go coral reef diving and take a camping rest.
0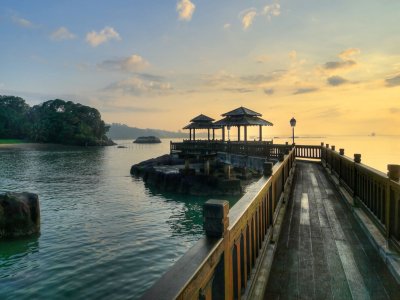 Ubin island
The island with coconut plantations, shrimp farms and mangrove forest is situated in the north east of Singapore, it is a 10-minute boat ride from Changi Point Ferry Terminal. Ferries depart daily from 6am till 10pm for S$2.
0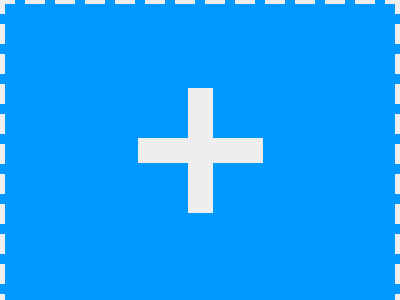 Know more places to visit?
Share your ideas of what to see in Singapore with other travellers — together we'll make our travellings much more interesting!