Catch the light and music show in Gardens by the Bay
#1 of 1 things to do in Singapore
There are super-trees in the grove of Gardens by the Bay which you can not pass by. Tree trunks are made of reinforced concrete braided by thousands of beautiful plants.

The best time to visit the Gardens is late evening. In the evening unusual structures become transformed into illuminated by colored lights forest. In addition, in the evenings the alley comes alive and pleases its visitors with free of charge and very romantic light and music show called Garden Rhapsody.
Where to do?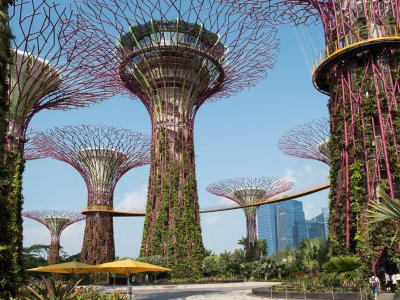 Gardens by the Bay
Elegantly decorated tropical park is an amazing piece of modern architecture. It consists of 18 futuristic trees and numerous unique plants.
24
Singapore
How much?
the entry to the park and show itself are free of charge.