5

places to visit in Windhoek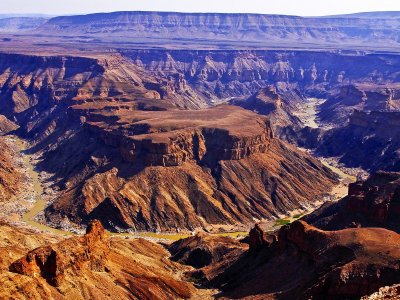 Fish River Canyon
The second biggest canyon in the world is located about 550 kilometers from Windhoek - it's a 6-7-hour drive or a 2,5-hour fly. The entrance ticket is 80 NAD and 10NAD for a car.
0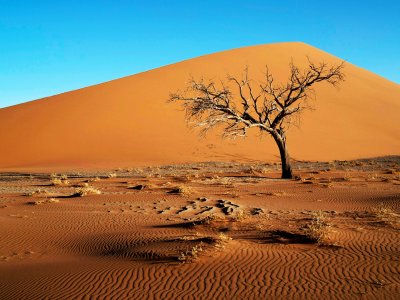 The Namib Desert
The oldest desert in the world is located in southwest Africa and occupies 100 000 sq.kilometers. It's a 6-hour drive southwards from Windhoek.
0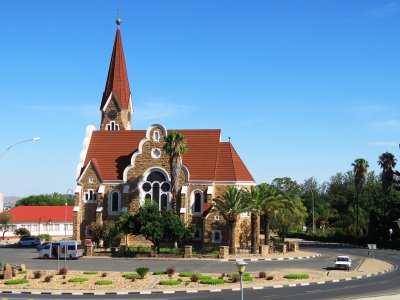 The Christ Church
Neo-Gothic church with stained-glass windows and 24 meters high tower is located in the very centre of the city. It is open on Monday-Friday from 7:30am till 2:30pm, there is a church service here on Saturday and Sunday.
0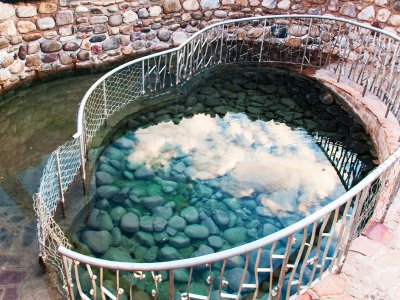 Ai-Ais Hot Springs
Sulphurous thermal springs are situated in the southern part of Fish River Canyon. The temperature of the water is about 60°C. You can get here by car, bus or plane.
0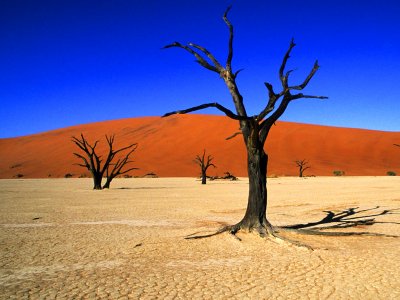 Dead Vlei
The valley with petrified trees is situated in the Namib-Naukluft National Park in the middle of the Namib desert. It is about 400 km northwestward of the capital city. Get permit in a visitor centre at the entrance to enter the park.
0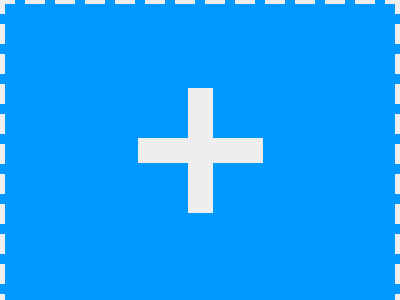 Know more places to visit?
Share your ideas of what to see in Windhoek with other travellers — together we'll make our travellings much more interesting!