Paradise island with wild beaches in the middle of jungles, exotic animals, reserves, temples and the ocean created for diving.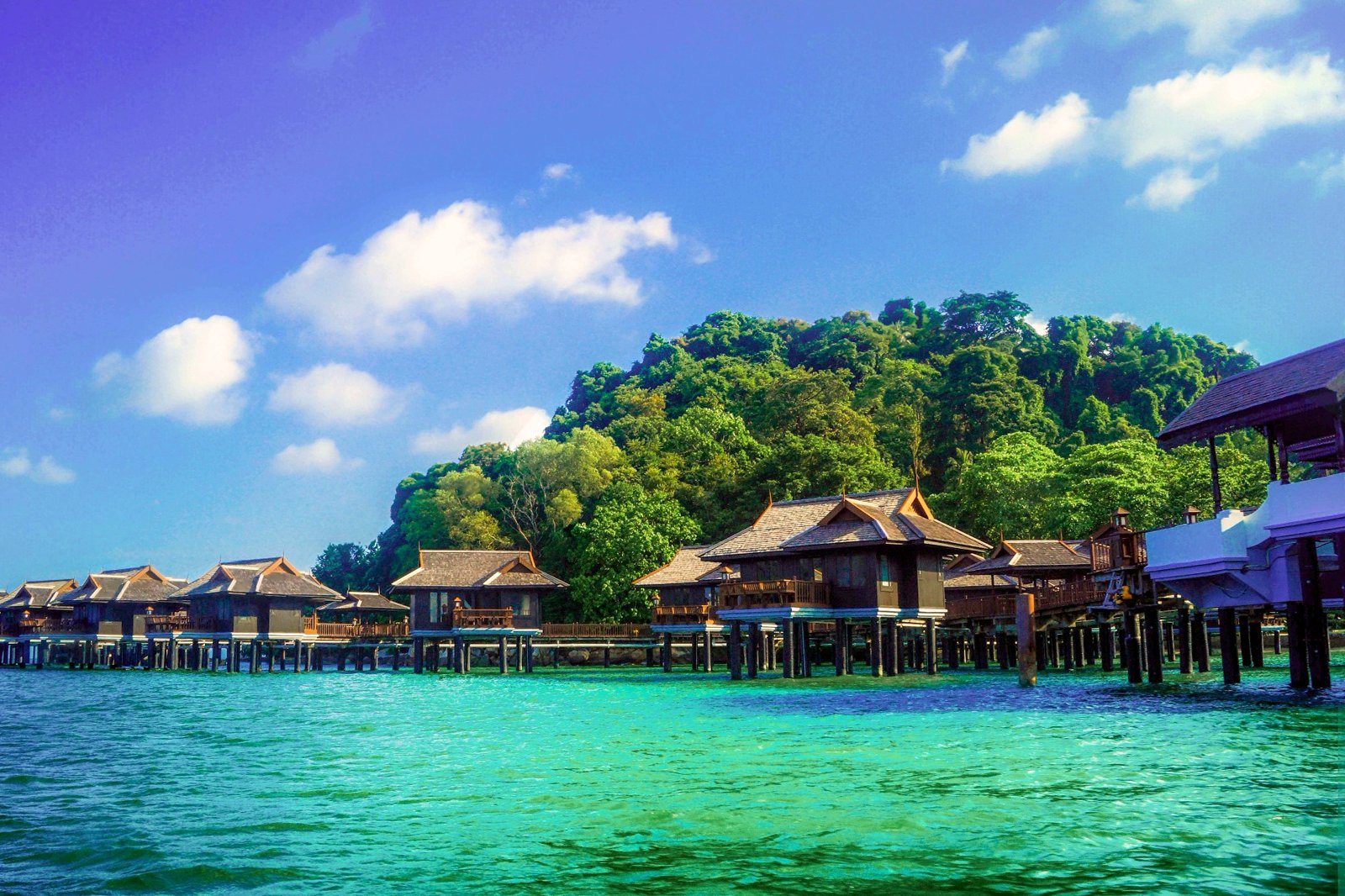 Pangkor Island is a small island that is just 12 kilometers long and 4 kilometers wide. It is a place of wild jungles, fishing hamlets along with luxurious 5-star hotels and restaurants, beaches with gold sand and sapphire ocean.
Beaches
• Pantai Puteri Dewi is the most beautiful beach on the coast, its name stands for English "beach of princess fallen in love" and it is considered to be local sight with fine sand and crystal clear blue water.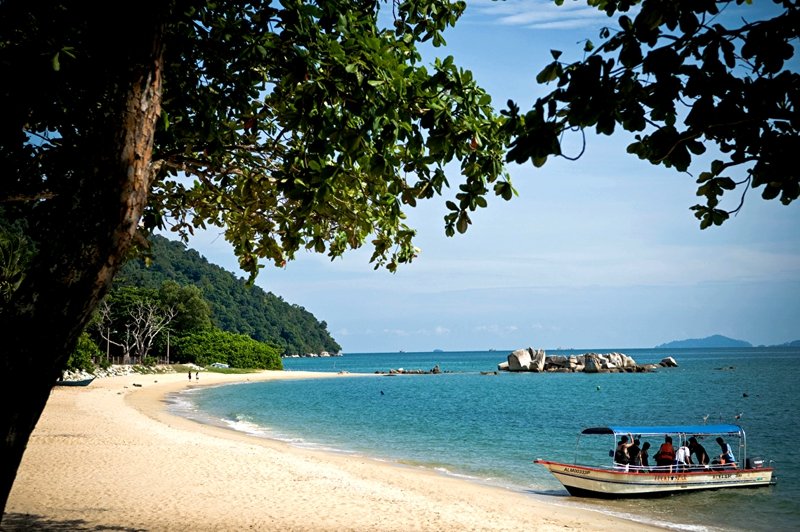 Photo: Pasir Bogak Beach
• Pasir Bogak is well-known among snorkeling lovers who dive to see exotic fish and explore the sea bed.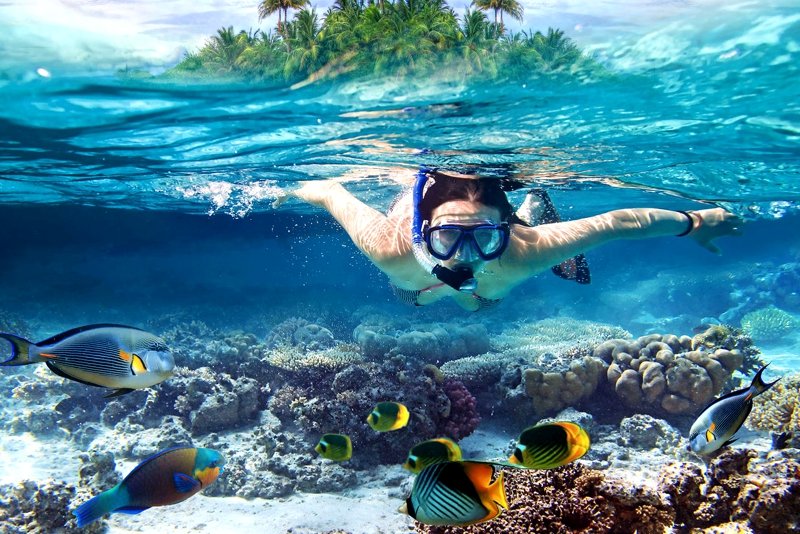 Photo: Pantai Puteri Dewi Beach
• Teluk Ketapang is remarkable for turtles that lay eggs on the coast every year and when it's time you can watch little turtles heading to the sea.
• Pasir Giam is known for its low tides - the water drifts away so far that you can get to the neighbouring island on foot.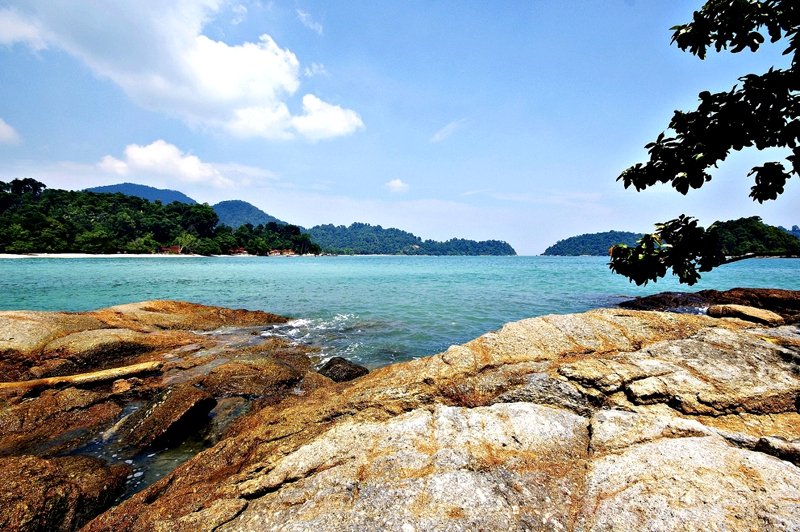 Photo: Pasir Giam Beach
Sights
• Fu Lin Kong Temple is situated at the foot of the hill in Sungai Pinang Besar village. The most popular taoistic temple in Perak state. Reduced copy of the Great Wall of China also can be found here. It is constructed from the same stone that the original one.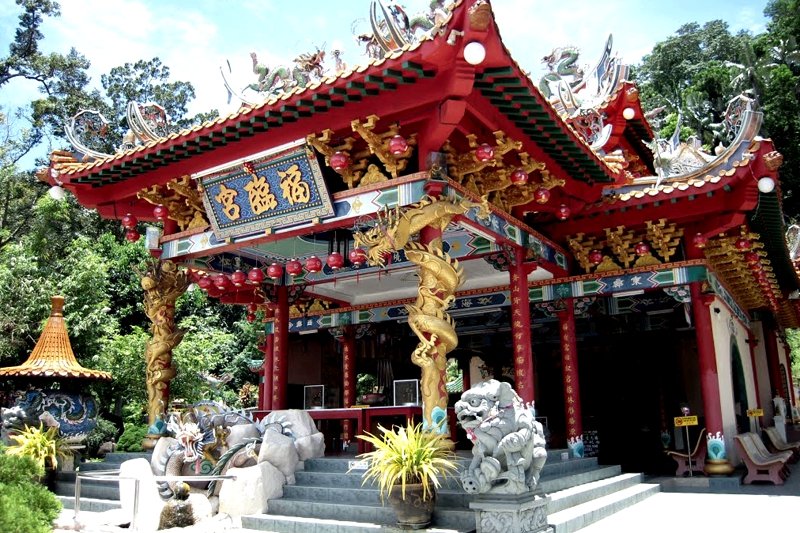 Photo: Fu Lin Kong Temple
• Pangkor Forest Reserve and Kuala Gula Bird Sanctuary are famous for their exotic flora and fauna. They are inhabited by deer, toco toucans, a lot of monkeys and more than 100 kinds of birds.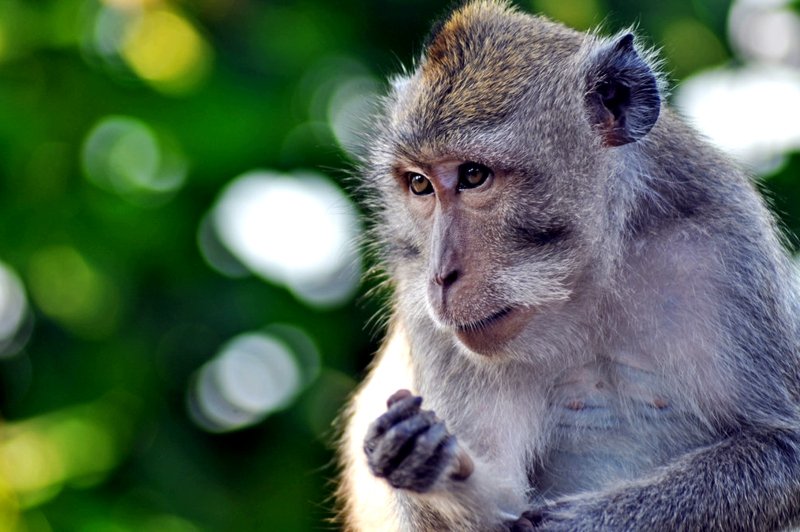 Photo: Monkey
• Kota-Belanda (Dutch Fort) in Teluk Gedung was constructed by the Dutch back in 1670 to defense against pirates.
Places for diving
• Teluk Nipah Park is the best place to go diving on the western coast in Malaysia. The park is situated in silent backwater, surrounded by amazing coral reef and inhabited by various citizens of marine fauna. Here you can rent a snorkeling mask, necessary equipment for underwater swimming and catamaran.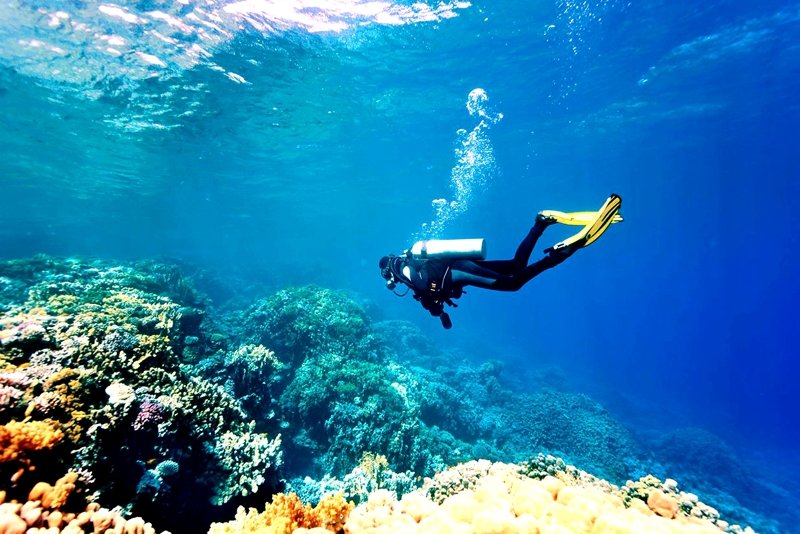 Photo: Diving in Teluk Nipah Park
• White Rock. Solitary rock in ocean is enveloped in local legends, and the landscape consists of large boulder covered with sea sponge where parrot fish, horse fish, rock fish, cramp-fish, reef fish and barracoota live.No wonder that the rock with steep slopes and a lighthouse on the top make travellers to jump from its top and explore "the depth at the bottom".
How to get
Take a ferry to get to Lumut on Pangkor island from Kuala Lumpur. Ferries departs from SPK Jetty quay in Sungai Pinang village.
Things to do here
1
See hornbills
Extraordinary and colourful birds with huge beak live small Pangkor Island. Get acquainted with unusual inhabitants.
11 Know more things to do?
Share your ideas of what to do in Kuala Lumpur with other travellers — together we'll make our travellings more interesting!
Pangkor Island on the map
Open hours
November - March period