4

places to visit in Amman

Temple of Hercules
Towering columns of the Temple of Hercules stands on King Ali Ben Al Hussein street, about 100 meters southward from the Byzantine basilica. You can visit it daily from 11am till 6pm.
2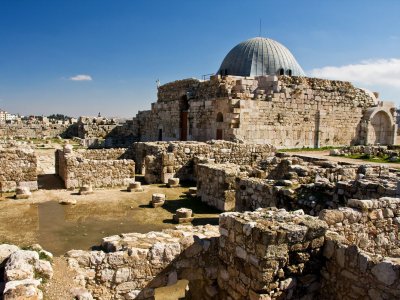 The Amman Citadel
The Amman Citadel also known as Jabal al-Qal'a is a site in the centre of Amman with remnants of ancient architecture of Jordan. Come here daily at 9am-5pm, on Friday and on holidays - at 10am-4pm. Entrance fee is 2 JOD.
0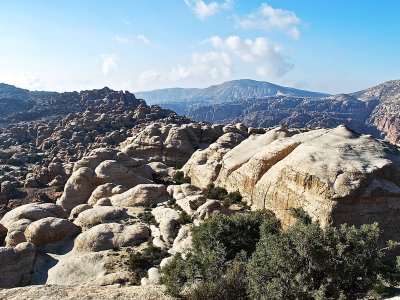 Dana Biosphere Reserve
Jordan's largest nature reserve is situated in south-central Jordan 195 kilometers southward from Amman. About 50 Jordanian Beduin families inhabit the place. You can visit the reserve for JOD3.
0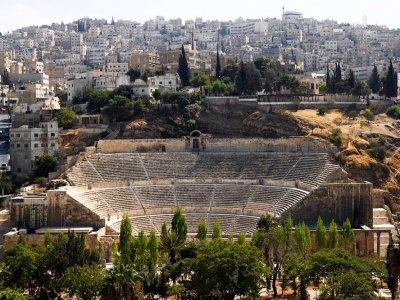 Roman theater
The amphitheater carved in the rock has 44 rows and seats 6000 people. It is situated in the city centre on Al Jazaer Street. Around the theatre there are a few museums.
0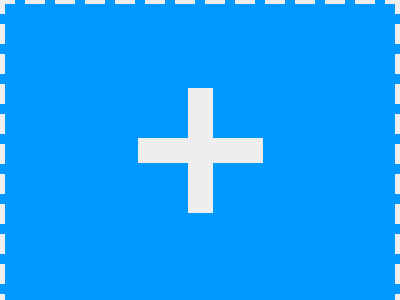 Know more places to visit?
Share your ideas of what to see in Amman with other travellers — together we'll make our travellings much more interesting!