Cobbled streets, old mills and stunning sunsets - white town hanging on caldera of volcano is considered to be a pearl of Santorini island.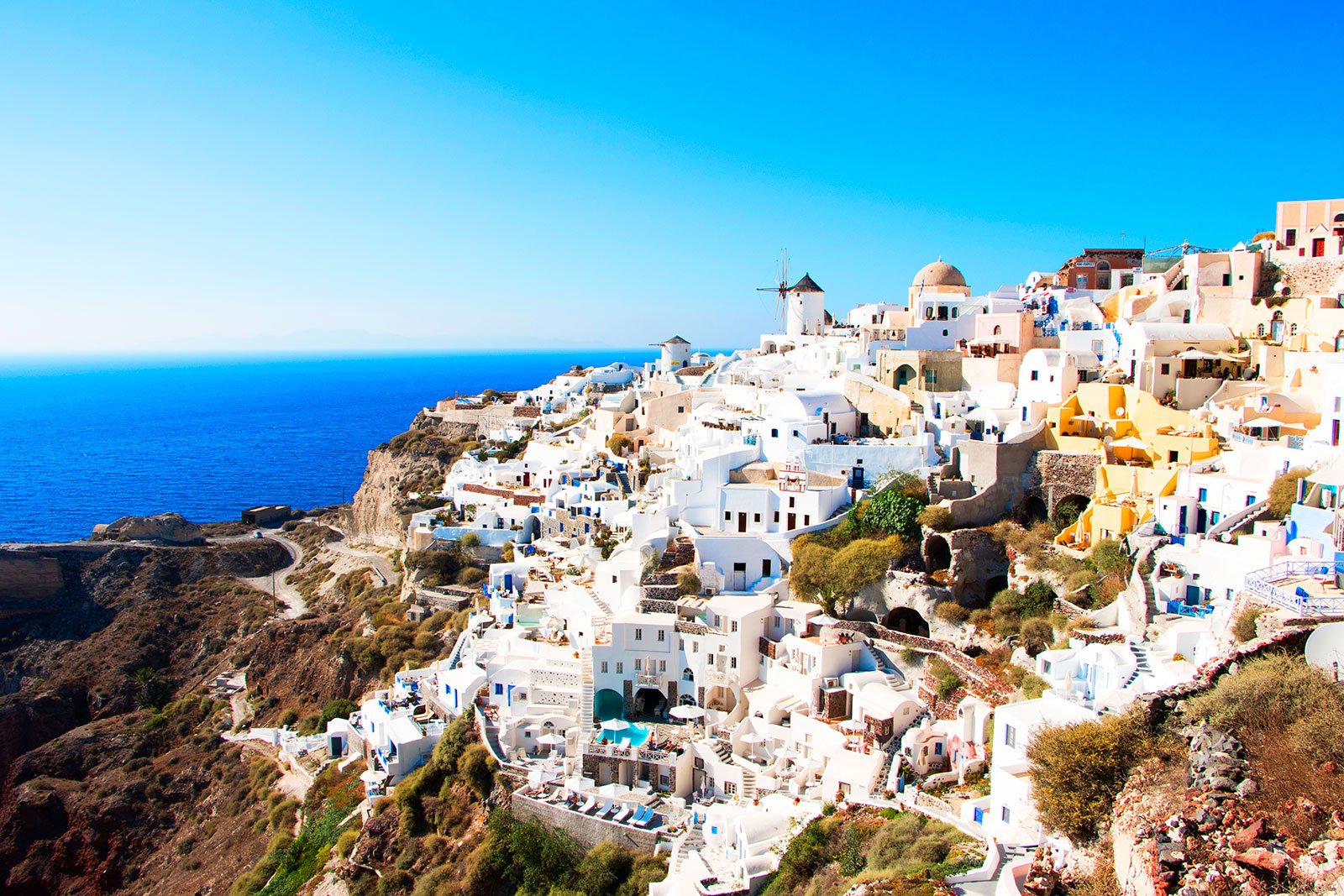 Oia town is situated in the nortern part of Santorini Island, on the edge of 400-meter high caldera (crater) that formed due to Santorini volcano eruption as far back as in II millenium BC.
But the volcano eruption is not the only destructive cataclysm - in 1956 the corner of paradise was almost completely damaged by an earthquake. Later the town was reconstructed and became a touristic attraction - people from all over the world started coming here to admire stunning sunsets and stroll along cozy streets with white and blue charming houses.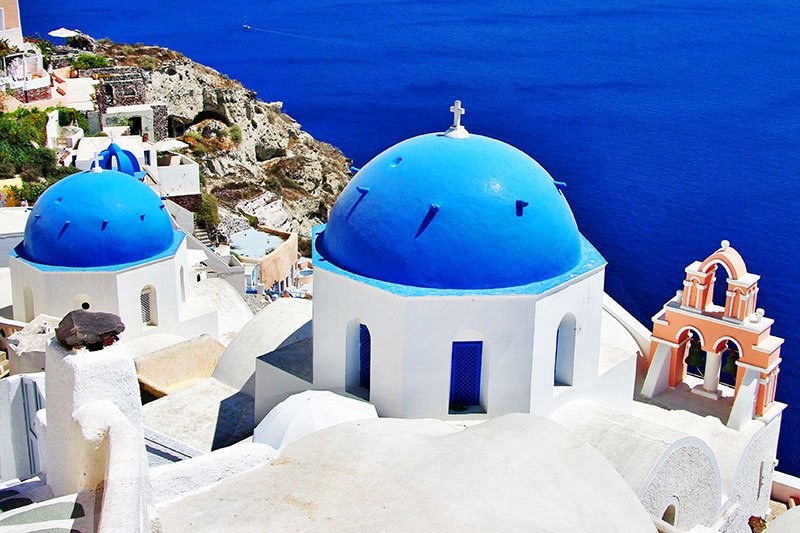 Photo: Oia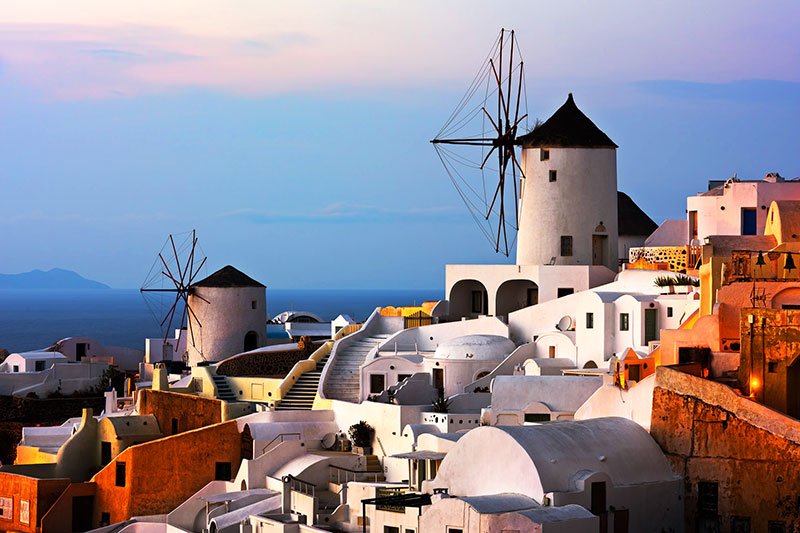 Photo: Oia mills, © Andrey Omelyanchuk
Among all the interesting places cave houses are pretty well-liked here. They used to be settlements for sailors, but now they are cosy and quite unusual hotels.
Photo: Cave hotel in Oia
Oia is comletely pedestrianized town, donkeys are the only means of transport here.
Photo: Means of transport in Oia
Oia town on the map
Location: Oia, Santorini