Probably, the most exotic office in the world is the seismic monitoring station called Treehouse with breathtaking views around it and a swing on the brink of an abyss.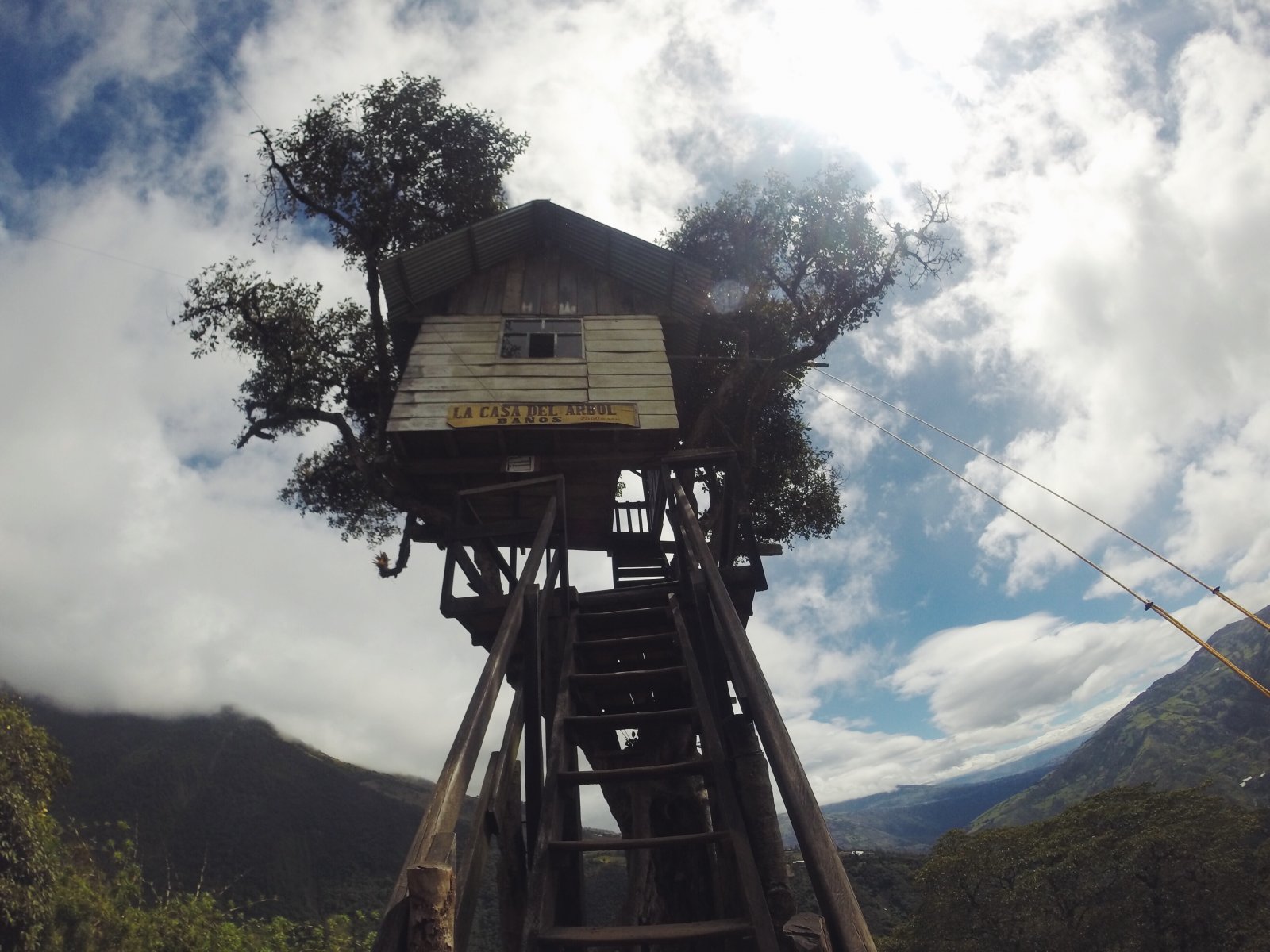 There's a place named Treehouse in the city of Banos in Ecuador. Despite its dollish looks, it has nothing to do with entertainment for kids. The Treehouse is a seismic monitoring station at a height of 2660 meters above the sea level.

The Treehouse is located at the very brink of an abyss and is surrounded by unearthly beauty: a magnificent active volcano, mountains, covered by emerald greenery, and the sky that you seem to be able to touch with your hand. That is why travelers are frequent guests up here. And the most daring adrenaline-junkies can't go past a peculiar attraction – a swing hanging right by the abyss.

You can get to the Treehouse in several ways: either walk about 12 kilometers from the city of Baños, or take a taxi. The most attractive option is to go up by taxi and to go down on foot, admiring the landscapes from the observation sites, located in the area.
Things to do here
1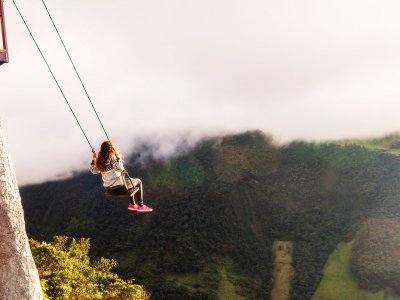 Swing at the edge of the world
Go speeding on the most extreme swing in Ecuador, just hold on tight. There will be a bottomless abyss under you.
$1
22 Know more things to do?
Share your ideas of what to do in Banos with other travellers — together we'll make our travellings more interesting!
Treehouse in Banos on the map
Location: Baños Canton