The biggest natural hole at the ocean bottom is one of the most popular diving spots.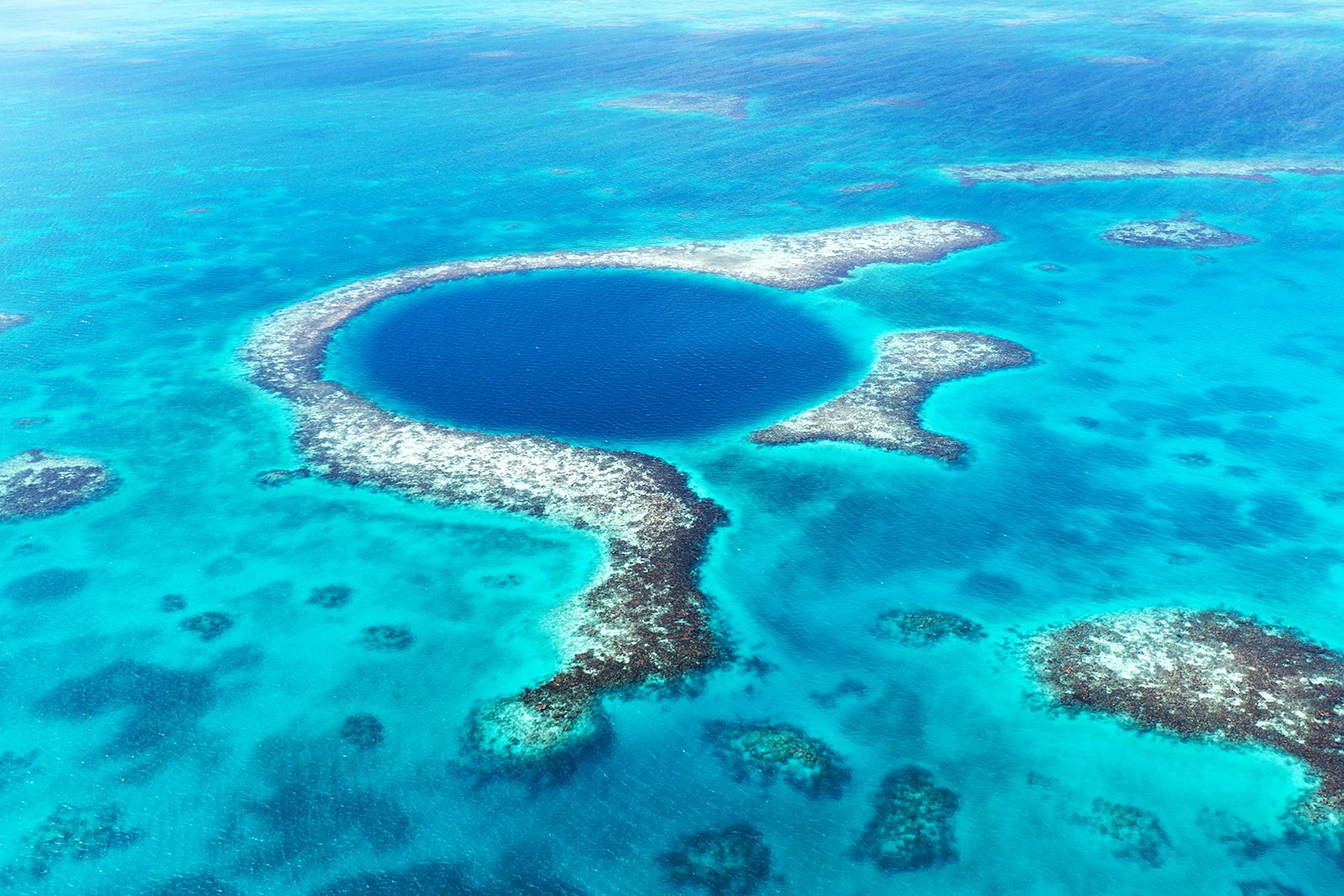 This amazing and even magical place in the area of Belize lures extreme scuba divers. The Great Blue Hole is under protection, being on the UNESCO World Heritage list as the biggest sinkhole, formed in a natural way at the bottom of the ocean. The diameter of the hole is more than 300 meters, the depth is 120 meters and is considerable, too.

There's an opinion, that the sinkhole formation took place as a result of a cave network flooding during the last ice age. Nowadays, you can see these caves, too. To do this, you will need to dive to a considerable depth, and try not to get lost in the limestone labyrinth.

To get to this natural attraction, you need to take a boat ride of 96 kilometers. You can rent a boat in the port of San Pedro. The transfer cost will vary depending on the carrier.
Things to do here
1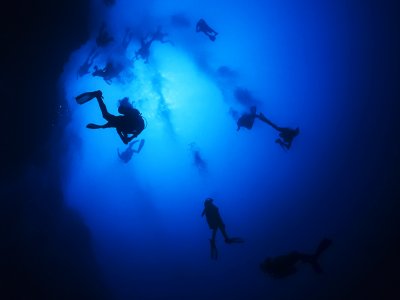 Dive into the Great Blue Hole
Plunge into the crater of the Great Blue Hole, but be careful, as it's easy to get lost in the underwater caves.
13 Know more things to do?
Share your ideas of what to do in Belize City with other travellers — together we'll make our travellings more interesting!
The Great Blue Hole on the map
Location: Belize Tourist Board, P.O. Box 325
Contacts
Phone: 011-501-2-77213