The beach of this desert island is inhabited by 20 funny pigs, swimming, sunbathing and posing for pictures together with the tourists.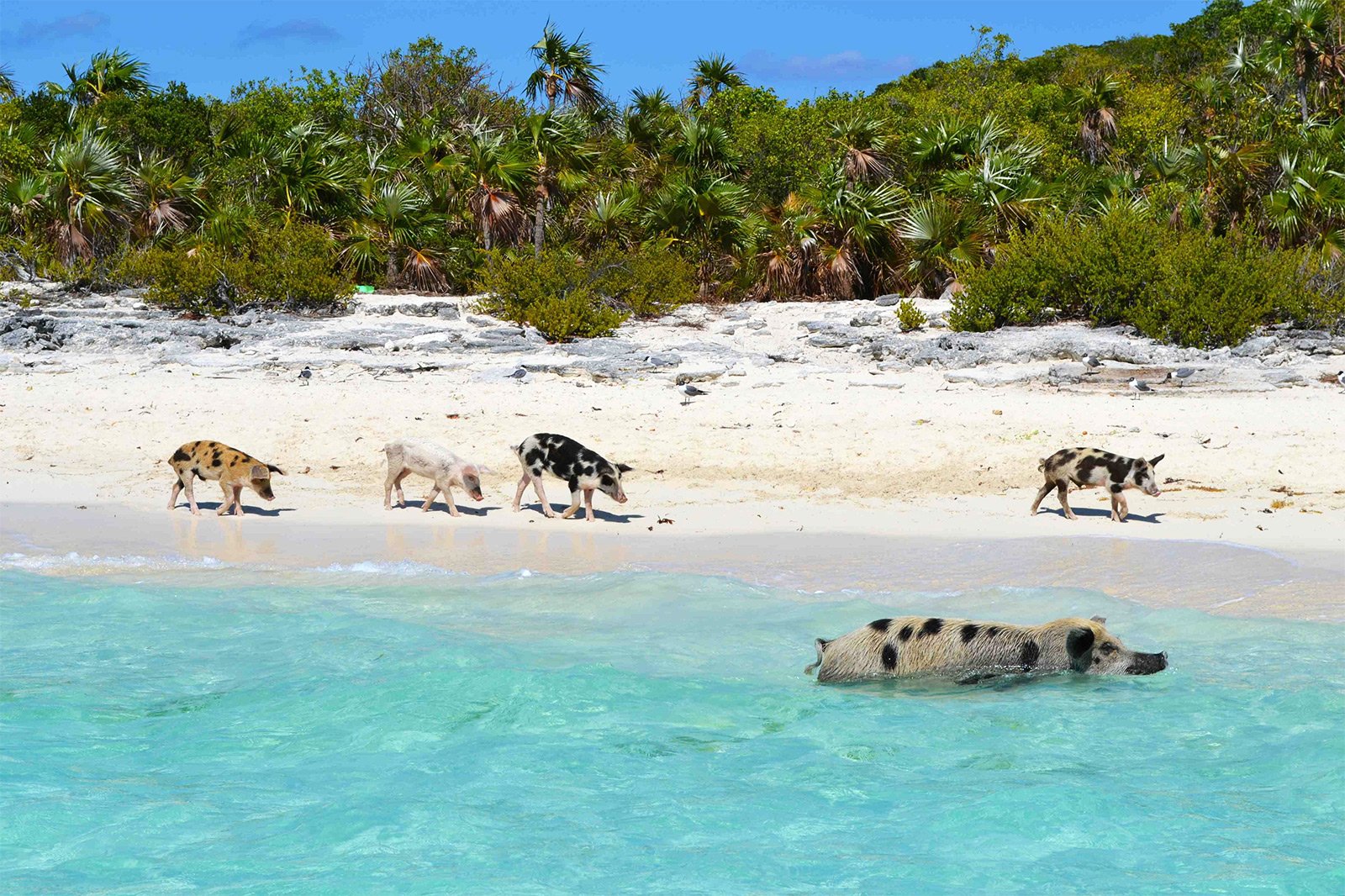 A picturesque beach on the island of Big Major Cay is home to 20 cute pigs. This place owes its name "Pig Beach" exactly to these animals. They gambol there every day and wait for tourists to come and play with them.

According to some versions, the pigs got here as survivors after a shipwreck, or they were brought by pirates to be cooked as a roast. But it is most likely to be another business scheme of travel agencies, offering an unusual entertainment to travelers.

The guests of the desert island spend their time together with the pigs with pleasure. They swim, sunbathe and take pictures with them. And the pigs, in their turn, take the given food with gratitude, and let the visitors pat them.
Things to do here
1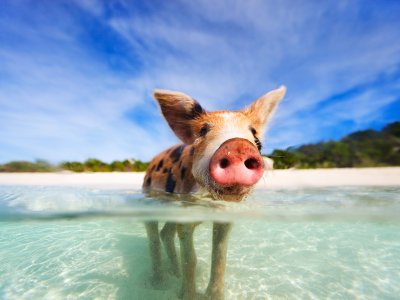 Swim with pigs
Share the joy of a beach holiday in a small uninhabited island in the Bahamas with pigs — this is a matchless experience, indeed.
FREE
17 Know more things to do?
Share your ideas of what to do in George Town with other travellers — together we'll make our travellings more interesting!
Pig Beach on the map