Oddviser
adventure's step-by-step
recipes & lifehacks
How to ride a board on volcano in Nicaragua?
How to walk inside the active volcano in Greece?
How to feed flying dogs in the jungles of Thailand?
How to cycle along the Great Wall of China?
How to swim in the famous Trevi Fountain in Rome?
How to ride a kayak along the canals of Venice?
How to walk on the roofs of skyscrapers in Dubai?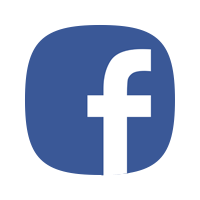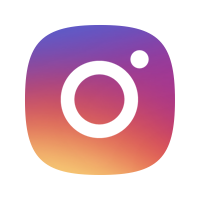 The most powerful waterfall in the natural cascade of Iguazu is called the Devil's Throat.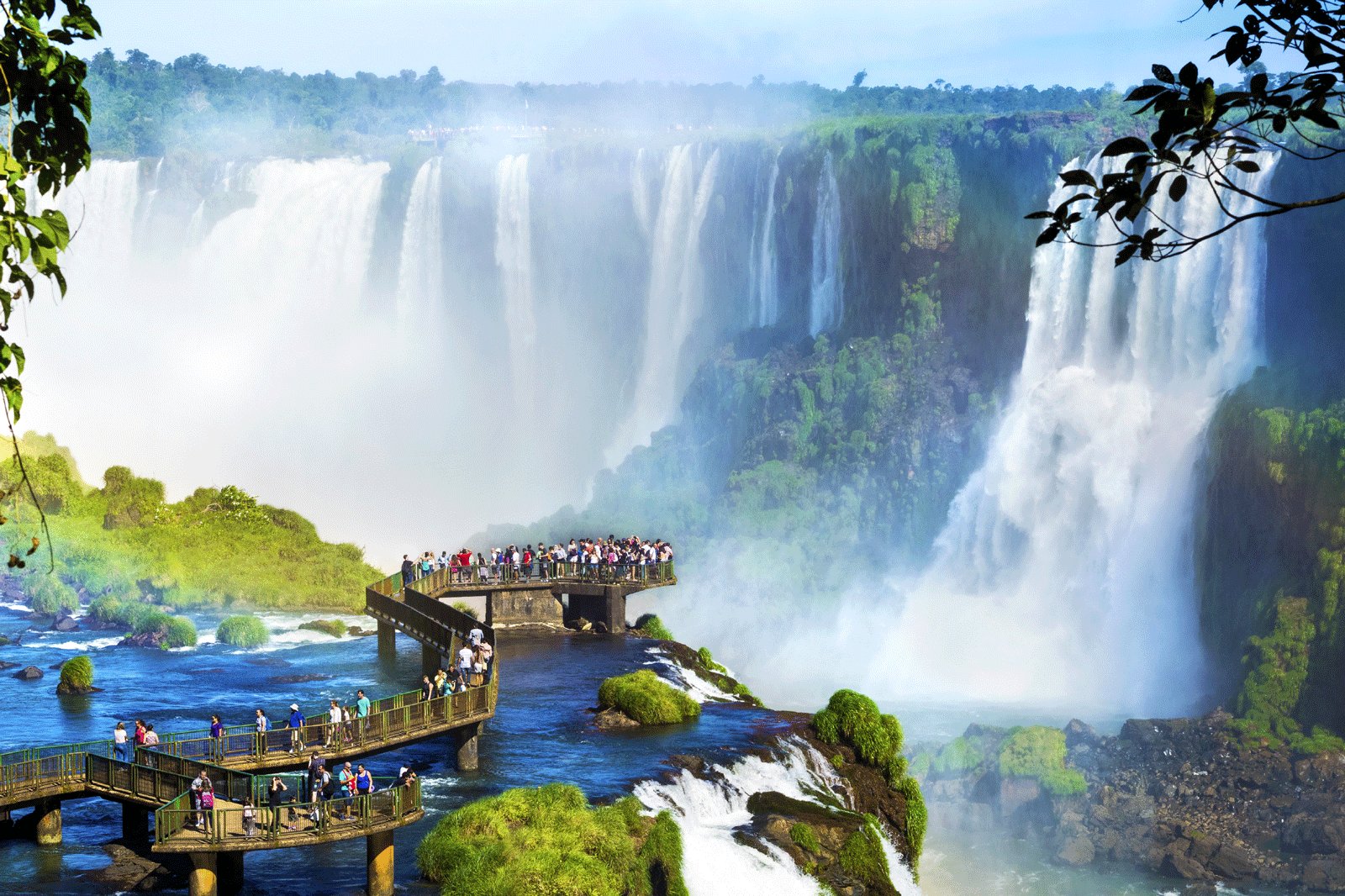 Local old-timers believe that the Devil's Throat was created by the god of the Iguazu River, when he was angry with a young girl who escaped from the sacrifice - he brought down the river, and the boat with the girl fell into the abyss. But geologists assume that the waterfall was formed after the eruption of the volcano 150 million years ago.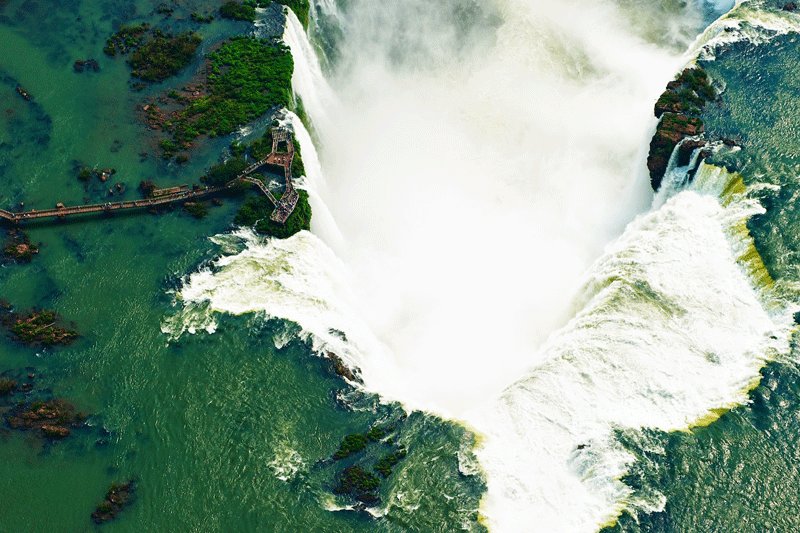 Photo: The Devil's Throat from a bird-eye view, © Linda De Volder
The height of the waterfall is almost 90 meters, and water flows at a speed of 750 meters per second - faster than Niagara (5800 meters per second)! The roar of falling water is heard a few kilometers away, and the spray reaches the suspension bridges to a height of 100 meters.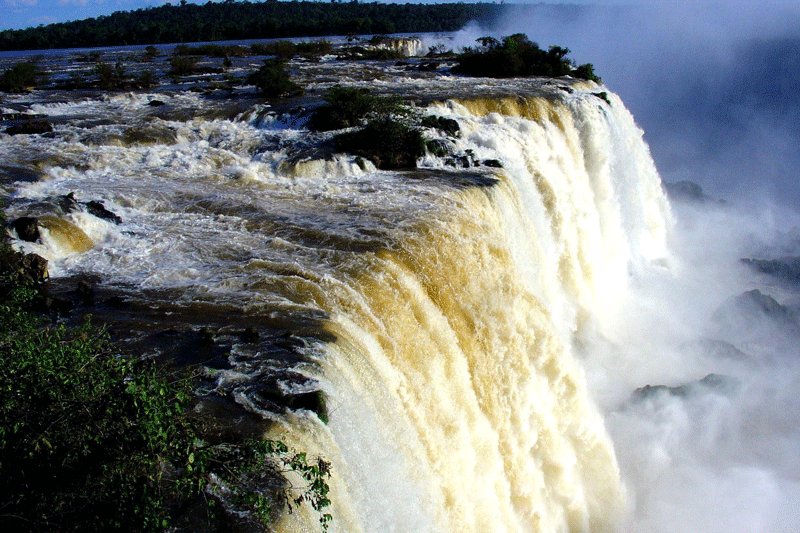 Photo: On the edge of the Iguazu Falls
How to do?
1. On the Argentine side, there are hiking trails leading to the waterfall, and hanging bridges with a length of 2000 meters, as well as a tourist train from the park entrance to the "Devil's Throat" itself. Go on foot - so you can see each of the Iguazu Falls nearby.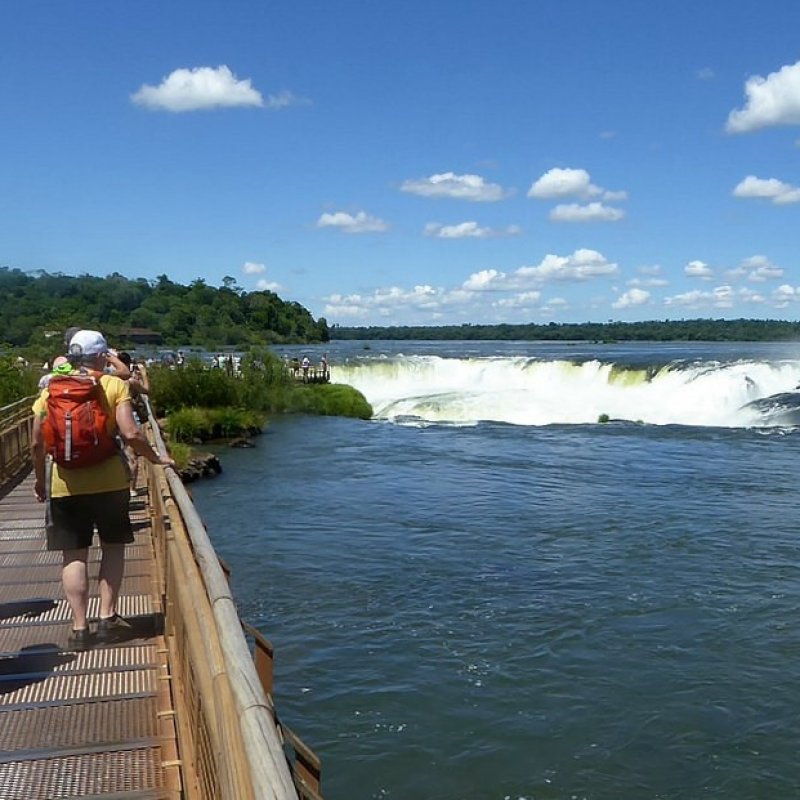 Photo: Take a look to the Devil's Throt right from the hanging bridge, © Linda De Volder
2. Notice, that many others want to take a selfie near the world's most powerfull waterfal - you would hardly to avoid people on the picture's background.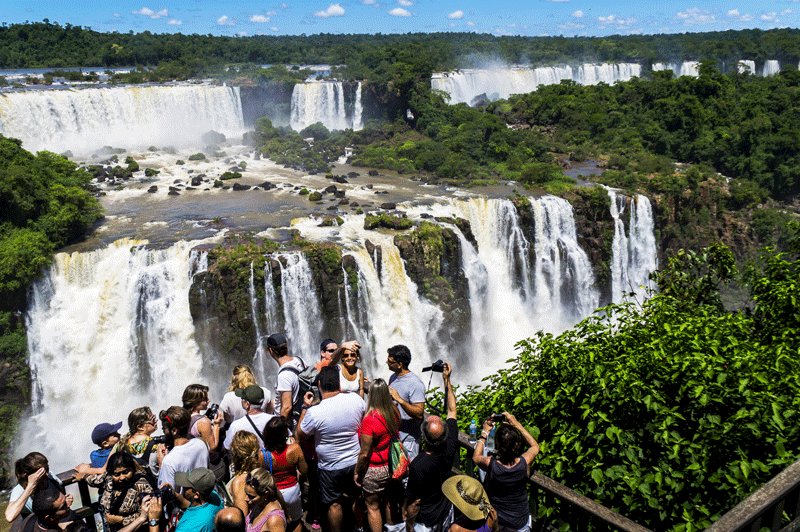 Photo: Skydeck near Iguazu Falls, © Deni Williams
Where to do?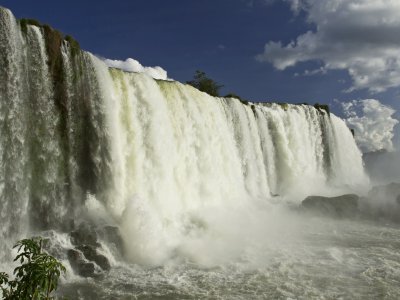 Iguazu Falls
The complex of 275 waterfalls belongs to Argentina and Brazil. It is recognized as one of the Seven Wonders of the World, and also belongs to the UNESCO World Heritage.
20
Location: The Iguazú National Park, on the border of Argentiba and Brazil

When to do?
Every day from 8 am to 6 pm at the summer time, from 10 am to 4 pm - at the winter time.
How much?
Admission cost for adults - ARS 500, for the children aged 6-12 - ARS 130.
Tips and hints
In summer, spray of the waterfall pleasantly refresh, but in winter it is better to wear a raincoat.