Oddviser
adventure's step-by-step
recipes & lifehacks
How to ride a board on volcano in Nicaragua?
How to walk inside the active volcano in Greece?
How to feed flying dogs in the jungles of Thailand?
How to cycle along the Great Wall of China?
How to swim in the famous Trevi Fountain in Rome?
How to ride a kayak along the canals of Venice?
How to walk on the roofs of skyscrapers in Dubai?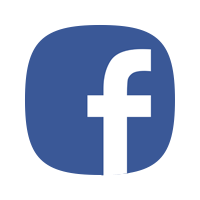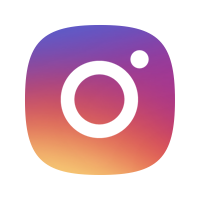 On Madeira people used to take this unusual transport to get around. Today they still use it, but just for fun.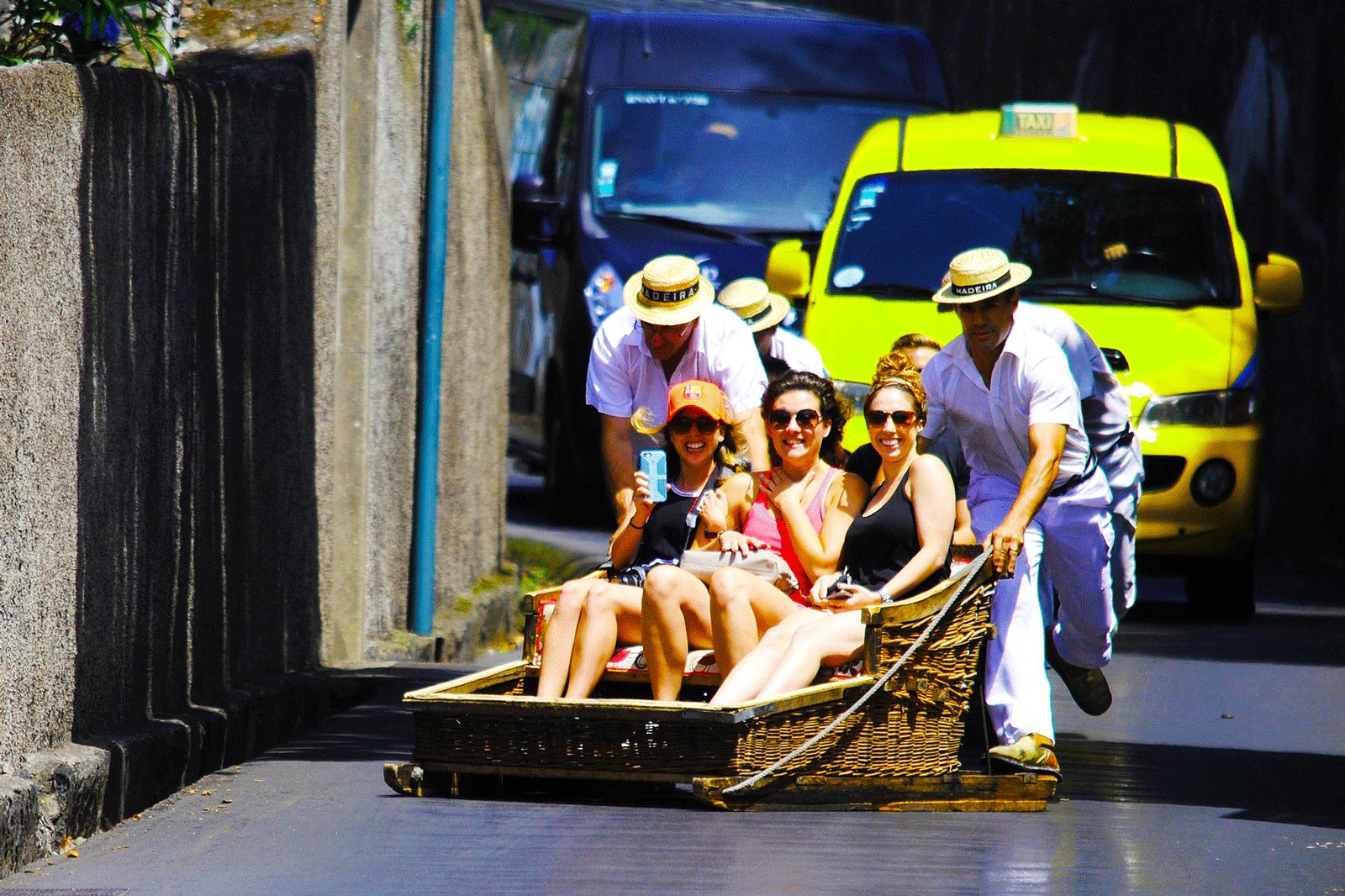 Volcanic island Madeira hasn't always been developed European resort place. In XIX century citizens of Monte village used to get to neighbouring Funchal city by wooden sledge toboggan - going down was quite easy comparing with going up.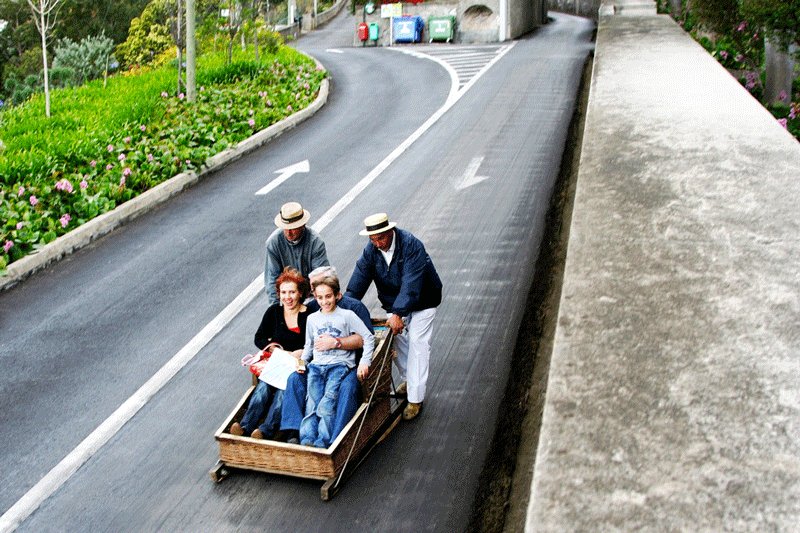 Photo: The wooden sledges reach the speed of 48 km/hour, © Lassi Kurkijarvi
Over the years buses replaced sledges, but toboggan drivers didn't want to lose earnings, they started to give toboggan rides to tourists.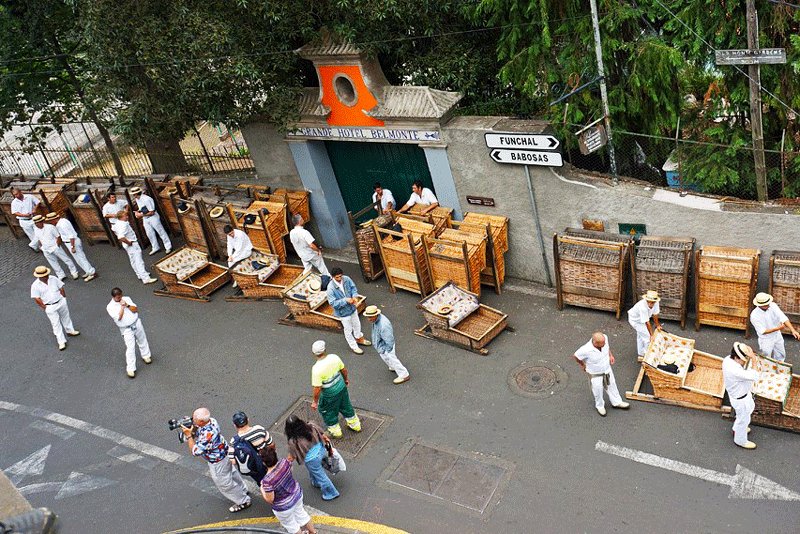 Photo: Toboggan, like a taxi at the airport, work in the order of the first turn, © nutmeg66 | Flickr
Traditionally toboggan guys wear straw hat and thick-soled footwear to make brakes on turns easier.
How to do?
1. Come to Monte village slope near Nossa Senhora Do Monte church - toboggan parking lot is situated down the staircase.
2. Hop into the sledge and have fun. Monte- Funchal ride takes about 10 minutes - it's enough to estimate comfort of suburban transport on Madeira.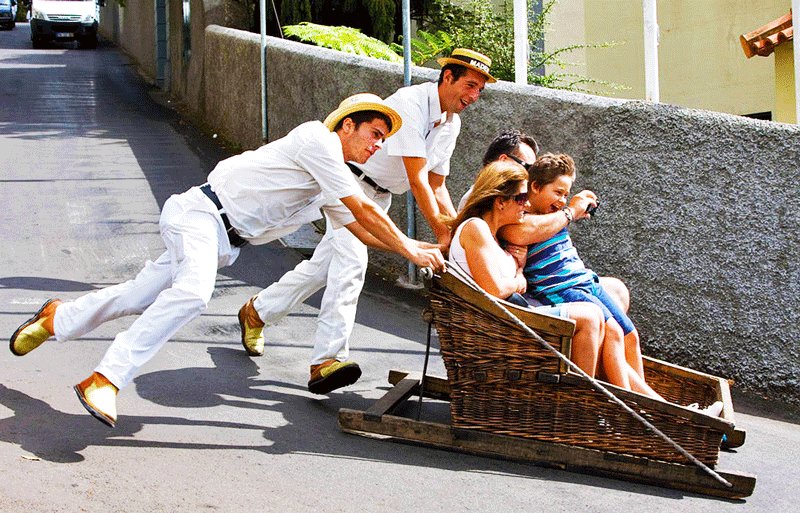 Photo: Toboggan, © 1
Where to do?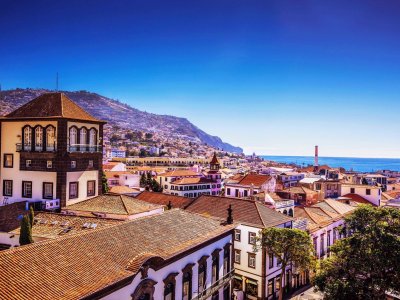 Monte
The suburb of Funchal and the resort area for more than 500 years. Here you can get by the cable car, and go down on the wooden sleigh.
13
When to do?
Monday - Saturday: from 9.00 till 18.00, on Sunday - till 13.00. Toboggan drivers get rest on January, 1, August, 14 and 15, December, 25.
How much?
Taking a sledge ride is $25 per person, $30 per two people, $40 per four people.