Oddviser
adventure's step-by-step
recipes & lifehacks
How to ride a board on volcano in Nicaragua?
How to walk inside the active volcano in Greece?
How to feed flying dogs in the jungles of Thailand?
How to cycle along the Great Wall of China?
How to swim in the famous Trevi Fountain in Rome?
How to ride a kayak along the canals of Venice?
How to walk on the roofs of skyscrapers in Dubai?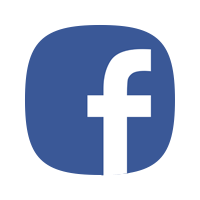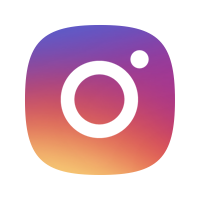 Reach 3500-meter top - in summer people go skiing here and get a tan on snow.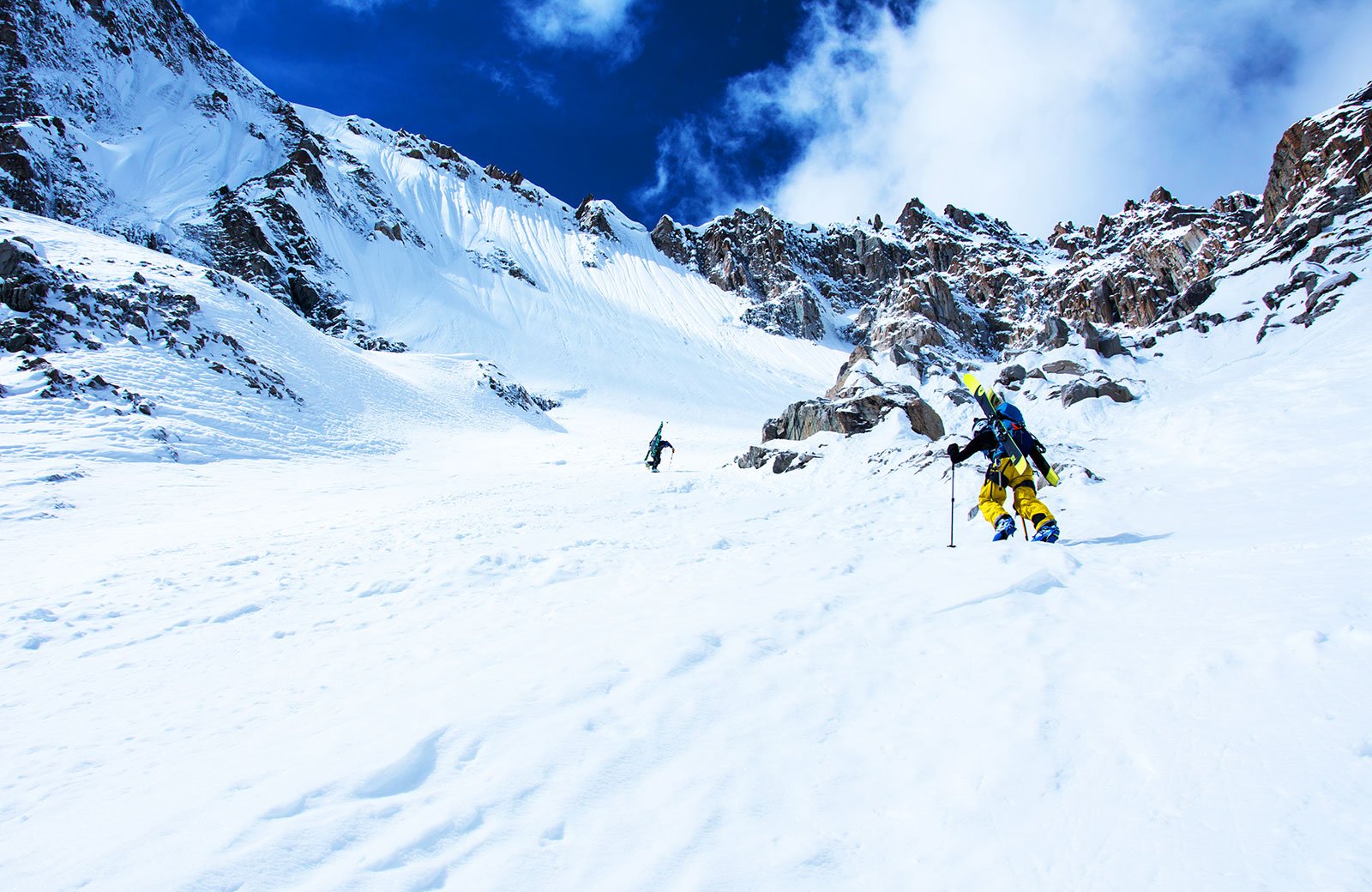 Not far from Bishkek, on the territory of the natural park Ala Archa glacier is taking stand. In summer there is a great possibility to go skiing, play snowballs and take a traditional selfie on snow in a swimsuit. Besides, on the way to the glacier you'll see change of nature zones - from forested area to arctic; and you can even meet flock of argali - mountain sheep with gorgeous corkscrew shaped horns.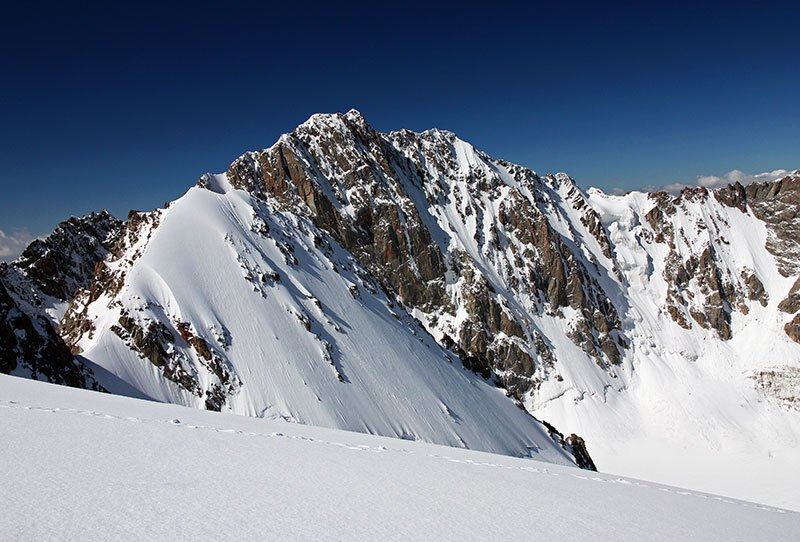 Photo: Ala Archa, © Martin Polesny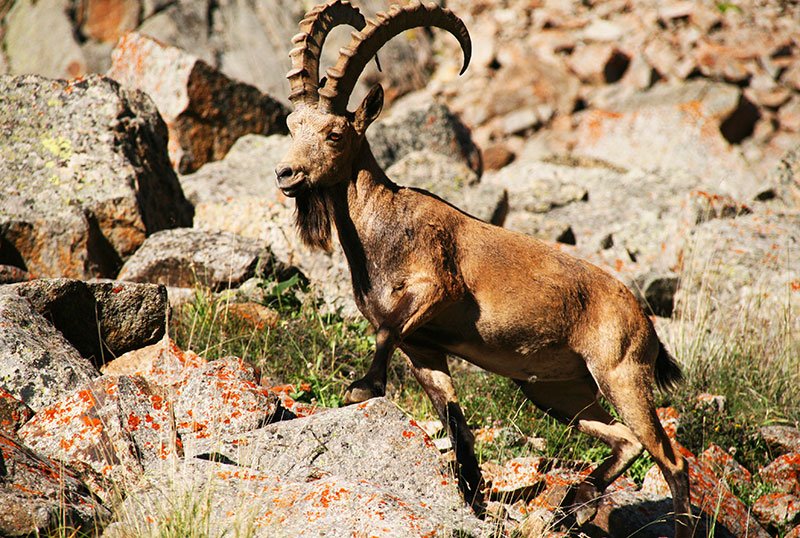 Photo: Mountain sheep, © Nick Leonard
How to do?
1. You can get here by car or by public transport. There is a bus running from Osh Bazaar in Bishkek to Kashka Suu village, it's about 2 kilometers to the Ala Archa National Park entrance. You can make a deal with a driver and he'll take you right to the entrance. The fare is 70 Kyrgyzstani soms.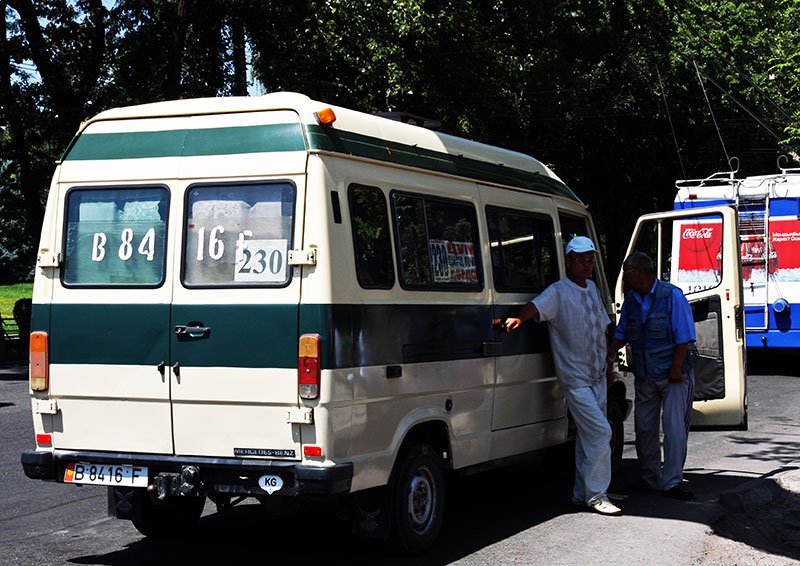 Photo: Bishkek public transport, © Martin Polesny
Photo: Ala Archa park entrance, © Alyssa
2. 20 kilometers from the entrance down the asphalt road - and you are in Alps camp. This is where Ala Archa glacier climbing starts. You can walk up or make a deal with one of drivers standing at the park entrance.
Mountain climbing is 18 kilometers up the path stretching along the river Ala Archa. In some places the path is almost impassable or lost in thicket. On the other hand here you can find plenty of tasty wild strawberry (if it's end of July or beginning of August). It is possible to reach the top of the glacier in one day, but then you should start early in the morning.
At the end of the path where the river turns into hardly noticeable stream and bears against the glacier a ski centre is placed. Although there is no electricity, the building itself is in a good condition with beds inside, blankets and even some food left by previous tour groups. Here you can stay overnight absolutely free of charge, just don't forget tidy up after and check in the centre register.
If the ski centre doesn't suit you for some reasons, you can set a tent and sleep there, just remember that at the height of 3500 meters above sea level it is pretty cold- that's actually the reason the snow lies all year round here.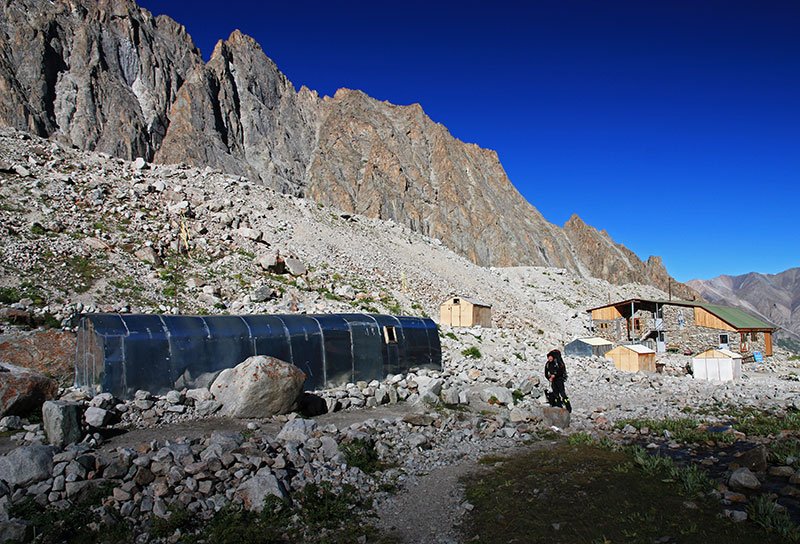 Photo: Ala Archa camp, © Martin Polesny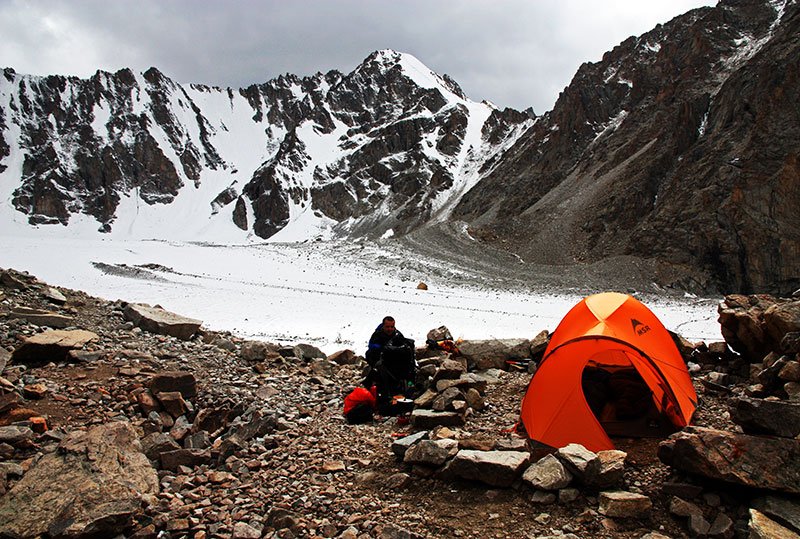 Photo: Ala Archa, © Martin Polesny
5. By day you can play snowballs, drink water from mountain streams, view beautiful and cold lakes nearby. Or conquer peaks somewhere not far from here.
How much?
Entry ticket costs 80 soms (a little more than one dollar) per person, in case you want to drive into the territory you'll have to pay about 480 soms.
Tips and hints
• Rough and ready climbing on height can cause access of acute mountain sickness for an unprepared person. The symptoms and method of treatment have to be thoroughly studied before. If it is your first time in mountains, you'd better not climb to the top at once, but divide it into two parts to enable your body to get used to new conditions.

• High in the mountains there is a lot of ultraviolet, so you can easily get sunburn.