A Segway tour is not just an excursion along mapped out itinerary, it is an exciting adventure as well. The heart of Cagliari city situated on the hill, narrow picturesque walkways of old city and other places hidden from the traveler eye are hard-to reach spots by another means of transport. Taking a Segway you'll get these places easily. On your way, you can stop and take a panoramic picture.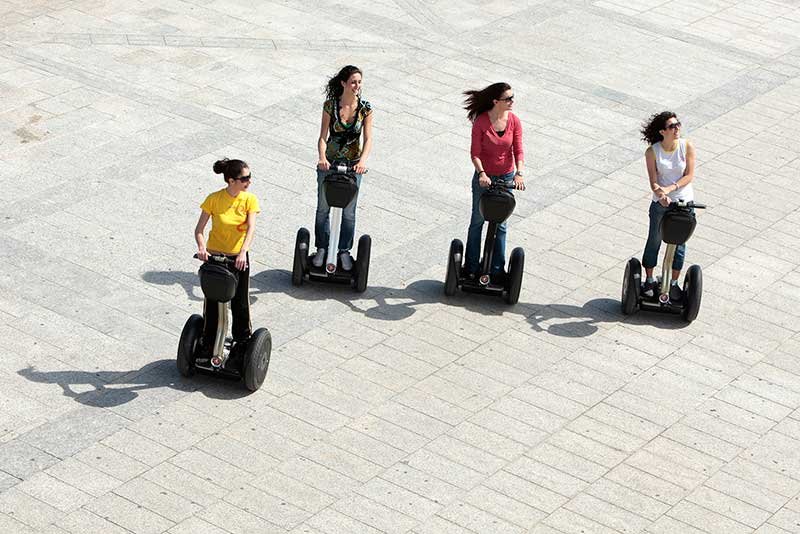 Tour starting point is the central part of the city (Marina). Here you can get to the public park, the only one on the Sardinia island where 120-year old Ficus trees grow.
Then you'll come up to the Old city, visit the medieval district Castello on a rounded hill with historical buildings and the Tower of Pisa on it. The Roman amphitheater is the final point of historic Old Town. After coming down you'll get a chance to visit the Cathedral of Santa Maria constructed by the Pisans in 1208.
Meeting point on the map
Via Sardegna 91
Languages:

English

Russian
Duration: 2,5 hours
Included: Training session, rental of the segway, audio guide, safety helmet, tour guide (English speaking)
Tour schedule: Morning Tour: 10:00 a.m. - 12:30 p.m. Afternoon Tour: 03:30 p.m. - 6:00 p.m.
Book in one click

4 travellers liked this tour

Limited number of tickets. Don't miss it!
Book now