Learn how did the genius of Michelangelo meet the challenge of extracting the pathos of being and fixing it forever in time in the Piet, or the famous Prisoners who still seem to struggle free from their marble blocks? You will have the answers to all your questions. Get the chance to have a close encounter with timeless works of art and get the inside story of the life and times of this consummate artist.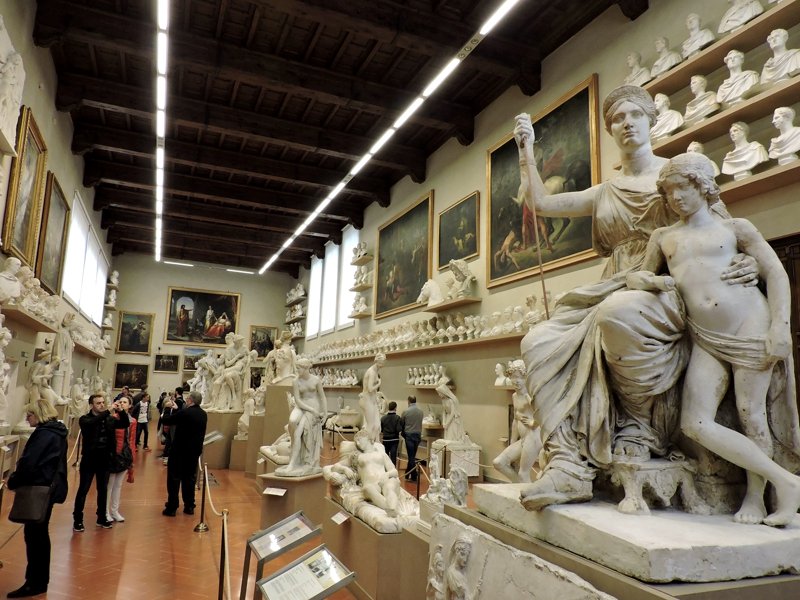 Photo: Galleria dell'Accademia, © Dimitris Kamaras
Then we will visit the Piazza della Repubblica. You will discover all the secrets of two thousand years of Florentine history, from the city's Roman origins to a XVth century palace, from the Ponte Vecchio, through the famous Uffizi courtyard, to the wonder of the architecture of Brunelleschi's Dome which overlooks the Baptistery's golden 'Gates of Paradise'.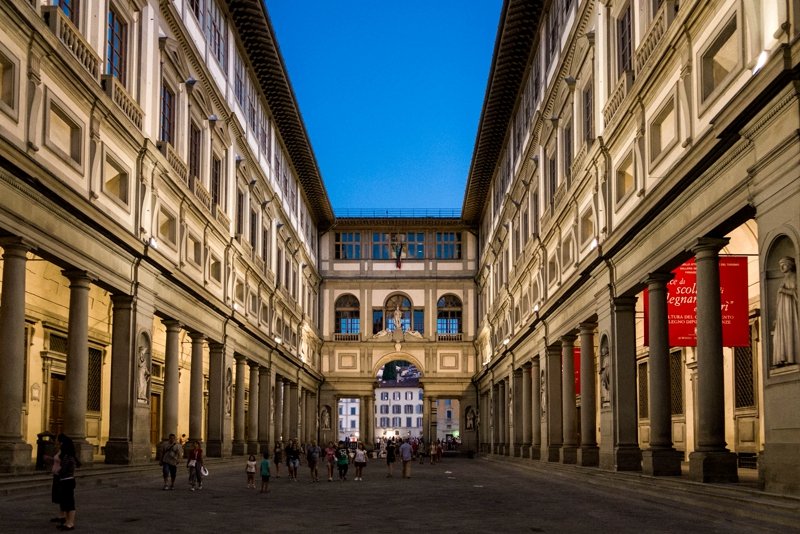 Photo: Uffizi Gallery, © Luca Quadrio
Photo: Uffizi Gallery, ©
After the walking tour you will visit one of the most famous museums in the world: the Uffizi Gallery. Guide will show you the works of the greatest artists from the Middle Ages to the Renaissance: Cimabue, Giotto, Botticelli, Leonardo da Vinci, Michelangelo, Raphael, Titian, and many more. You can learn the secrets of the artists' craft, techniques and tools. Looking at the most famous artworks of the period, you will understand why Florence is known as the birthplace of the Renaissance.
Meeting point on the map
in front of the Accademia (Via Ricasoli 58/60)
Languages:

Russian

Ukrainian

Italian
Duration: 4 hours.
Not included: lunch.
Book in one click

7 travellers liked this tour

Limited number of tickets. Don't miss it!
Book now