Safe
partner
Organizer
Cozmo Yachts | Official website
Cozmo yacht team will help you to enjoy unforgettable and fun-filled sea adventure of a lifetime. You could see Dubai from a completely different angle. At Cozmo Yachts values theirs clients and so their desires!
Luxury Yacht Rentals
Dubai is often seen only from the land, whether it is from the middle of the city or from one of the beautiful beaches.

With Cozmo Yachts, you can now afford to see Dubai from a completely different angle. Whether you enjoy yachting alone or want to take friends with you, Cozmo Yachts, a yacht charter company in Dubai, allows you to glide down the sparkling water with a breathtaking skyline view of the city and its beautiful buildings, beaches, and scenery. And with prices that are incredibly affordable, Cozmo Yachts has yachts that are the perfect size and price for everybody.

What type of yachting experience do you want to have? Our exclusive yacht offers the idyllic setting for parties or gatherings with your family and friends. Cozmo Yachts offers charter packages that perfectly suits to your desire.

You will find the ideal setting for your planned event with the large fleet of luxury and sports yachts. Yachts range in sizes from 37 feet all the way to 101 feet and they offer affordable prices for your excursions.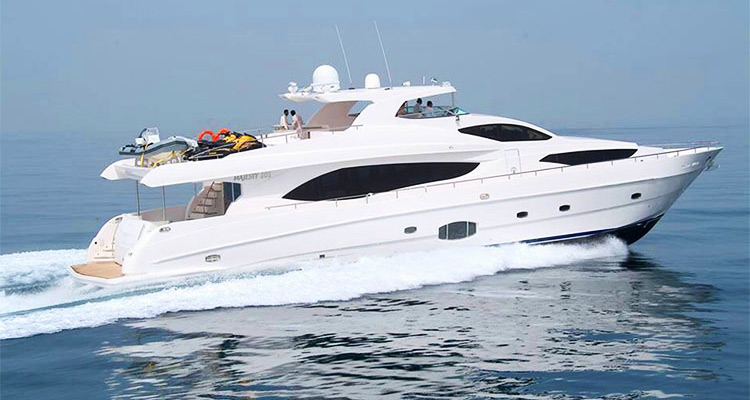 101 feet yacht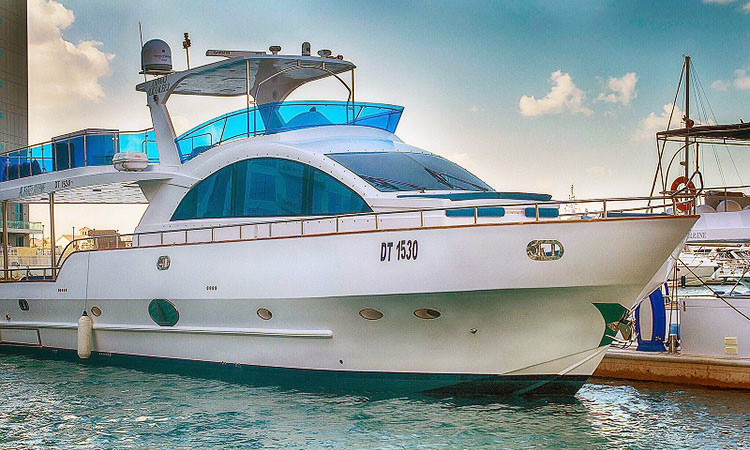 75 feet yacht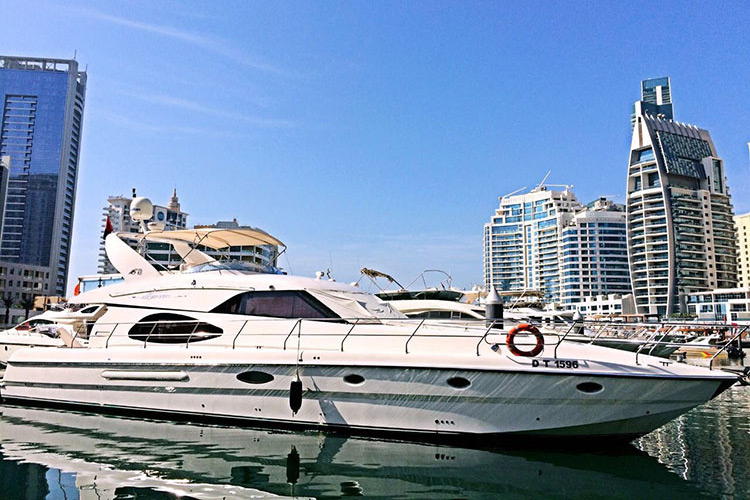 70 feet yacht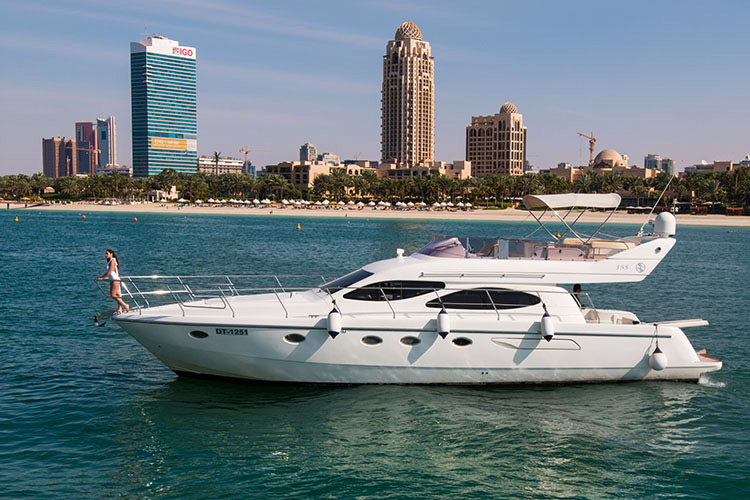 55 feet yacht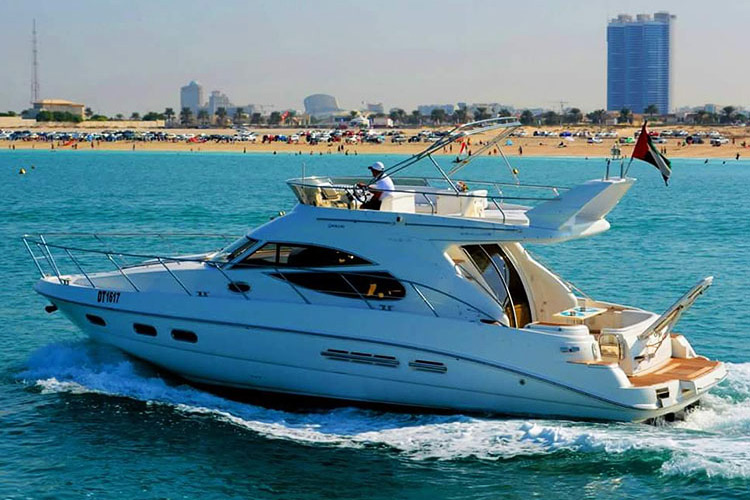 45 feet yacht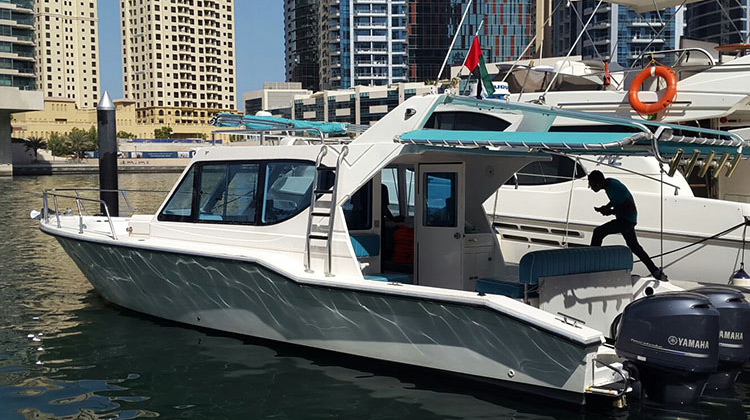 41 feet yacht



33 feet yacht

When you rent a yacht from Cozmo Yachts you will be offered with: ability to ride on a world class yacht with an experienced crew and captain, light refreshments during your excursion and unforgettable rental experience.

Minimum 2 Hours Booking is required.

In Cozmo Yachts you can also oerder special tours: Sunset Cruise, Fishing and Yacht Cruises.

The company also offers a special package for loving heart - Propose Your Sweetheart In Unforgettable Style. They provide unique memorable proposal ideas that you and your loved one will never forget!
Prices: price is more than reasonable - from 600 to 4500 dirhams per hour depending on the size of the yacht.
More services in Dubai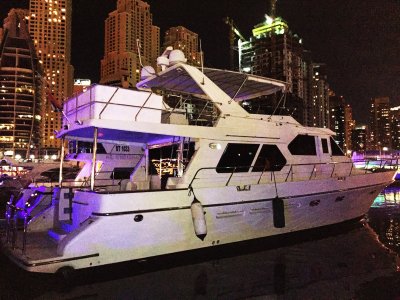 Yacht charter
During the three-hour yacht tour sea breeze, wonderful views and a lot of stunning impressions wait for you. Book a yacht and go on a journey through the Arabian Gulf!
6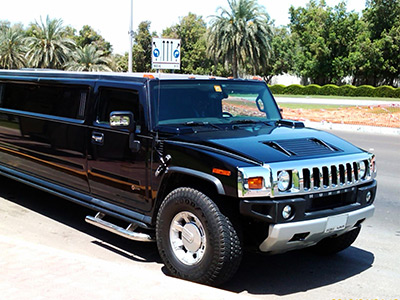 Limousine service
The size, surely, is not the most important thing, but not in the case when it comes to super-long and a mega-cool limousine in Dubai! This car will be a great addition to your special day.
7