Cool waters of the Adriatic sea are beckoning especially when the thermometer shows about 40°. At the sight of them one wants to run away and flop into the sea, jumping from some high point. If you are in Croatia, for example, in Split, druing 3 hours you will be having the opportunity to do it as many times as your strength and desire allow you.
Many rocky beaches, from which you can jump directly into the water, are hidden from the eyes of inexperienced travelers. These are uninhabited places without signs, chaise lounges and signposts. You run up and jump off the cliff directly into the water, and then climb out of it over the steep walls without using any auxiliaries.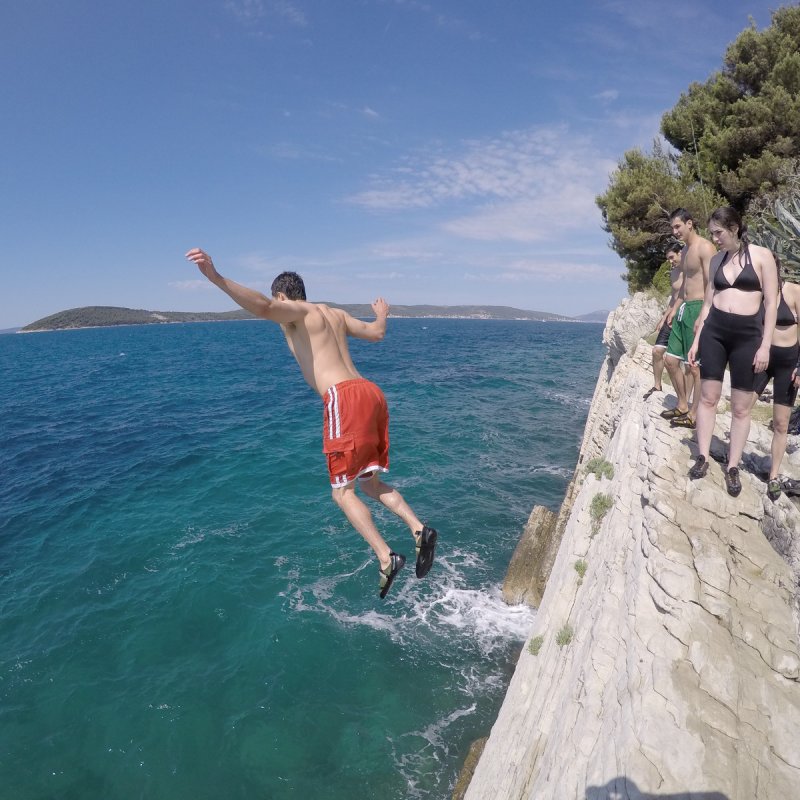 The jumps from 2 to 10 m height are wainting for you. You can start with the most simple cliffs and finish with the highest ones, which are not so easy to climb without preparation. Adrenaline will really get up - one wrong move and you're back in the water!
Meeting point on the map
promenade Riva, Prokurative Square, long stairs next to caffe bar «Bellevue»
Duration: 3 hours
Included: transfer from Split (Riva), guide, climbing shoes, insurance
Tour schedule: daily at any convenient time
Book in one click

3 travellers liked this tour

Limited number of tickets. Don't miss it!
Book now