7

things to do on Easter Island

Try Curanto
Shellfish, smoked boned pork, beef, sausages, potatoes and potato pancakes Milcaos are cooked in a big pit with red-hot stones on the bottom.
CLP 6045
0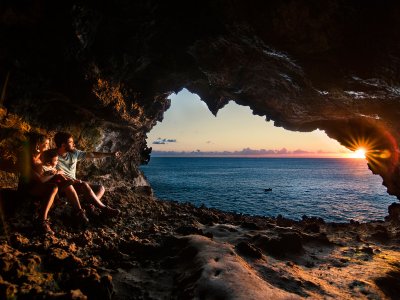 Watch the sunset from the cave
Ana Kakenga cave's "windows" face west. Take a head torch and descend into the hole to witness splendid sunset.
FREE
0

Ana Kakenga cave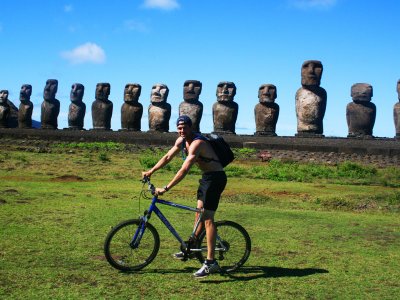 Take a bike ride around the Island
Easter Island is small. You can bike its entire territory in a day enjoying its sights. Bike rentals go around $13 per day.
0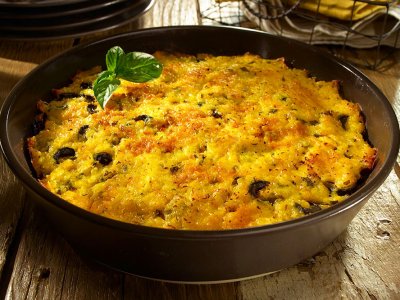 Try Pastel de choclo
The dish is made in a special clay bowl. They put minced beef, raisins, onions and boiled eggs. Then all the ingredients are covered with sweetcorn paste and placed in the oven.
0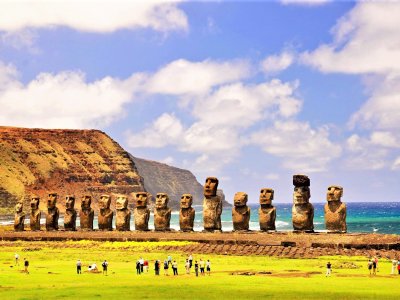 See stone figures Moai
15 main Moai figures out of 800 in Rano Raraku crater stand on the coast near the near the cliffs of Poike.
CLP 37000
0

Rano Raraku quarry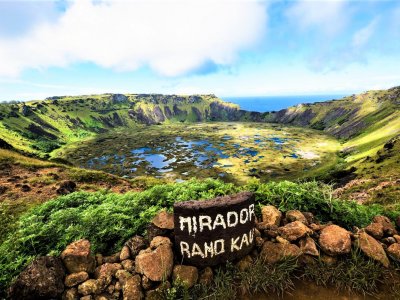 Look into a volcano throat
Take a walk along Rano Kau path to Mirador Reno Kau station to see the unique ecosystem at the bottom of the crater.
FREE
0

Rano Kau volcano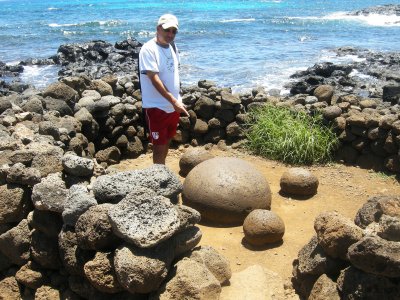 Find the Navel of the World
1-meter-in-diameter stone that lies in the west part of the island is considered to be the Navel of the World.
FREE
0

Te Pito te Henua ceremonial centre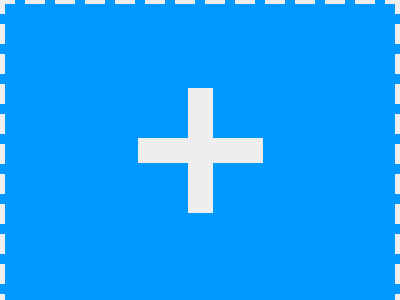 Know more things to do?
Share your ideas of what to do on Easter Island with other travellers — together we'll make our travellings more interesting!