Oddviser
adventure's step-by-step
recipes & lifehacks
How to ride a board on volcano in Nicaragua?
How to walk inside the active volcano in Greece?
How to feed flying dogs in the jungles of Thailand?
How to cycle along the Great Wall of China?
How to swim in the famous Trevi Fountain in Rome?
How to ride a kayak along the canals of Venice?
How to walk on the roofs of skyscrapers in Dubai?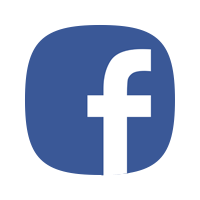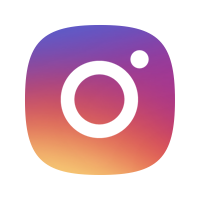 Climb the wall of the abandoned construction and reach its top to see the city panorama.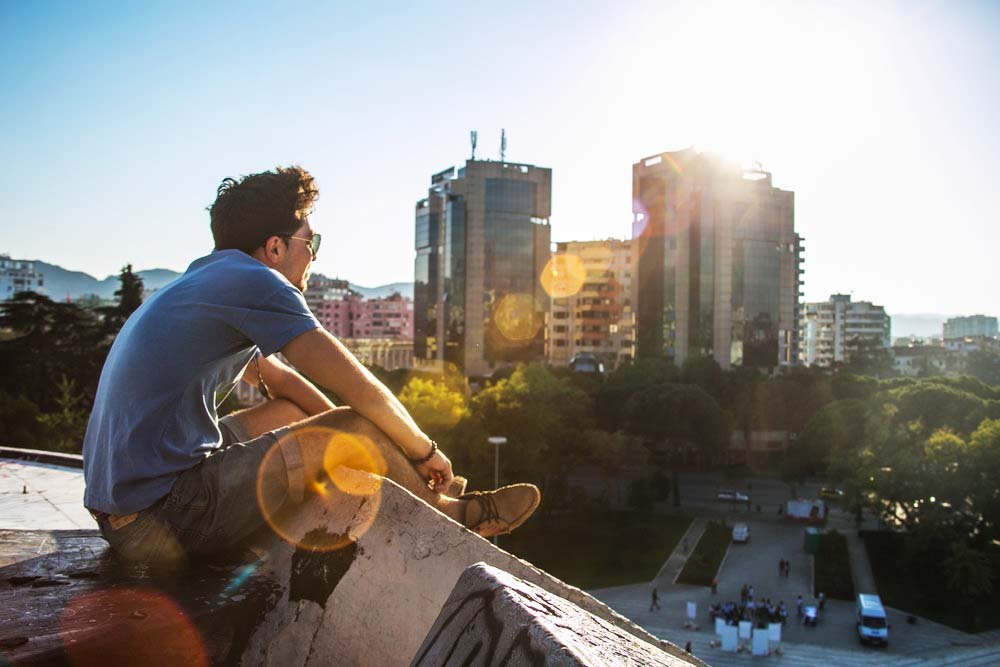 Albania had been ruled by Enver Hoxha, local dictator and communism advocate, friend of Stalin till 1985. After the ruler's death the so-called Pyramid was designed and constructed - at that time, it was the most expensive building in Albania. People say that initially the building was meant to be the mausoleum of the great commander, but according to the official line it had to be the site for International museum of culture displaying the way of Enver Hoxha's business and living.
Enver passed away, the political regime in Albania has changed, and Pyramid construction that used to be one of the highest and grandest in the city got abandoned, overgrowed with modern skyscrapers, and now it goes to ruin.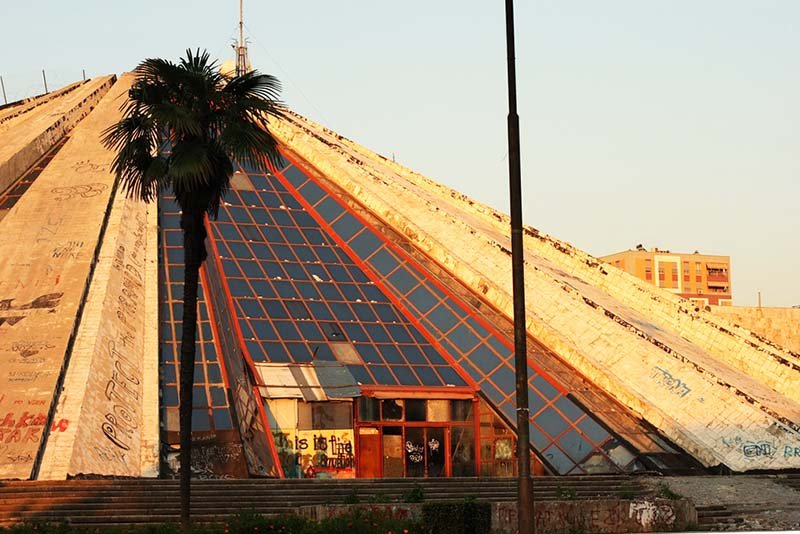 Photo: , © Antti T. Nissinen
How to do?
1. The Pyramid of Tirana is located in the square centre at the intersection of Deshmoret e Kombit and Bajram Curri avenues.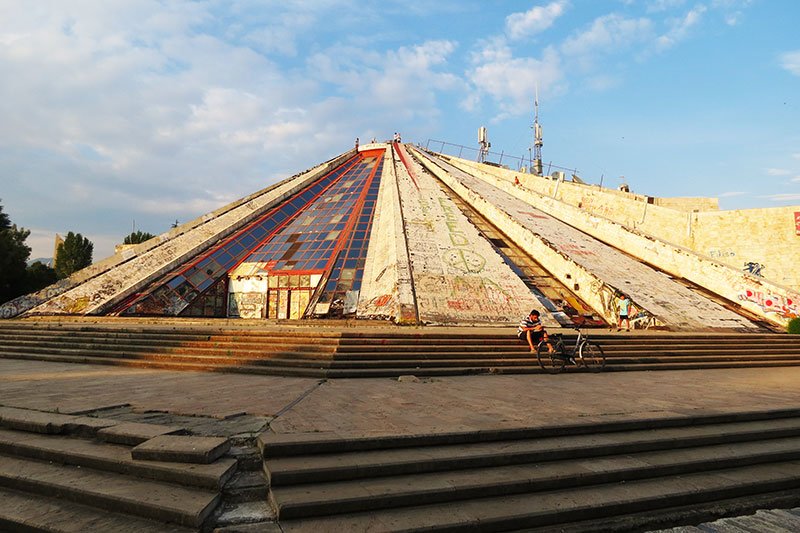 2. Back-end of the building is fenced and inaccessible. At the front it has six petals - ascents of different incline.
3. Climb the Pyramid carefully. The incline is not slippery, but your head is swimming cause you feel as if you are standing on the wall of the building.
4. On the top you'll find a little platform where you can see Albanian capital from the height of seventh floor - not too high comparing with modern buildings. However, the view is incredible.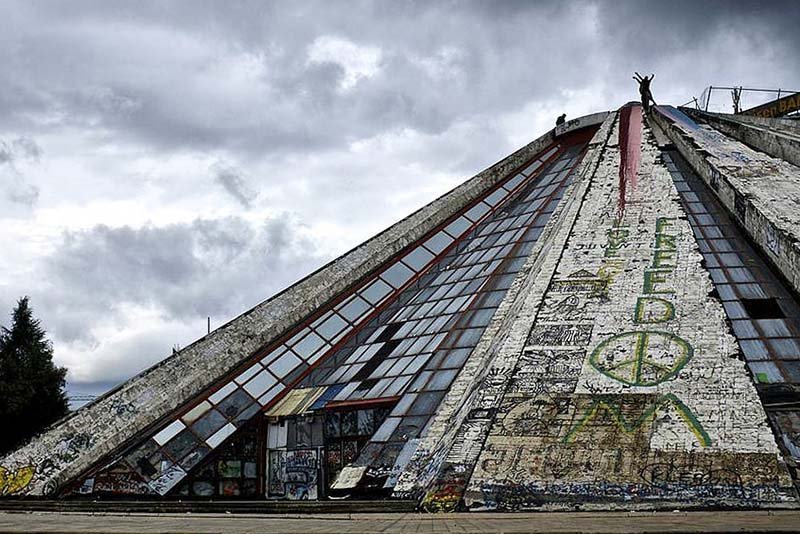 Photo: , © Jesse @flickr
Where to do?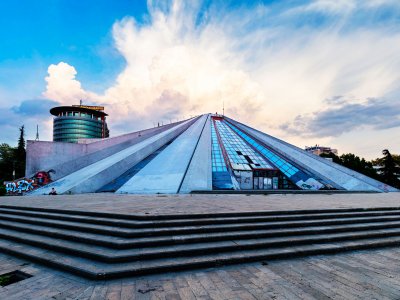 The Pyramid
The construction used to be a museum opened in 1988. It was meant to be the most expensive building ever constructed in Albania.
10
Location: Deshmoret e Kombit Boulevard
Open hours: Daily around the clock

Tips and hints
Come down the Pyramid carefully. The locals say tourists quite often get their knees and elbows injured on the Pyramid. "Communism still takes blood from people".