A unique opportunity to stroll along this empty, but not forgotten place. The main objects: an amusement park with a
ferris wheel
, abandoned cars, and other carousels, which were never destined to please children;
pool azure
; the central part of the city;
medical unit
in which the first victims of the explosion were taken on 26 April 1986; the building of the City Executive Committee, as well as the
Polesie Hotel
, Secondary School No.1, the embankment, and other places with a detailed story about them from the professional guide.
Only for citizens over 18 years old.
Day one
8:00–8:30
Group gathers near Kiev railway station at Simona Petlyura Street, 28 (parking house of the "Stolichny" house near the railway station). We pass registration and check documents.
8:30–10:00
Leaving Kiev and riding to Chernobyl exclusion zone. Guide will inform you about the rules of radiation safety. We will watch specially prepared video materials about chernobyl disaster in 1986.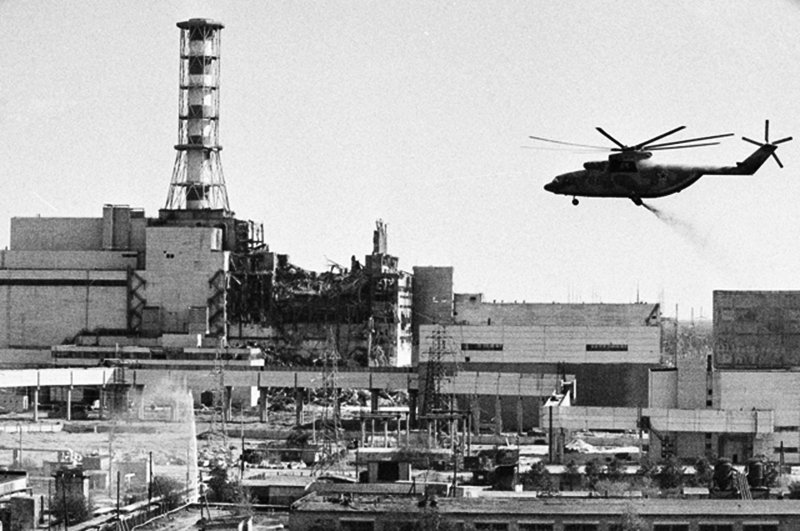 Photo: Chernobyl nuclear power plant shortly after the disaster
10:00–10:30
Arrival at the checkpoint ″Dityatki″, going through the passport check, listening the information from the local guide, who will accompany us on our way. We drive into the
30 kilometer exclusion zone
.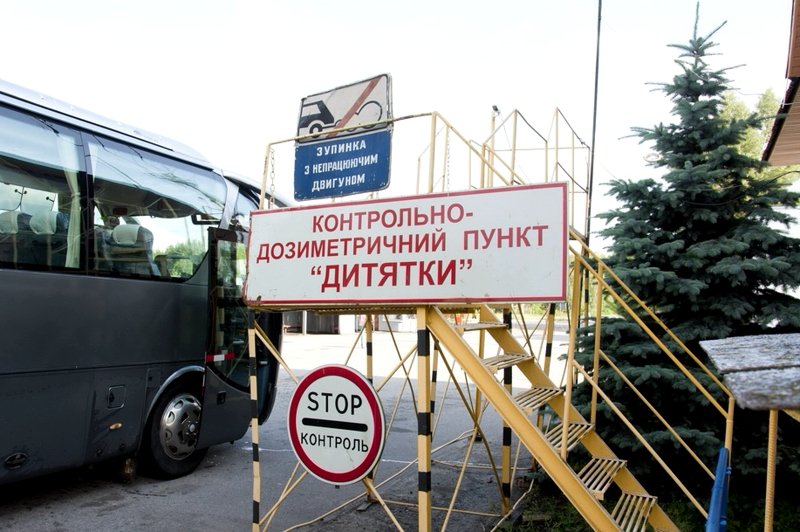 Photo: Checkpoint "Dityatki", © Alexander
10:30–12:30
Chernobyl. Here we will visit museum, Elias church, park of Glory, river port,
memorial ″those who saved the world″
and other interesting places.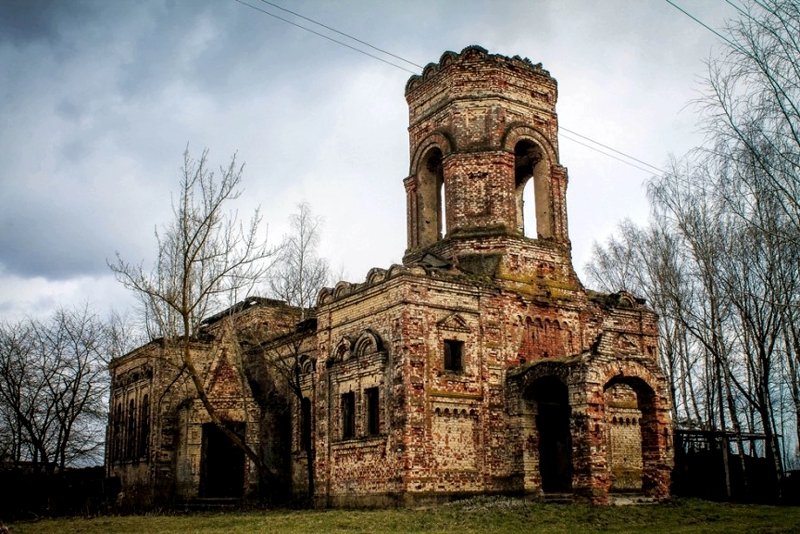 Photo: Elias church
12:30–13:30
We are moving in the direction of tragedy′s epicenter. You can see abandoned villages, memorial ″to the heroes of chernobyl″. Then we bypass
channel, where you can feed giant catfish
.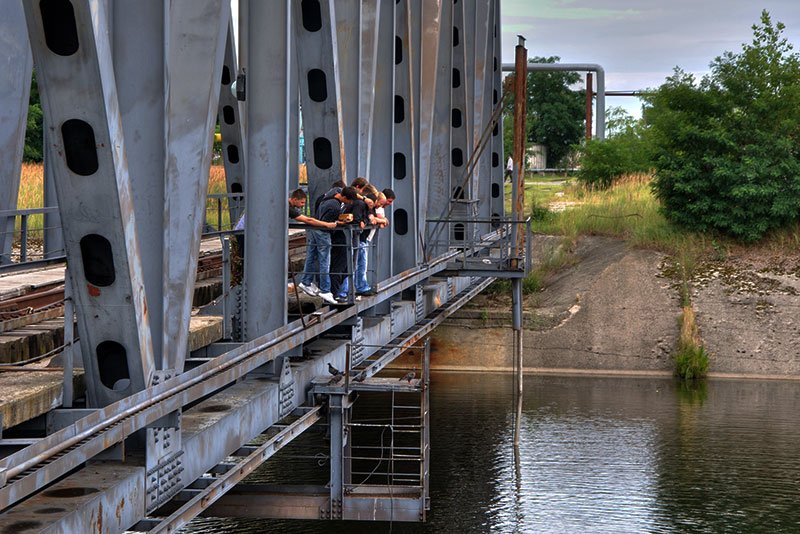 Photo: Feeding bread to massive catfish in the Chernobyl cooling pond, © Jonathan Wolfson
12:30–13:30
Reactor No 4. You will see a
new confinement
and get to know some aspects of complex engineering solutions about transformation the ″shelter″ into ecologically safe one. You will have the opportunity to talk with plant employees.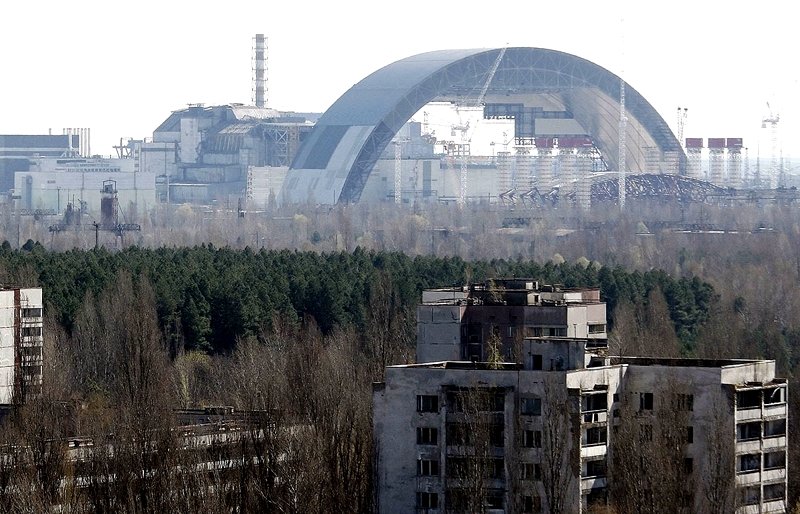 Photo: New sarcophagus
13:30–14:30
Then we move to abandoned village Zalessie. Until 1986 this village was one of the most populated in the zone. Here lived more than two thousand people. Empty houses, schools, shops are still waiting for people.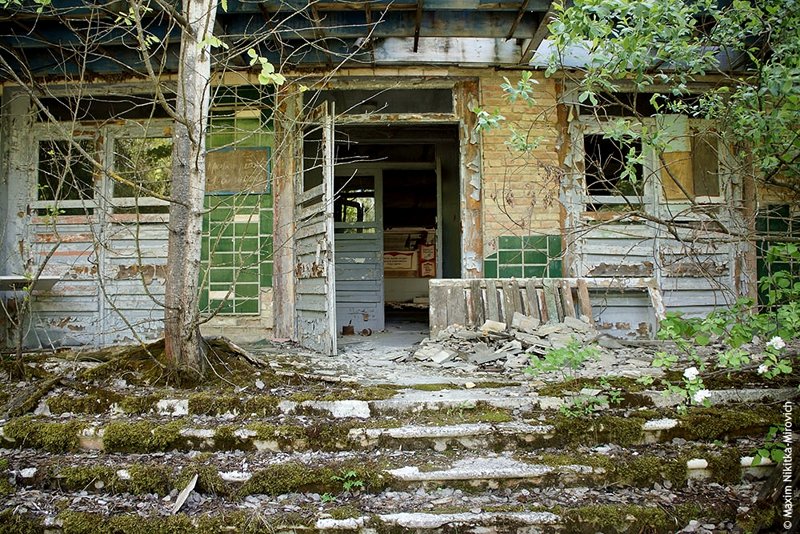 Photo: Kopachi village
14:30–15:30
Next stop is village Kopachi. It is 4 kilometers from Chernobyl. This village was developing rapidly in 1986 but after the Chernobyl accident it was damaged by radiation and buried under the ground. Monument dedicated to soldiers of WWII, kindergarten and machine-tractor station are still opened for tourists.
15:30–17:00
″Black pearl″ of the Chernobyl exclusion zone is the
Pripyat city
. You will have the opportunity to walk along this empty but not forgotten city.
17:00–18:00
Now you will see the exhibition of equipment that was used in liquidation of the chernobyl accident.
18:00–19:00
Having supper and hotel registration. Do not be worried - the radiation level here in the same as in the capital.
Day two
Day two has no time limits; the program is discussed with the group members.
09:00–20:00
Eco and hearty breakfast of fresh products.
Then we again go to the abandoned, but not forgotten city of Pripyat and our tour continues. We will visit places where people do not go on one-day tours. The most hidden corners of the city, which you will not be able to see anywhere and with anyone.
After the city of Pripyat, we will again visit
the Chernobyl Nuclear Power Plant
, as well as unfinished cooling towers of the third stage of the station. We will leave for the abandoned village of Paryshev. We will visit the not open for tourists, until recently secret object Chernobyl-2 with
the abandoned over-the-horizon radar station Duga
.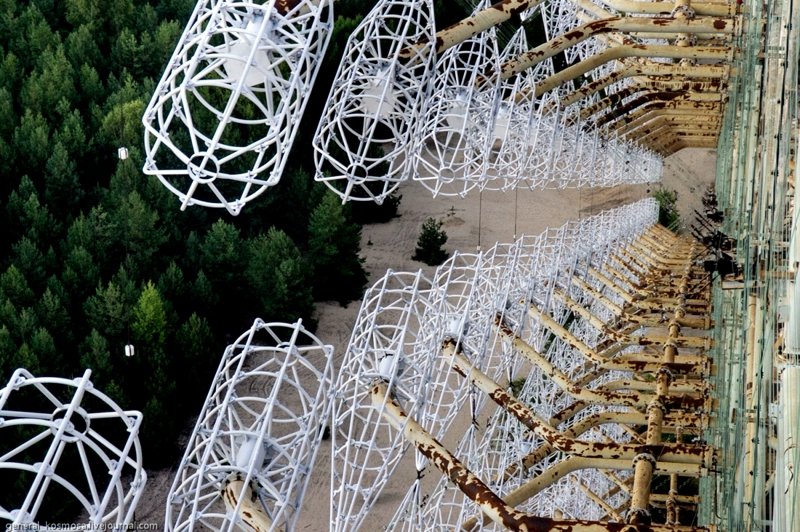 Photo: Secret Duga radar, © merlin
We share our impressions, listen to interesting stories and answers to the remaining questions, after we gather in the comfortable transport and leave the exclusion zone.
Only for citizens over 18 years old.
This tour program can be changed due to the length of daylight hours, weather conditions, and directions of the CEZ administration.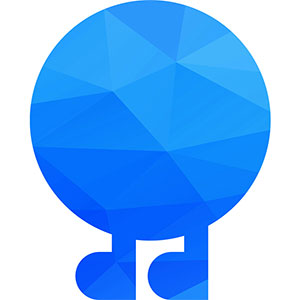 Have questions?
Feel free to contact us at any time!
Meeting point on the map
Kiev, Simona Petlyura Street, 28 (parking house of the "Stolichny" house near the railway station).
Languages:

English

Russian
Duration: two-days tour
Included: transport support, a full package of documents allowing visits to the exclusion zone, permission for photo / video shooting and guide services.
Not included: insurance (directly to CEZ) – 200 UAH, lunch (optional) – 215 UAH.
Tour schedule: daily, but you need to book at least 5-7 days before the excursion.
Book in one click

13 travellers liked this tour

Limited number of tickets. Don't miss it!
Book now