Safe
partner
Organizer
Sardinia Gate | Official website
Our specialists are really involved in the process of guests accomodation on the island. They have visited all the villas that we offer personally. We can answer all your questions on your trip's planning stage as well as if you're already on Sardinia.
Villa rentals
Do you want to save yourself from banality hotels all-inclusive, the same type rooms, noisy neighbors and a common swimming pool? In a private villa you can relax in comfort with large family or friends and enjoy your holiday to the fullest.

The apparent difference in price suggests the profitability of rental villas by the sea. If the hotel 4-star offers deluxe rooms in the range of €2000-3000 per day, the elegant villa for a large family or friendly company will cost from €10.000 to €25.000 per week, for a total of €200-450 per man!

For your service is available on request a personal chef. You can also call the masseur or beautician. Even you can be arranged private yoga classes.

If you go to the island with the kids, they will not be left without attention. You can use the services of a personal trainer on swimming.

The company "Sardinia Gate" picked for you the 5 best Villas options at different prices. Choose!

1. The villa "Butterfly"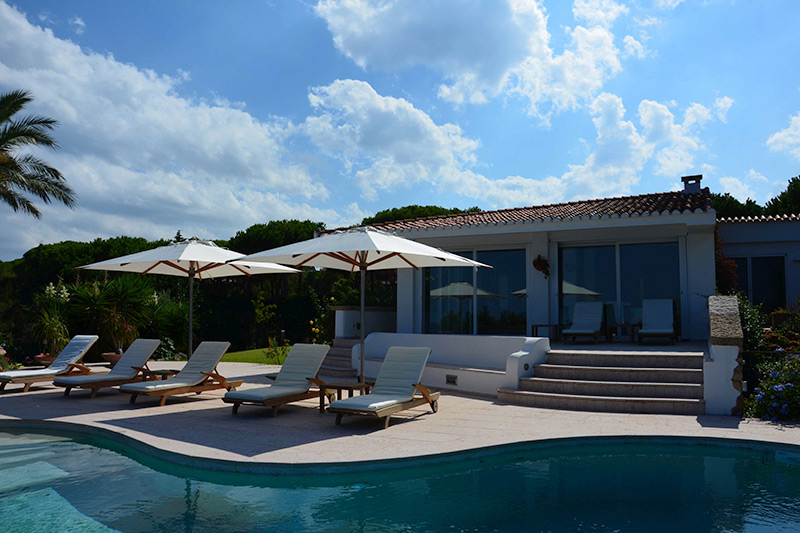 This secluded villa is located in the beautiful Marine Reserve of Capo Coda Cavallo, a few steps from the sandy beach. Private blooming garden, a swimming pool with views of the island and marine reserve Tavolara, jacuzzi and private access to the sea. The villa is surrounded by a beautiful landscaped garden plot is about 7500 m², thats why you can feel in complete seclusion away from the bustle of the outside.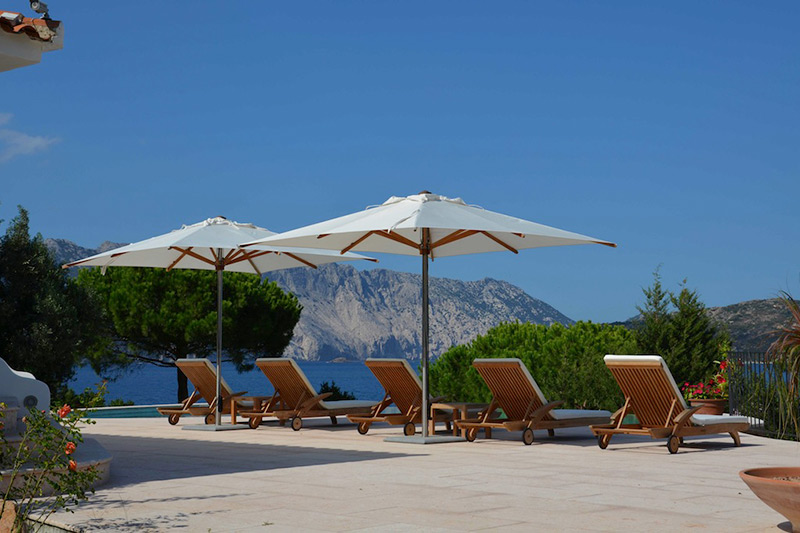 The living area consists of a bright spacious living room with large windows and beautiful views of the sea and pool, a guest bathroom. Very well equipped modern kitchen with direct access to the barbecue area with a large grill for a pig, pizza oven and stone dining table for good company.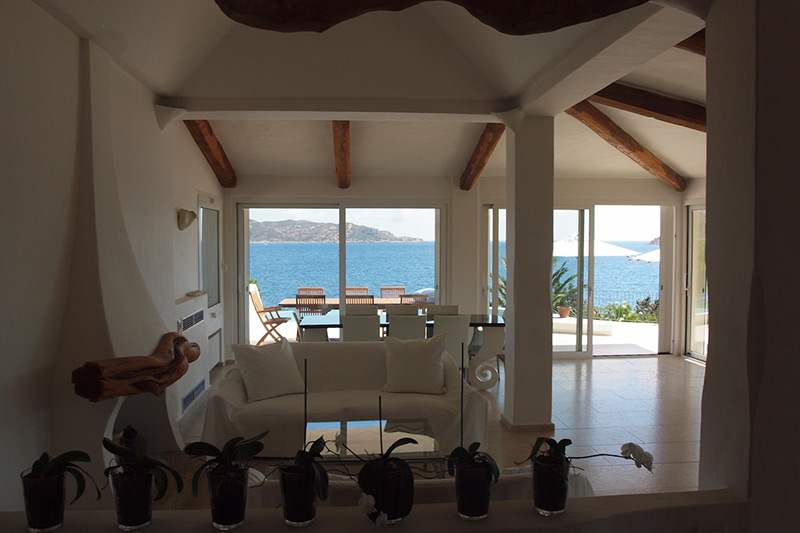 Bedroom of the villa is divided into two wings for greater privacy of guests. The first wing is composed of a large bedroom with bathroom and dressing room and access to the terrace overlooking the sea. It is also a bedroom with a double bed and a bedroom with twin beds that share a bathroom. The second wing consists of two double rooms and one with twin beds, each room has its own private bathroom with shower.

On the ground floor there is a large laundry room and utility room. In addition, there are two bedrooms and two bathrooms, which are usually used for staff.

There is internet, air conditioning, parking. Olbia Airport is 25 kilometers away.

Send Request

Price: from €10.000 per week.

2. Villa «Clarissa»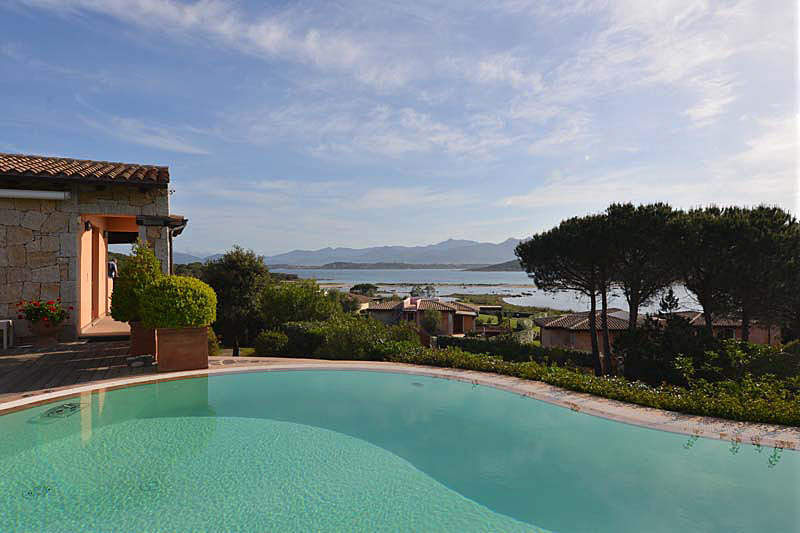 The villa is surrounded by a garden and has a covered porch, which is perfect for a nice dinner or lunch in the open air around the perimeter. BBQ is very comfortable and has everything you need.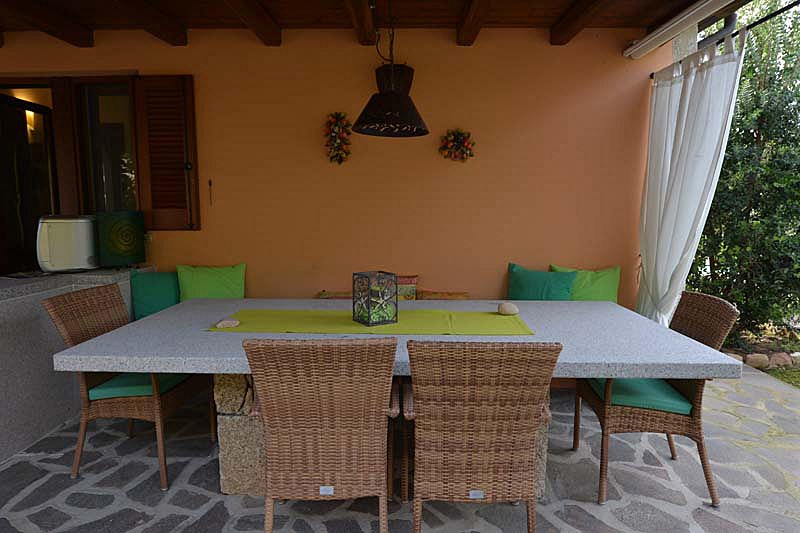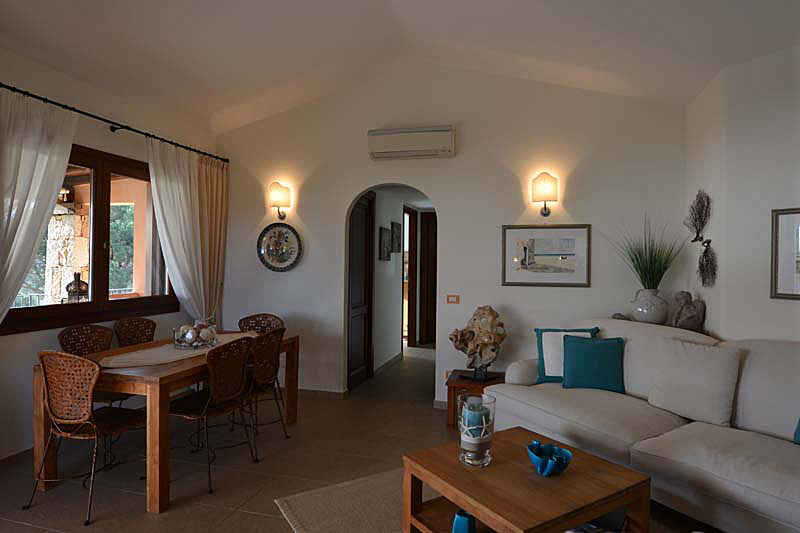 Features: Living room (2), Kitchen (2), Bathrooms (4), bedrooms (4), all beds (11 + 2), two parking spaces, air conditioning in all rooms, sea views, swimming pool, garden, barbecue area, distance to the beach 250 meters, the distance to the restaurants / bars / shops 300 meters away, Olbia airport is 17 kilometers.

Send Request

Price: from €9000 per week.

3. Luxury Villa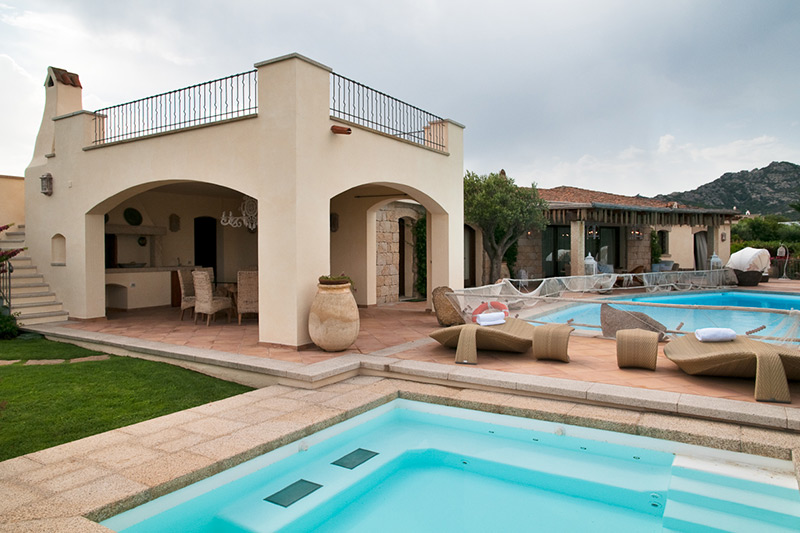 Beautiful villa with a gentle, romantic design and architecture. This modern villa is surrounded by a fantastic landscape. There are a lot of open space, porches and terraces, as well as a large outdoor swimming pool and jacuzzi.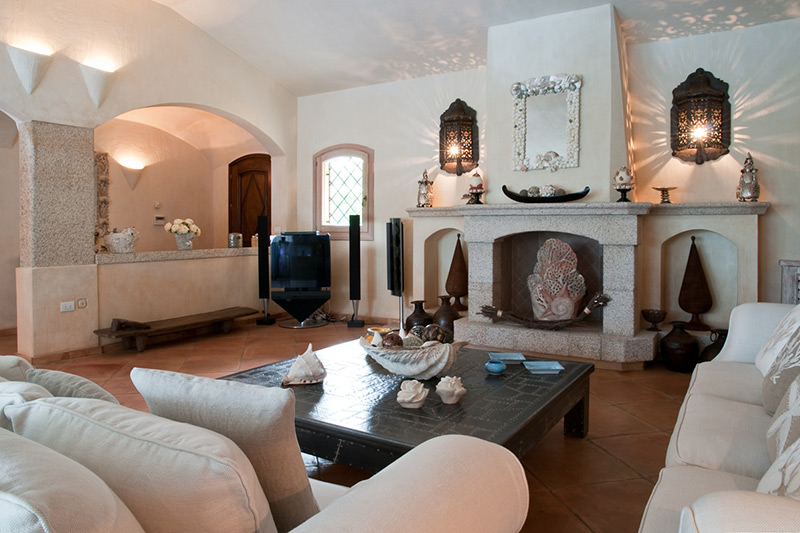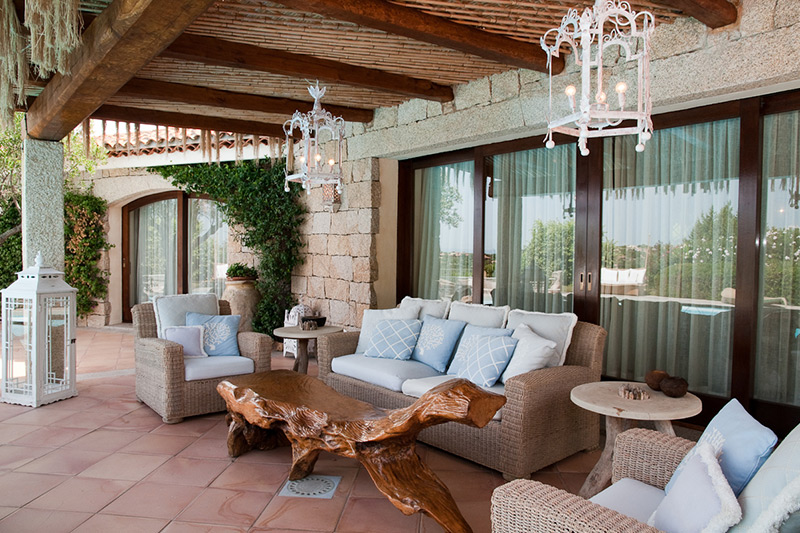 The villa is located just 500 meters from the white sandy beach. Outdoor living and dining area. Pool, perfect manicured garden, stunning panoramic views - this is a rare and exclusive villa, which offers recreation in natural surroundings and complete privacy. Costa Smeralda and Porto Cervo will be able to offer you a real opportunity to rest close to all amenities.

Send Request

Price: on request.

4. Duplex villa in the south of Sardinia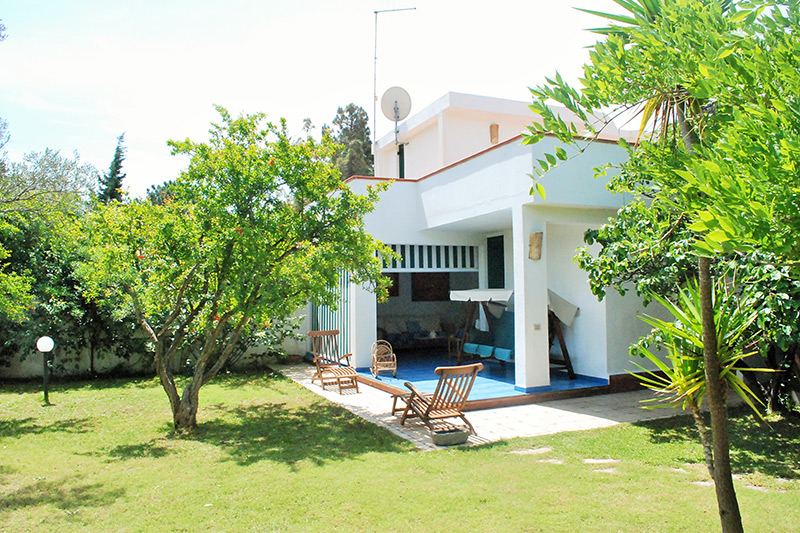 Located 35 kilometers from Cagliari Elmas Airport, and 150 meters from the white beach. The villa is located in a private club, the entrance is open only to residents of the villas. There are 2 tennis courts, playground, football field at the club. Bars and restaurants in the territory of the club. Place extremely quiet. In just a few minutes by car you can reach the popular village of Villasimius.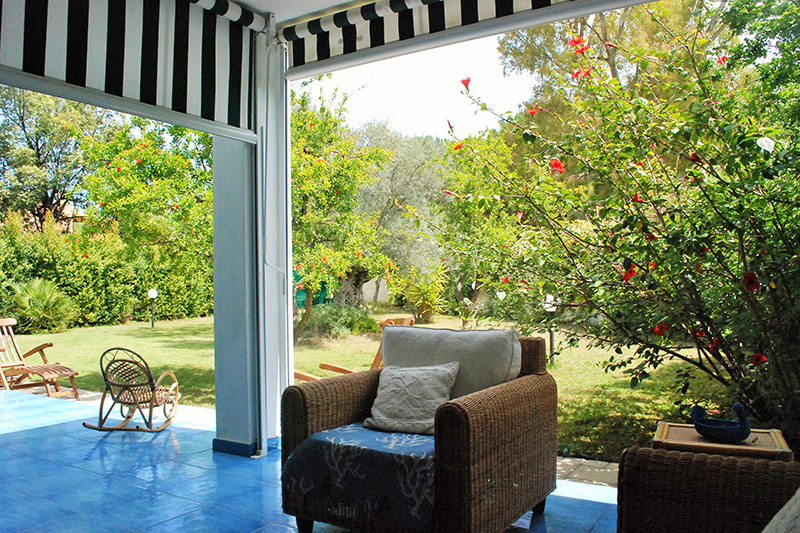 The villa has a large gated garden with fruit trees and manicured lawns, a large covered patio with barbecue, another covered patio with quality and comfortable outdoor furniture where you can relax with a glass of delicious Sardinian wine.

Features: living room (1) kitchen (1) Bedrooms (3) Bathrooms (2), children's (1), parking space (1), air conditioning, dishwasher and washing machine.

Send Request

Price: from €1200 per week.

5. Beautiful villa with pool in the south of Sardinia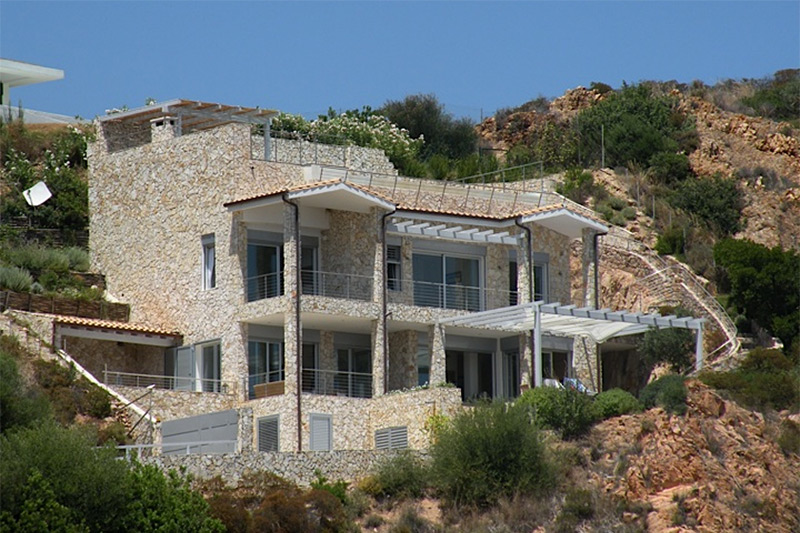 The villa is decorated with stone outer walls, built on hilly terrain and has an exceptional panoramic view of the sea. The property is located a short drive from the numerous white sandy beaches of Sardinia's south-west coast (Chia and St. Margherita di Pula) from the golf club Is Molas (27 holes), as well as the shops and restaurants of the beautiful city of Pula.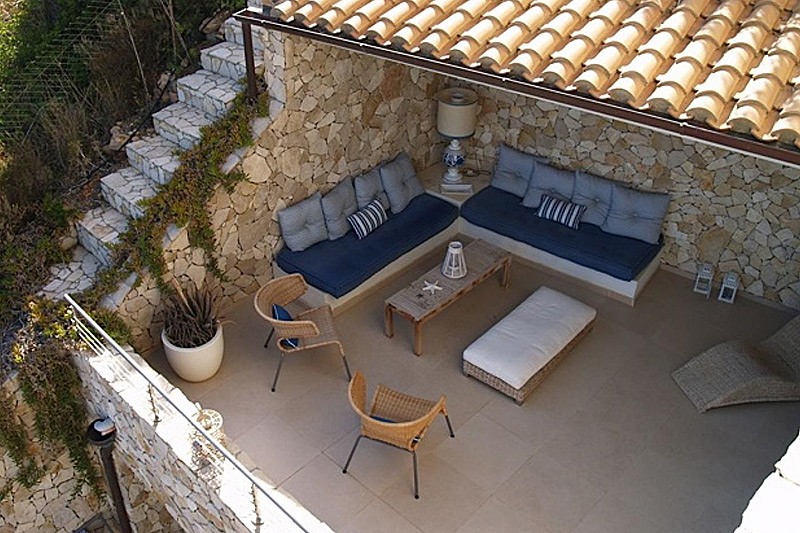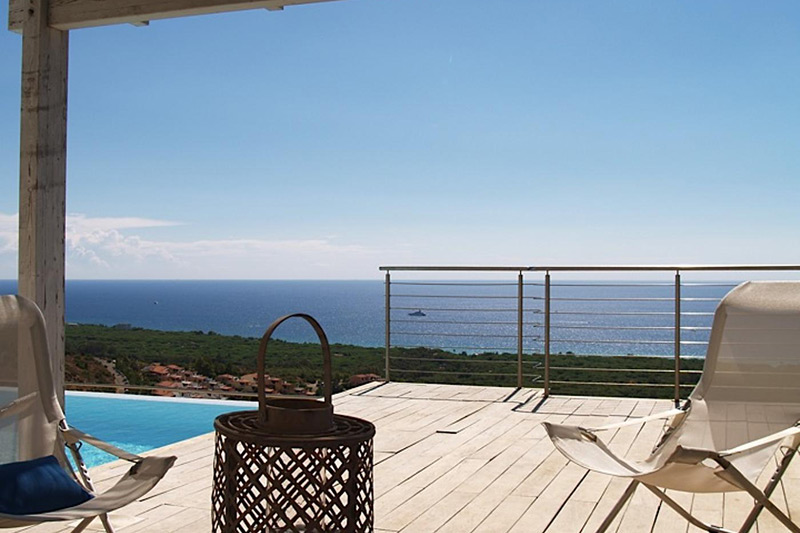 The villa has three levels, a heated rooftop pool. Convenient panoramic terraces. The bright and stylish interior, villa is decorated in a modern and attractive style.

Features: bedrooms (4 doubles and 1 single), bathroom (4), Kitchen (1), living room (1), interior and exterior dining room (2), a cellar and technical rooms, garage and parking, garden. The villa of 200 m².

Send Request

Price: on request.

Renting a villa is convenient and profitable. And certainly always indescribably beautiful!