World famous resort district in the South of France attracts by its tranquility, luxury and carelessness. During the excursion you'll get unforgettable feelings walking around the following places:
The Promenade des Anglais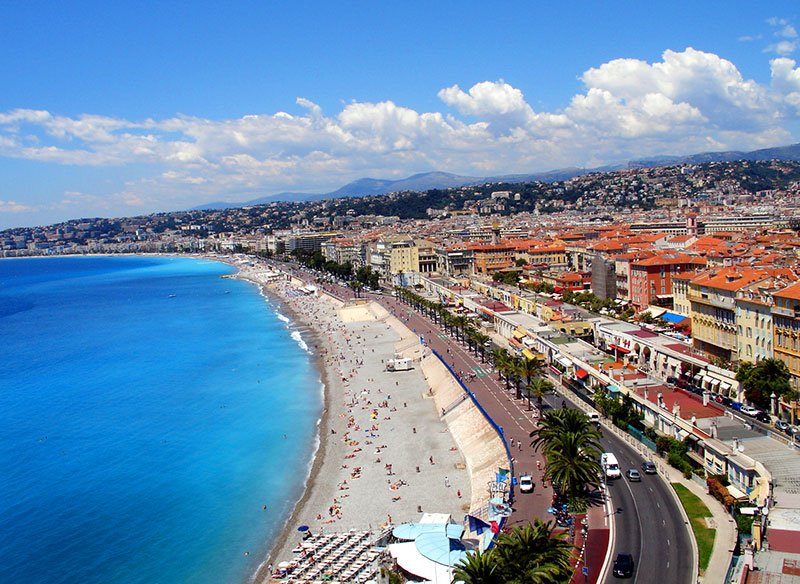 Photo: The Promenade des Anglais, © Iulian Ursu
The Promenade des Anglais is a symbol of Nice and the most glamorous artery of the city. A 6-kilometer promenade stretches from the airport to the Quai des États-Unis imitating the bay curve named the Bay of Angels.
The Place Massena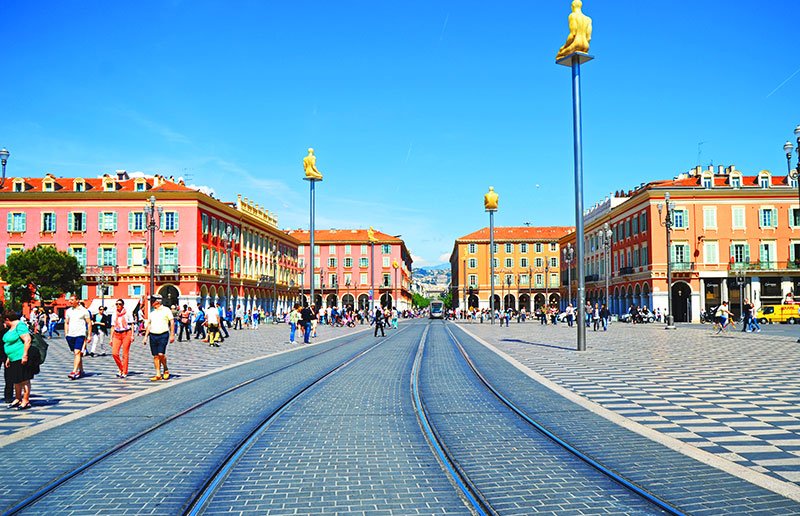 Photo: The Place Massena, © Tamas
Unusually beautiful Massena square doesn't take a back seat comparing with Paris ones. It is the center of the city that is almost 2 centuries old and can't help making you walk along again and again.
The Old Town - an ancient part of Nice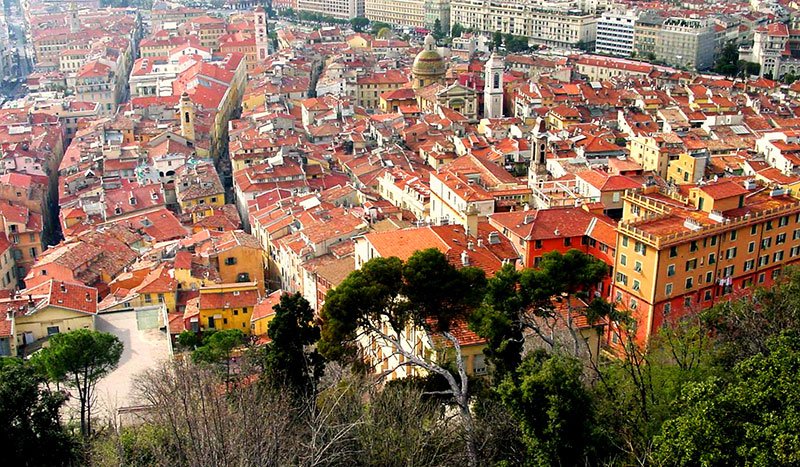 Photo: The Old Town
The main places of interest are situated in the Old Town. This is an old part of the city where it is easy to get lost but where there is no desire to find an exit.
The Matisse museum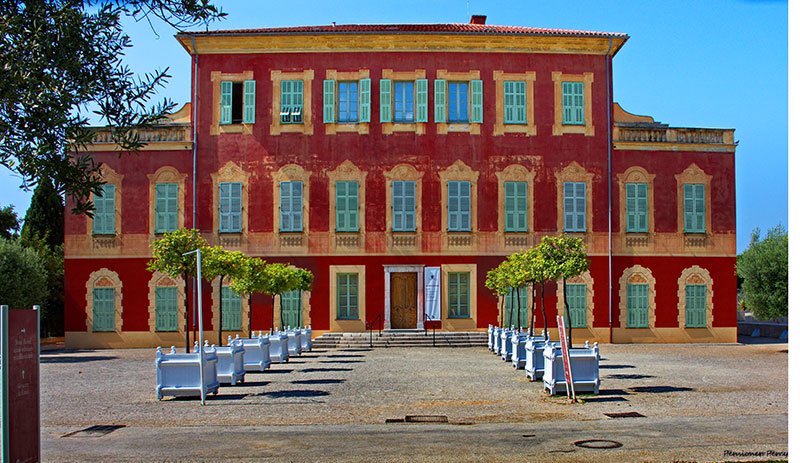 Photo: The Matisse museum, © Pensioner Percy
The Matisse museum in Nice is a place where the artist created works that later became world famous masterpieces. Exposition of the museum includes the works of different technique and genres.
The Hotel Negresco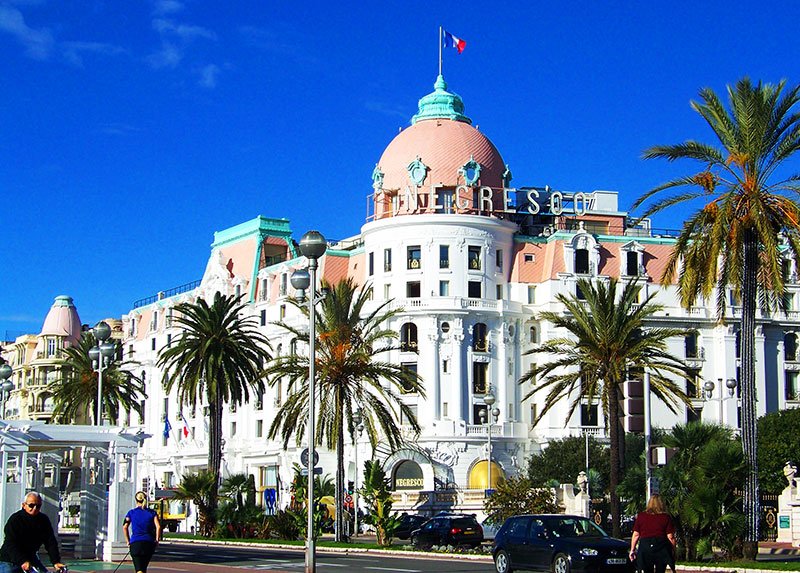 Photo: The Hotel Negresco
The Hotel Negresco is one of the brightest example of modern in its peak. The Grand Hotel Negresco is the most trophy hotel not only in Nice, but all around the Cote d'Azur.
La Colline du Chateau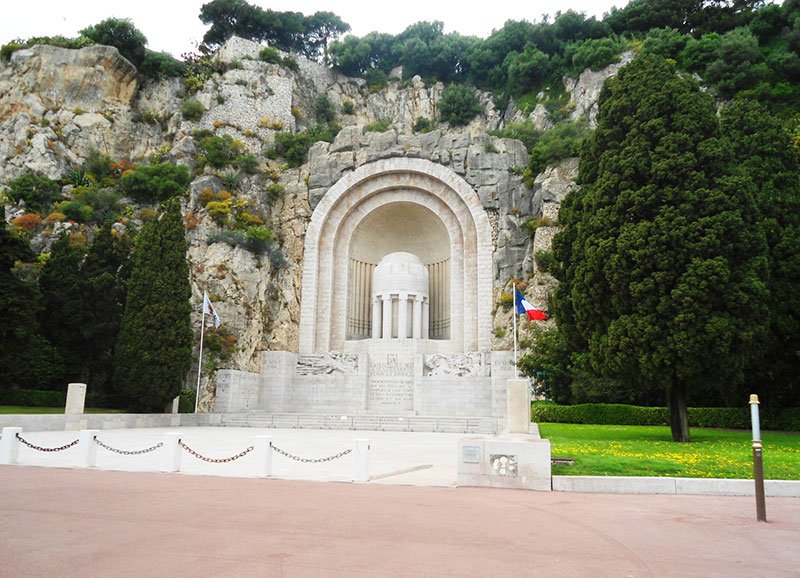 Photo: La Colline du Chateau
Once it was a suburb of Nice, later a full-featured city district Cimiez. La Colline du Chateau in Nice is the main historical sight of the city. It is the place where the ruins of anicien roman settlement Cemenelum are situated, an ancient predecessor of modern Nice.
Languages:

English

Russian

Italian
Duration: 5-6 hours
Included: transfer from Milan and back
Not included: (optional) license guide - €150
Tour schedule: start time by agreement
Book in one click

3 travellers liked this tour

Limited number of tickets. Don't miss it!
Book now