Drive a jeep over sand dunes
#14 of 74 things to do in Dubai
Are you a fan of extreme adventures? A jeep ride in the desert is one of the most popular entertainments in Dubai. This high-speed ride among desert landscapes will tickle your nerves.

The Arabian Desert is perceived as a whole life form, which has its unique specific features. Golden sand dunes, wonderful animals and vegetal life of the desert will definitely charm you. And when a desert ride on a four-wheel jeep comes into play, any adventure seeker will hardly resist!

Sand dunes descends can be straight or lateral. And when huge sand whirls rise, travelers usually have mixed feelings of fear and delight.
Where to do?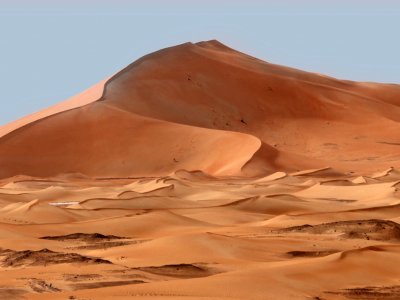 Desert Conservation Reserve
This huge Conservation Reserve covers the fifth part of the country and serves as a shelter for lots of endangered species of animals and birds.
140
Dubai
Open hours:
Monday - Saturday from 09:00 am to 05:00 pm; Sunday from 07:00 am to 05:00 pm
Phone:
+971 4 8098710
Official website:
http://www.ddcr.org/en/
Tips and hints
it is recommended not to eat too much before the ride and take some water with you.