Visit a contemporary art exhibition
#7 of 20 things to do in Abu Dhabi
Manarat Al Saadiyat is a unique cultural center on Saadiyat Island, where any volunteer has an opportunity to learn about the contemporary art. One of the 4 spacious halls of the exhibition center houses the central gallery. Both unique museum exhibit items and pictures by amateur painters are on display here.

The center is equipped with state-of-the-art LCD screens. These original virtual books enable you to get familiar with the history of Saadiyat Island and its cultural heritage.
Where to do?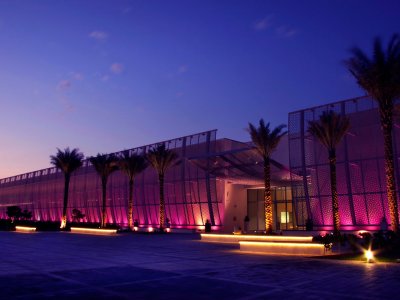 The Manarat Al Saadiyat Museum
Here you can get familiar with the contemporary art and find out more about the history of Saadiyat Island. The museum holds all kinds of exhibitions of local and foreign masters.
19
Abu Dhabi
How much?
one of the most grand-scale cultural centers of Abu Dhabi is open for visiting absolutely free of charge daily from 10:00 am to 08:00 pm.