Feed seagulls in the gulf
#9 of 20 things to do in Abu Dhabi
Behind the Abu Dhabi theatre, there's a solitary place with a wonderful panoramic view: the blue waters of the Persian Gulf, the gigantic skyscrapers in the distance, looking as if they're holding the sky on their shoulders, and the seagulls circling over the water. Feeding the restless birds and seeing the city from a different side will let you have a better understanding of it.

To take in the atmosphere of Abu Dhabi, sometimes it is enough just to walk along its streets, marvel at the promenade and the majestic edifices, stay one on one with the nature. These simple, but profound things have their special meaning.
Where to do?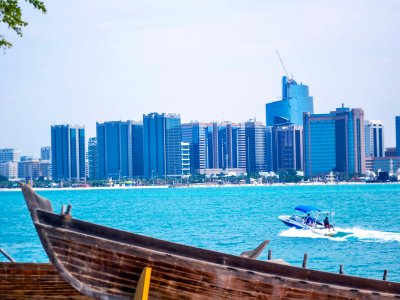 The Persian Gulf
The Persian Gulf is the Middle East itself, revealing in its full, with the old traditions and charm of ancient Arabic fairy tales.
15
Abu Dhabi