Private tour:
€55
per person (discount for group of more than 2 people).
Group tour:
€30
per person.
Book online
The tour consists of 2 parts: "A Walk Through the Centuries" strolling will tell you more about the history of glorious Republic of Dubrovnik and all about its impressive fortification system. And "Game of Thrones" walking tour will give an unforgettable experience for all fans of this popular series. You'll discover all Game of Thrones filming locations in the old town of Dubrovnik, as well as similarities between Dubrovnik and King's Landing.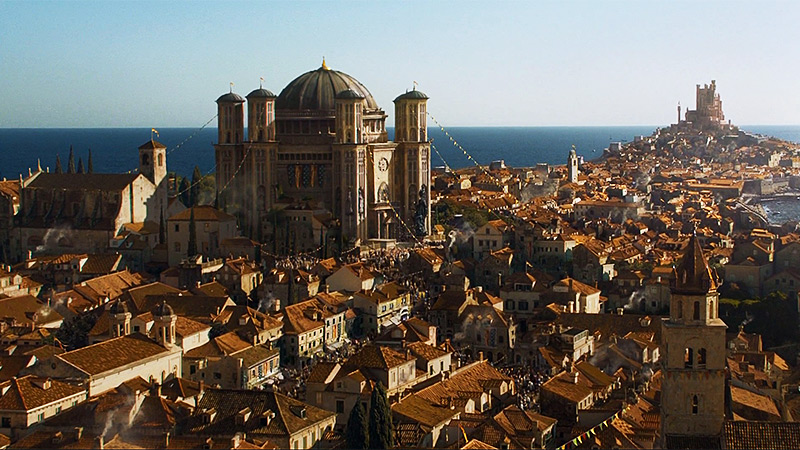 In the course of "Walk Through Centuries" walking tour you will learn how the city and its walls grew and for how long; what was life like in the golden age of Dubrovnik Republic and how is it today. All the most interesting stories about all of city's landmarks will be told. You will find out about Rector's Palace, Dubrovnik cathedral, Sponza Palace, Franciscan monastery and much more...
You will also discover the story of Homeland war of 1990's when Dubrovnik was attacked and bombed for the first time in its history and how the city was restored.
Then you'll see Dubrovnik as you've seen it in HBO's TV spectacle Game of Thrones. With almost no makeup Dubrovnik represents King's Landing.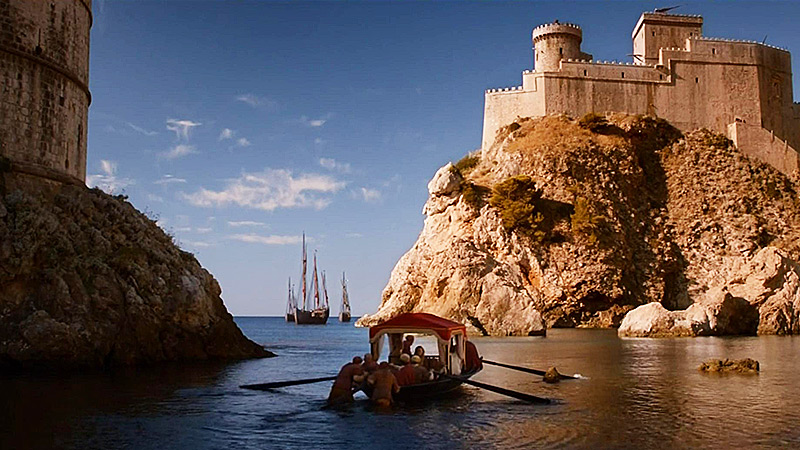 During Game of Thrones walking tour you'll get to see for yourself why exactly producers of HBO have chosen Dubrovnik as one of the most important places in the show. You will be taken through all the parts of the Old City as well as outside the City Walls to locations of the most memorable scenes from this ongoing cultural phenomenon.
During the tour we will see:
• Park Gradac – site of Joffrey's wedding and premature death
• Royal castle, known in the show as Red Keep
• Ancient House of Undying from where Daenerys Targaryen saved her kidnapped dragons
• Blackwater Bay - site of the epic battle for control of King's Landing
• Location of popular uprising against King Joffrey
• Great Sept - the center of religious worship for the Faith of Seven
• Legendary brothel - Tyrion's favorite place in King's Landing
• Cersei's Walk of Shame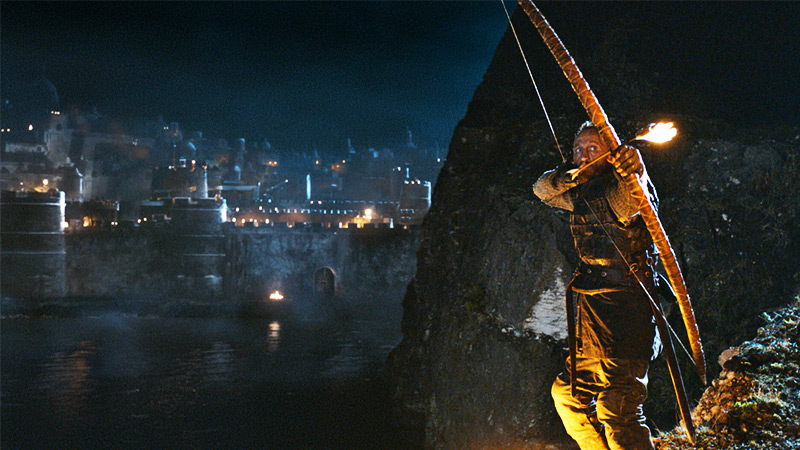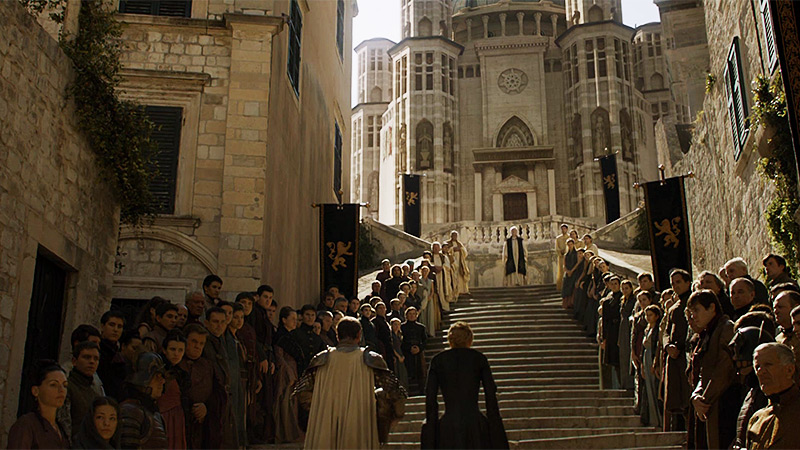 As a conclusion of the tour - have a seat and take a sword in your hand on the replica of the Iron Throne (free of charge for our guests), and take a picture with you as a little souvenir from King's Landing.
Duration:
3 hours.
Group:
1 and more people in a private tour. Up to 10 people in a group tour.
Tour schedule:
we advise tours that start earlier in the morning or late afternoon when temperature is lower.
Included:
ticket fees, picture on the replica of the Iron Throne.