Adult price:
€100
.
Children price
(2-12 years):
€50
.
Book onlinewith 10% discount
Dedicate a whole day for trip around Elaphite Islands aboard a luxury cruise boat that will send you on an unforgettable journey in the company of experienced guides and professional fishermen, the work of which you can watch with your own eyes.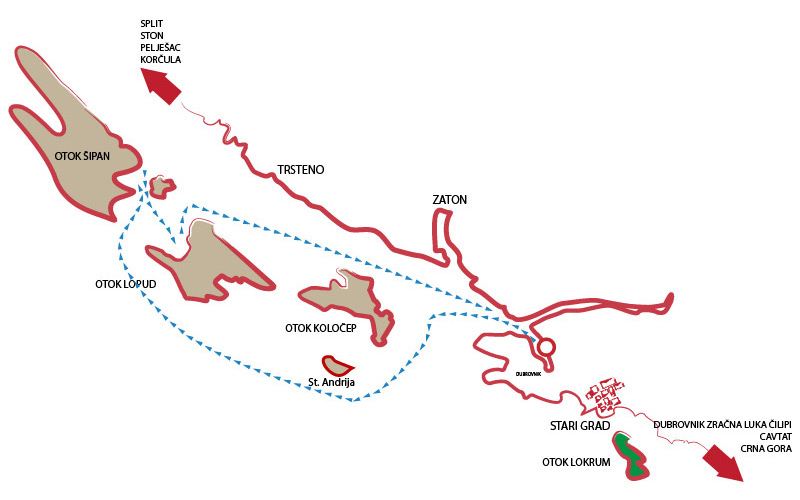 9:30
departure from the Port Gruž towards the open sea. While sailing the guests enjoy homemade liqueurs and traditional sweets. Near the islet of St Andrew a fishing net is lowered into the sea and dragged for approximately two hours. In the meantime, the guests enjoy cold starters. The highlight of this unique experience is pulling out the fishing net and sorting the fish.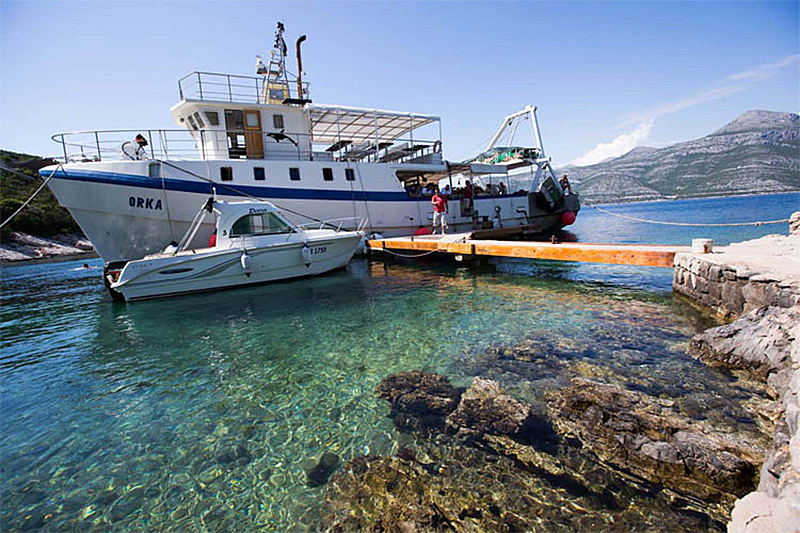 After getting to know various 'inhabitants' of this part of the Adriatic Sea, guests enjoy the sail towards the island of Šipan, that is Suđurađ, the most authentic fishing village in Dalmatia - swimming in the open sea. The guests take a short stroll to the family farm Daničić, which is well-known for producing high quality olive oil and wine. They will be given an opportunity to taste wine and to purchase these homemade products. Since this magnificent island is a perfect place to take a time out, escape the crowds and soak up the sun, the guest will be given some time to relax, whether in the sea or in the shade, while a delicious lunch with freshly caught fish is being prepared on board.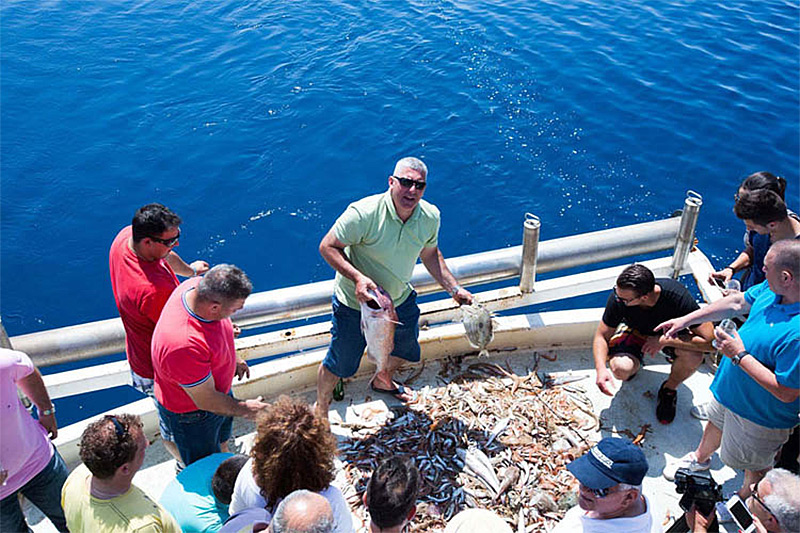 14:30
Sailing to the island of Ruda while enjoying fish delicacies and local wine. Follows a brief visit to the island of Lopud.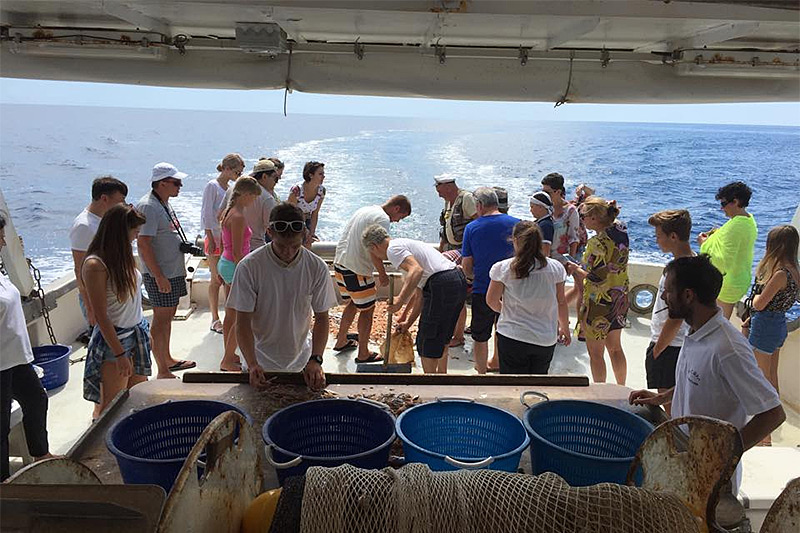 17:30
Return to Dubrovnik. The guests are served a special dessert.
This tour will give you a lot of pleasant experiences, acquaint with the peculiarities of the life of Croats, give an opportunity to go fishing, and also you will try a seafood dish, while you admiring the nature of Croatia!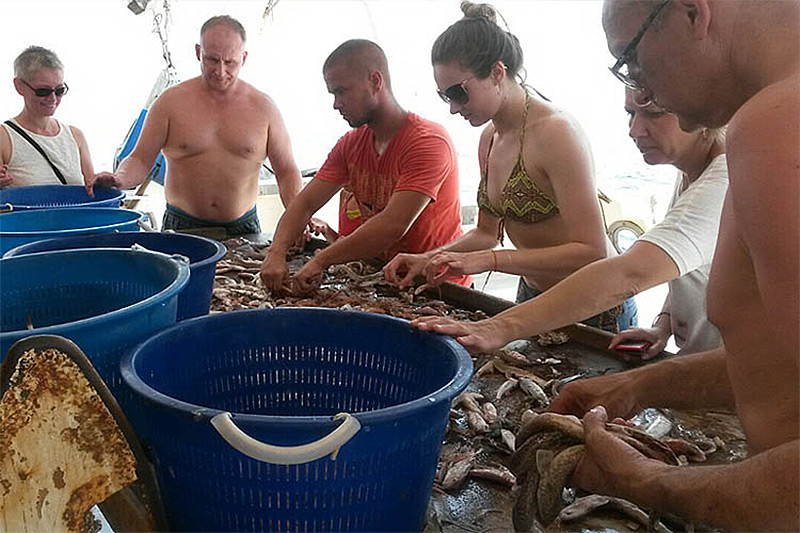 Duration:
9 hours.
Group:
maximum number of guests on the yacht is 56 but we limited to 30 because we want our guests have more space and privacy.
Tour schedule:
from 9:30 am to 5:30 pm.
Meeting point in Dubrovnik:
Port Gruz.
Included:
transportation, a guide, four-course lunch, beverages and wine tasting at the family farm.