Private tour:
€65
per person (discount for group of more than 2 people).
Group tour:
€45
per person.
Book online
The tour consists of the "City Walls Walking" and other main historical sights of the city as well - "A Walk Through the Centuries".
Dubrovnik was added to UNESCO World Heritage List 1979 mostly due to its magnificent and perfectly preserved walls. A visit is an absolute must for a traveler who wants to truly experience Dubrovnik. Magical, magnificent, historical, traditional and cosmopolitan - all that and more is true of Dubrovnik.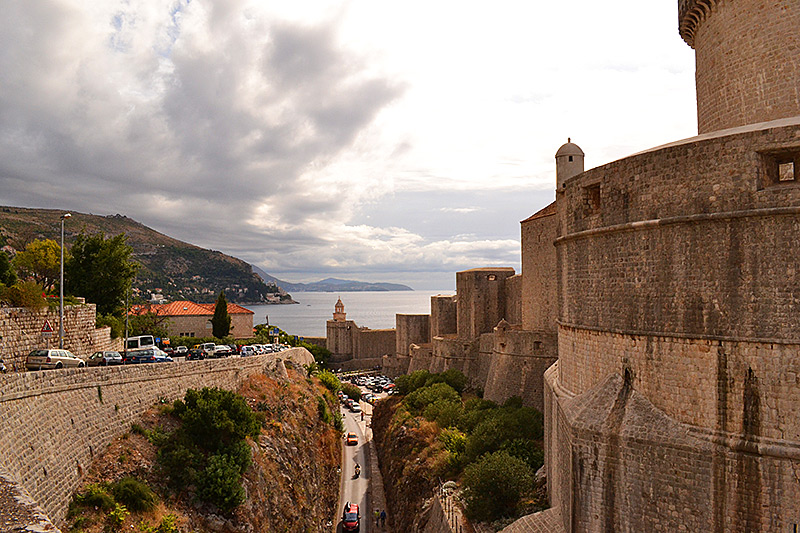 On the City Walls Tour the guide will embark with you on a journey through centuries of Dubrovnik history, from its inception, golden age and finally, its fall. Secrets of this impressive, 2 kilometers long fortification system will be revealed.
Walk along the walls will show you the ever changing angle on the Old City and surrounding aquatorium, providing the ability to capture some beautiful photos.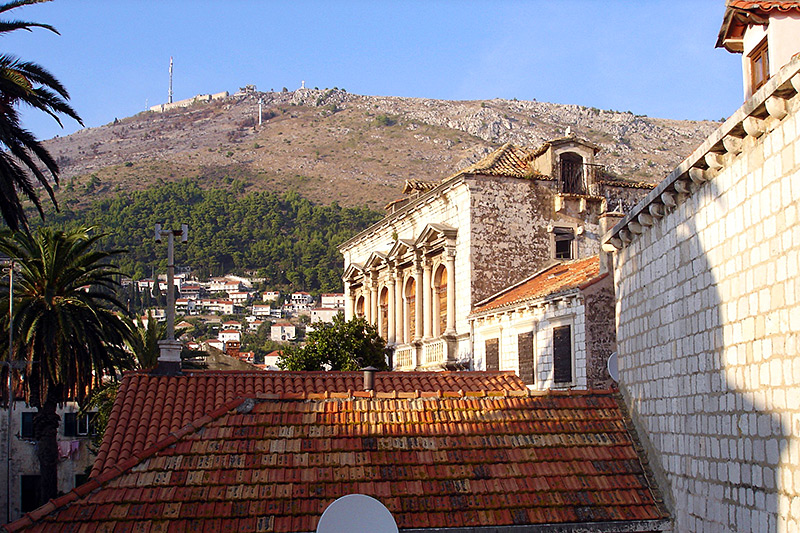 In the course of the "Walk Through Centuries" walking tour you will learn how the city and its walls grew and for how long; what was life like in the golden age of Dubrovnik Republic and how is it today. All the most interesting stories about all of the city's landmarks will be told. Find out about Rector's Palace, Dubrovnik Cathedral, Sponza Palace, Franciscan monastery and much more...
Discover the story of Homeland war of 1990's when Dubrovnik was attacked and bombed for the first time in its history and how the city was restored.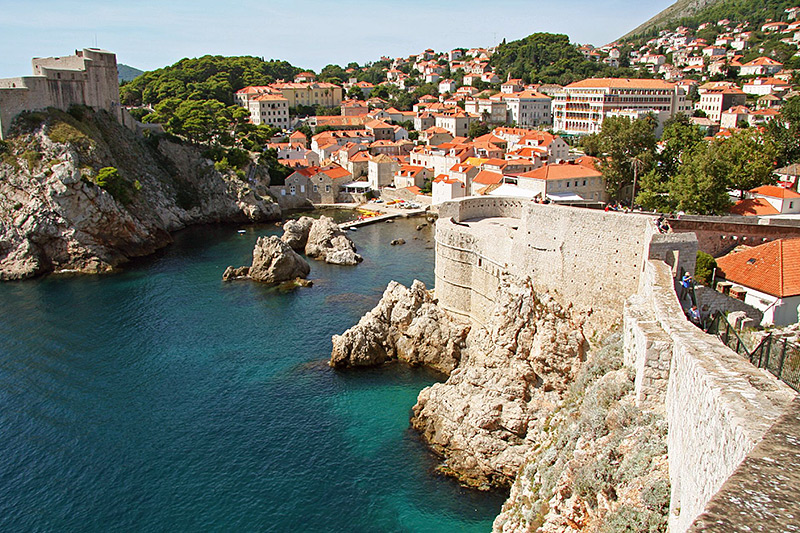 Museum city that still houses numerous population, where tradition met modern and smiled. Once a world trading power to be reckoned with, with one of the best preserved fortification systems on the planet.
To walk this city with an expert guide is a special experience.
Duration:
3 hours.
Group:
2 and more people for a private tour. Up to 10 people in a group tour.
Tour schedule:
we advise tours that start earlier in the morning or late afternoon when temperature is lower.
Included:
ticket fees.