Try mascarpone
Mascarpone is cream cheese, which is produced near Milan. It is best known as one of the ingredients of delicious desserts, including tiramisu, but this cheese can be eaten as a separate dish too.

Mascarpone cheese is made from heavy cream and vinegar. Italians prefer mascarpone to butter on bread, and you should follow their example.

Buy mascarpone in a supermarket, make a few sandwiches and go to the park, where you can lay a blanket and enjoy Italian food, meeting the sunset.
More things to do in Milan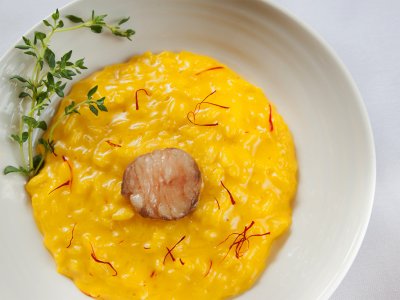 LIFEisGOOD
Try risotto Milanese
You need to taste an unusual saturated yellow rice with saffron and wine only in its homeland.
How much: from 15 euros
12
Milan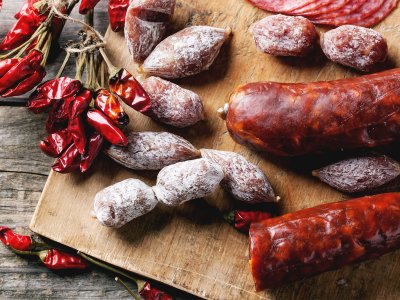 oddviser
Try salami
There are several kinds of salami, but the most delicious is Milanese salami, and you certainly need to try it in Milan.
How much: from 10 euros
12
Milan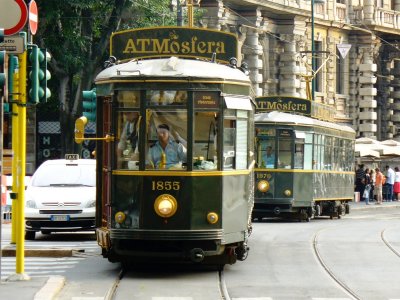 Melissa Clark
Dine in the retro tram
Perform gastronomic stroll through Milan in the retro tram, where you will not only appreciate Italian cuisine, but also see the main attractions.
How much: from 65 euros
7
Milan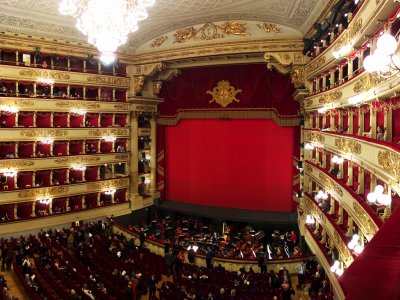 Mickey Collins
See the opera at La Scala
Visit one of the most famous opera houses in the world where the great operas premiered.
How much: from 25 euros
27
La Scala theater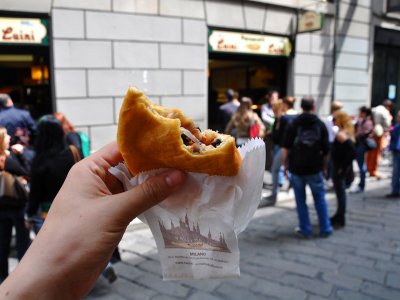 Kateryna Plakhotna
Try panzerotti by Luini
The best panzerotti in Milan you can buy only by Luini, and you should try them - especially panzerotti with tomatoes and mozzarella.
How much: from 3 euros
17
Luini Panzerotti
oddviser
Try ossobuco
Try "solar" dish of cuisine of Milan - delicious veal shank with traditional risotto!
How much: from 15 euros
14
Milan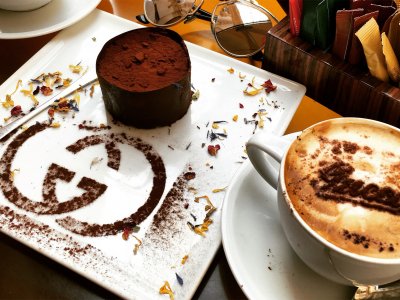 Alex Like
Drink coffee in a Gucci Café
Take a break from shopping and sit down with a cup of coffee in a Gucci Cafe, where everything breathes romance of fashion brand.
How much: from 5 euros
17
Gucci Café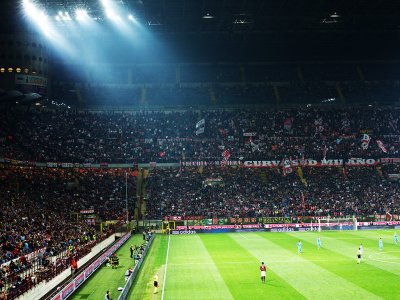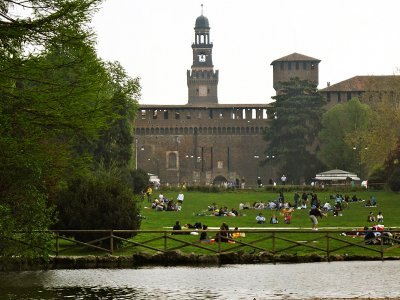 Joan Naples
Have a picnic near the Sforza Castle
Take a walk in the park at the Sforza Castle, feed the birds at the pond, and have a small picnic on the lawn, watching the locals.
How much: free
18
Sempione Park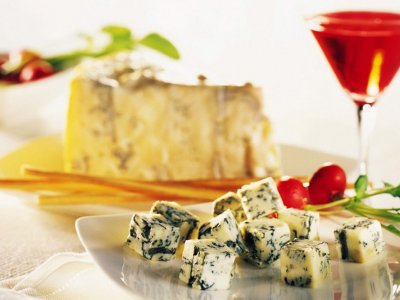 Eugene Krasowski
Try Gorgonzola
Become a real foodie and try Italian Gorgonzola blue cheese with mold, which gives it a distinctive tangy flavor.
How much: price unknown
26
Milan Guest
Share an idea!
Have an adventure or entertainment idea that we don't have yet? Share your idea with other adventure-seekers!
−
*photo credit https://passionandcooking.wordpress.com