Try Gorgonzola
Gorgonzola cheese is produced in a small village near Milan, and it is considered a special delicacy that is served before the meal as an appetizer. Cheese is known by mold is added in it.

There are two kinds of Gorgonzola: Cremificato immature cheese with a sweet flavor and Gorgonzola Piccante, which matures for several months and quite spicy.

Gorgonzola cheese is most often used as an appetizer to a good wine, but it is good in salads, with fruits, honey, vegetables.

At the restaurant you can order a cheese plate, where is sure to be gorgonzola, or buy a head cheese on the market or in the supermarket.
More things to do in Milan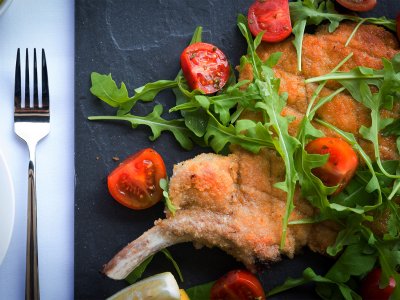 Kateryna Plakhotna
Try cotoletta alla Milanese
You need to try a delicious schnitzel straight from the Middle Ages in Milan, which is still fighting for the right to be called the capital of cotoletta.
How much: from 14 euros
19
Milan

Eugene Krasowski
Climb to the roof of Cathedral
On the roof of the cathedral you will see the Gothic towers and fantastic views of Milan.
How much: from 8 euros
45
Milan Cathedral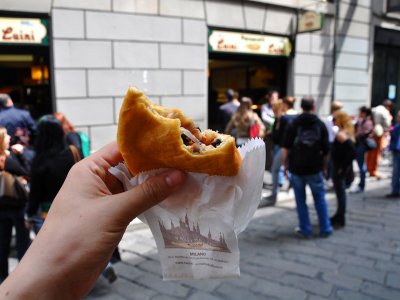 Kateryna Plakhotna
Try panzerotti by Luini
The best panzerotti in Milan you can buy only by Luini, and you should try them - especially panzerotti with tomatoes and mozzarella.
How much: from 3 euros
17
Luini Panzerotti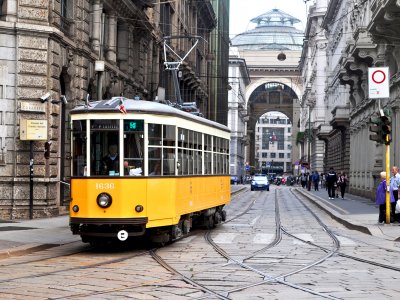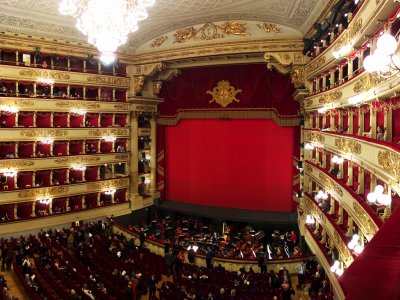 Mickey Collins
See the opera at La Scala
Visit one of the most famous opera houses in the world where the great operas premiered.
How much: from 25 euros
27
La Scala theater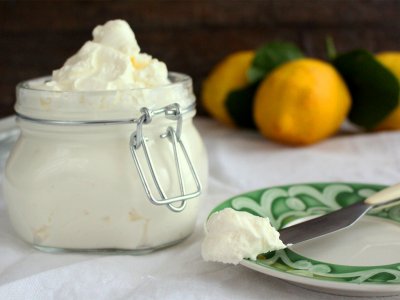 Maybe Me
Try mascarpone
Mascarpone is better known as an ingredient in tiramisu, but you can try it just as it is and enjoy its delicate creamy taste.
How much: price unknown
7
Milan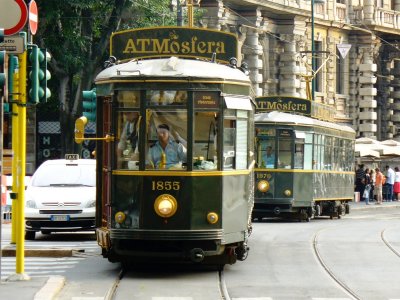 Melissa Clark
Dine in the retro tram
Perform gastronomic stroll through Milan in the retro tram, where you will not only appreciate Italian cuisine, but also see the main attractions.
How much: from 65 euros
7
Milan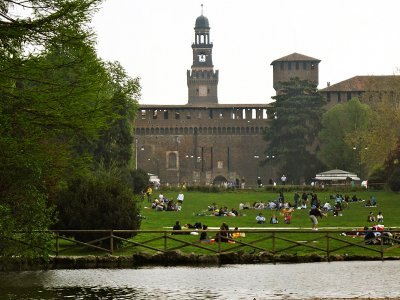 Joan Naples
Have a picnic near the Sforza Castle
Take a walk in the park at the Sforza Castle, feed the birds at the pond, and have a small picnic on the lawn, watching the locals.
How much: free
18
Sempione Park
oddviser
Try ossobuco
Try "solar" dish of cuisine of Milan - delicious veal shank with traditional risotto!
How much: from 15 euros
14
Milan Guest
Share an idea!
Have an adventure or entertainment idea that we don't have yet? Share your idea with other adventure-seekers!
−
*photo credit http://www.iloveitalianfood.org