Try light Arabic coffee
Drinking coffee is a particular ritual in the UAE; locals have a cult of coffee. They drink it daily and in large quantities. The most popular and the most favorite among the local varieties is the light Arabic coffee, made of raw coffee beans. It is enriched with spices and traditional Arabic recipes.

They brew coffee in the Arab jezves; no coffee machines are allowed. A drink is served in the traditional Arab coffee pots and poured into small bowls. Often, a cup of coffee is accompanied with long talks. Dawn coffee flavored with cardamom is just the thing.

To fully experience the atmosphere, taste, aroma and the attitude to the drink, you should drop into one of the local coffee shops, where twilight prevails. Locals believe tha the semi-darkness reveals the true taste of coffee.
More things to do in Dubai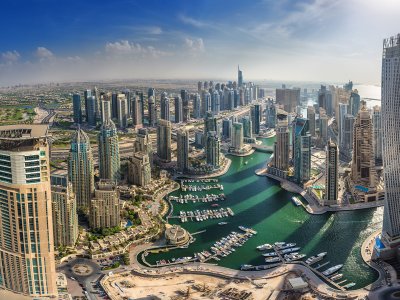 Margaret Cain
Get on the top of the Burj Khalifa
Get on the observation deck of the world's highest building - the view from up there is just fascinating!
How much: from 125 dirhams
35
Burj Khalifa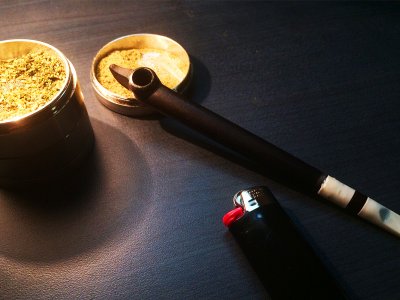 Eugene 2K
Smoke medwakh
A medwakh, made by Dubai artisans, is one of the few truly original gifts for your loved ones.
How much: from 20 dirhams
23
Fish Souk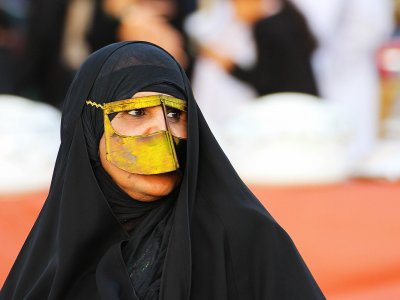 oddviser
Buy burqa
Try on the traditional Arab women's accessory, which is designed to hide the face in public places.
How much: from 20 dirhams
29
Dubai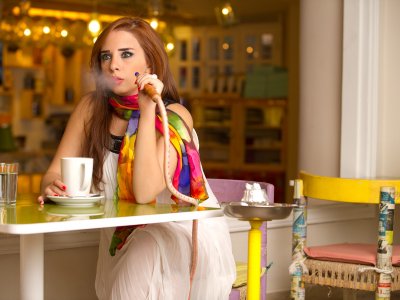 Alex Like
Smoke Arabian water pipe
Water pipe or shisha in Arabic, is virtually a local tradition, it is smoked everywhere. You can try that too!
How much: from 30 dirhams
16
Dubai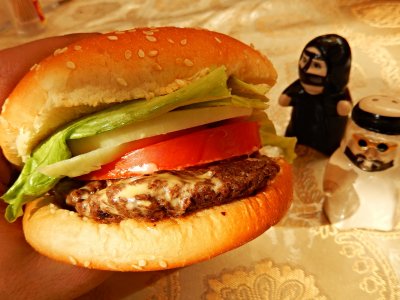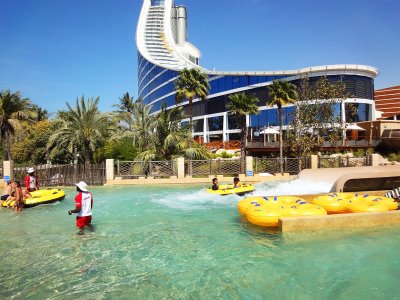 oddviser
Drift down the Lazy River
Get comfortable in a rubber ring in Lazy River and let the whole world wait. Close your eyes and drift in the quiet flow to your new adventures.
How much: from 130 dirhams
12
Wild Wadi Water Park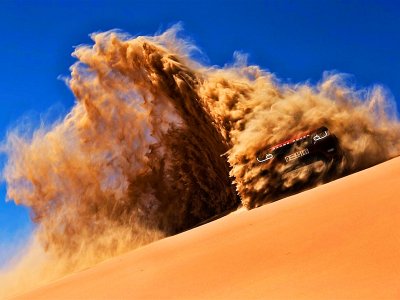 oddviser
Go for a jeep ride over sand dunes
Exotic sand dunes and adrenaline will have their effect and your ride will become a most memorable adventure in Dubai.
How much: price unknown
23
Desert Conservation Reserve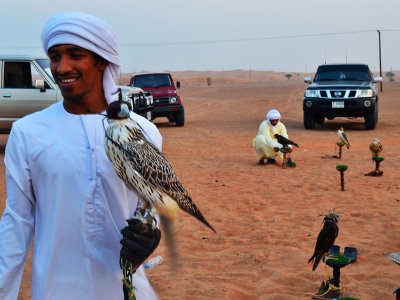 Super Сrabe
Attend falconry
Experience the beauty of a flying proud falcon, which is considered to be a symbol of the UAE and is revered by locals.
How much: price unknown
24
Desert Conservation Reserve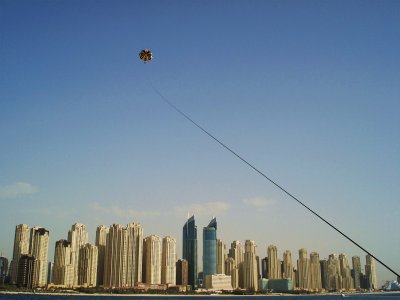 oddviser
Try parasailing
Try an unusual sport — «parachute swimming» or parasailing that combines yachting and skydiving. Feel yourself like a sky conqueror!
How much: price unknown
15
Jumeirah Beach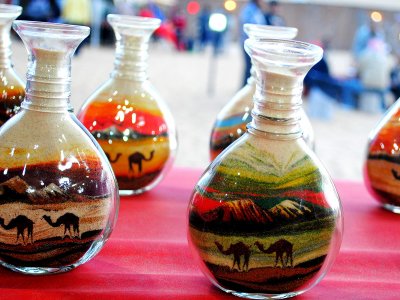 oddviser
Buy Seven Sands of the Emirates
Think of an idea – and local craftsmen will realize it in a sand pattern in a glass flask, which will make a great souvenir!
How much: price unknown
23
Dubai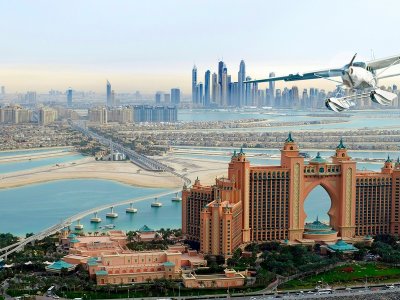 oddviser
Fly on a Seaplane
Take a small seaplane journey and get a bird's-eye view of Dubai. All it takes is your desire and a bit of courage to fly up on a seaplane.
How much: from 1695 dirhams
22
Dubai Guest
Share an idea!
Have an adventure or entertainment idea that we don't have yet? Share your idea with other adventure-seekers!
−
*photo credit http://www.goodiesfirst.com