Place name: Big Red Sand Dune
The Big Red Dune is about 50 km away from Dubai. It's one of the ultimate places for sandboarding and extreme jeep off-road driving.
Region: Dubai, United Arab Emirates
Location: Rub' al Khali desert
Things to do here 2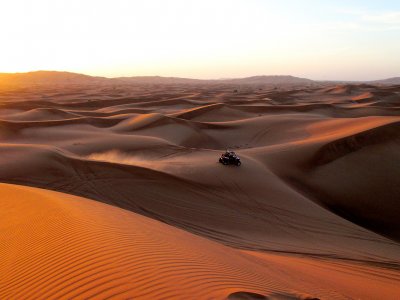 Eugene Krasowski
Go buggy driving in the desert
While everyone else is going on toured buggy racing, we will tell you how to go driving buggies and ATVs in dunes on your own.
How much: from 200 dirhams
60
Big Red Sand Dune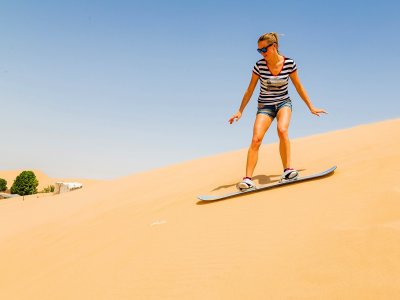 Kateryna Plakhotna
Try sandboarding on sand dunes
Snowboard ride on sand dunes. Surprised? Desert in Dubai is an excellent place for such an adventure.
How much: from 100 dirhams
29
Big Red Sand Dune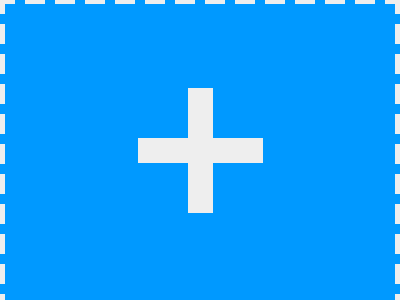 Guest
Share an idea!
Have an adventure or entertainment idea that we don't have yet? Share your idea with other adventure-seekers!
−
Big Red Sand Dune on the map
More places to visit in Dubai
*photo credit https://ingulfed.wordpress.com