Feed peacocks near the Dead Sea pond
Place: The Dead Sea in Dubrovnik, Croatia
You can feed peacocks on Lokrum Island - graceful birds are very friendly and are not shy at all. They usually walk around in flocks and often come to happy travelers themselves to beg for food. To thank you for the feast they pose with pleasure for numerous photos.

You won't find any bakeries on the island, so you should buy goodies in advance - in Dubrovnik.
Location: Lokrum Island
The Dead Sea on the map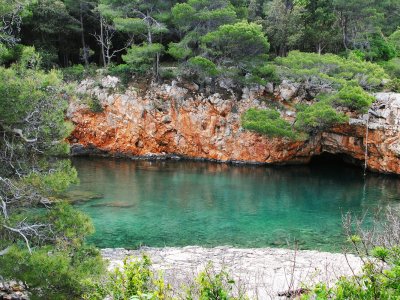 The Dead Sea
A small lake on the Island of Lokrum has its gloomy name because of the salt water - in fact it is a picturesque place with clean seawater.
29
Dubrovnik
More things to do in Dubrovnik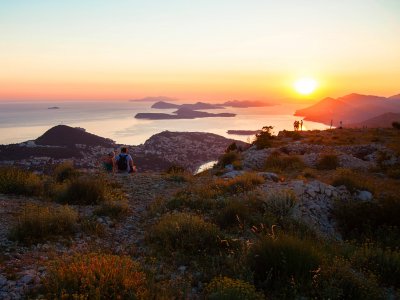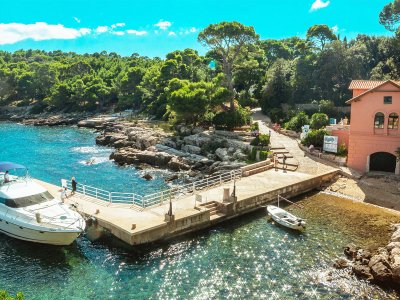 Kateryna Plakhotna
Go for a picnic on Lokrum Island
On Lokrum Island you will find many picturesque places where you can have a picnic enjoying rocky landscapes, clean air and peacocks walking around.
How much: from 80 kunas
26
Lokrum Island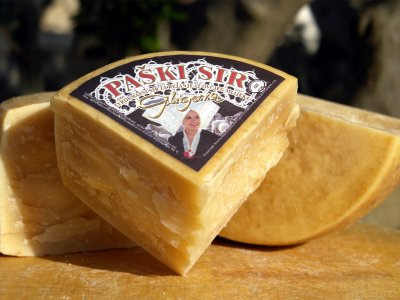 oddviser
Try paški sir
This fragrant cheese is made from special sheep milk on the Croatian island of Pag with the addition of olive oil for even more sated flavor.
How much: from 200 kunas
18
Dubrovnik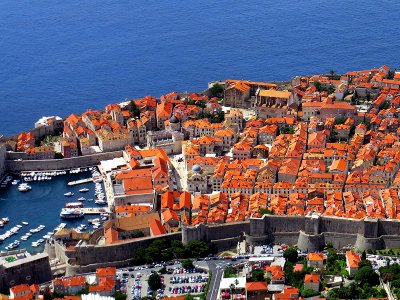 Kateryna Plakhotna
Climb to the top of the Mount Srdj
You should definitely climb the mountain and see the stunning views of the Adriatic coast, Dubrovnik, and numerous islands to the horizon.
How much: free
20
Srđ mountain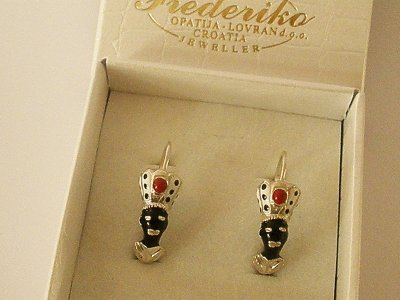 oddviser
Buy morcic
Morcic is a decoration in the form of a Moor's head, which serves as a protection against evil for the sailors. It's considered the best souvenir from Croatia.
How much: price unknown
10
Dubrovnik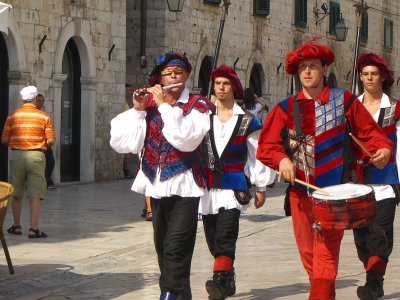 J Carr
See the city guards of Dubrovnik
In the evening, on the streets of the Dubrovnik you will see the city guard in medieval costumes and you can even take selfie with one of the guards :)
How much: free
13
Dubrovnik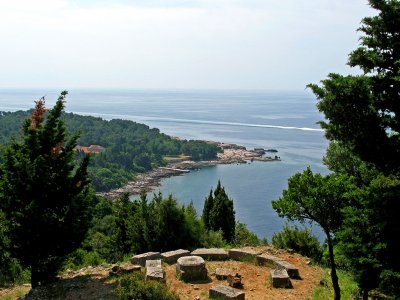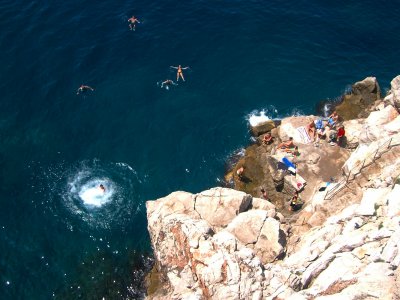 Garry Positive
Try cliff jumping on Buza beach
On the rocky Buza beach you can enjoy an entertainment for brave hearts - jumping from the high cliffs into the Adriatic Sea.
How much: free
35
Buža Beach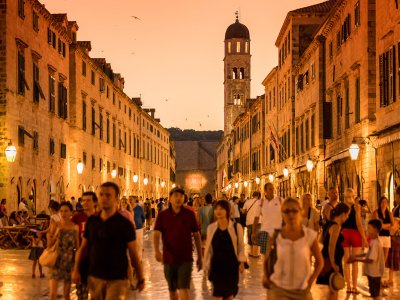 mila
Walk along Stradun
Take a walk along the main and best known Dubrovnik street - Stradun. 300 meters of this historical route pass through the entire Old Town.
How much: free
47
Stradun (Placa) street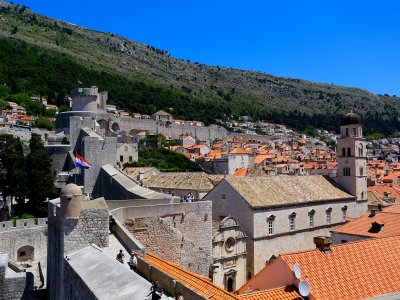 Eugene Krasowski
Walk atop the City Walls of Dubrovnik
You should definitely walk atop the main place of interest in Dubrovnik - the Old Town walls.
How much: from 90 kunas
55
Dubrovnik City Walls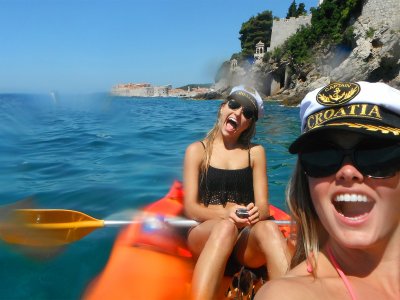 oddviser
Enjoy sea kayaking
Dubrovnik is one of the best destinations for sea kayaking and you should definitely take advantage of it!
How much: from 250 kunas
44
Dubrovnik Guest
Share an idea!
Have an adventure or entertainment idea that we don't have yet? Share your idea with other adventure-seekers!
−
*photo credit https://pervanovoandkazbekdubrovnik.wordpress.com